Crawling nightmare: Australian discovers hundreds of spiders in kitchen
Sydney, Australia - Warning, this is definitely the wrong article for people with arachnophobia!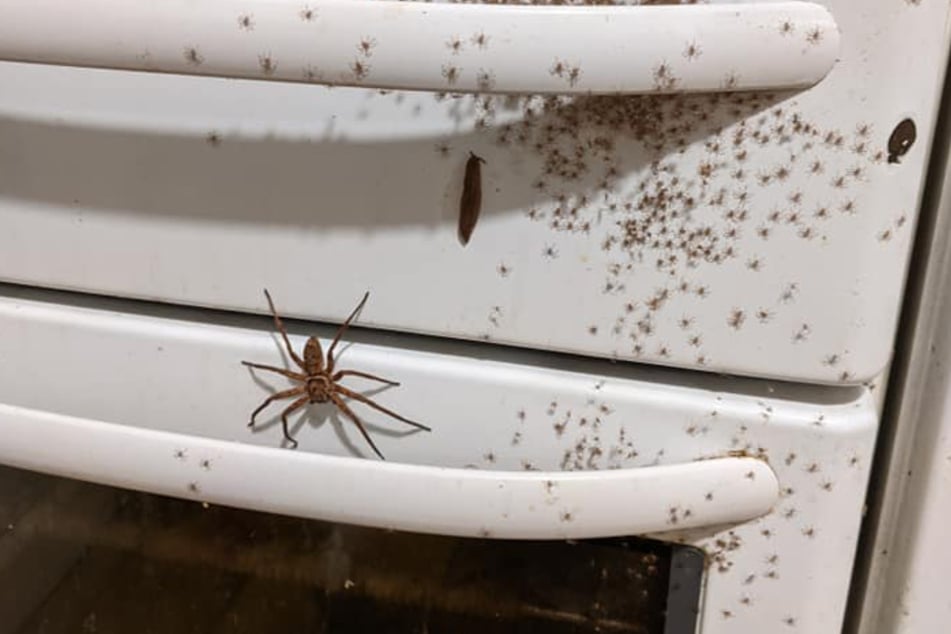 On Tuesday, an Australian woman named Imogen Moore published two photos on the public Facebook group Australian Native Animals.
The images were beyond creepy and definitely not for the faint-hearted!
They showed a huge huntsman spider and its hundreds of tiny babies crawling across a stove.
Moore was able to stay calm and snap a few pictures of the spectacle. However, Facebook users under her post had a quite different reaction:
"They all need to be dead yesterday."

"Whoa...not because of the size of mum..its the amount of littlies thats freaking me out...Ive never seen that before."

"Omg let it have the house."

Homeowners devise unusual plan to get rid of the spiders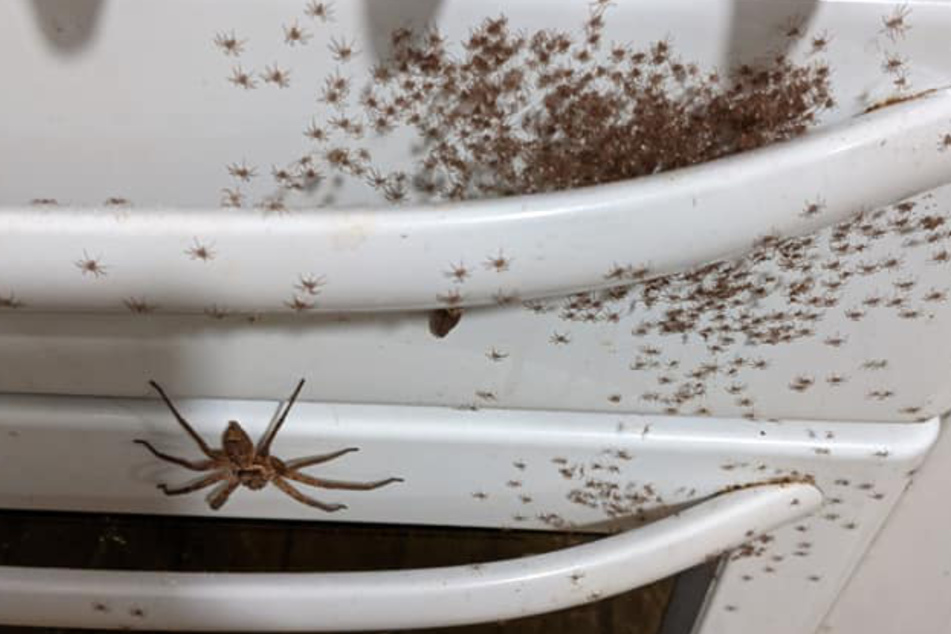 But how to get rid of such a huge number of spiders?
In a comment, Moore updated the group members, telling them that it was not her own kitchen but that the homeowners already had an idea!
She said they wanted to turn off the lights and wait for the hunting spiders to crawl outside.
Whether this plan will work remains to be seen.
But there is at least one piece of good news, should the spiders decide to stay a little longer: according to Macquarie University arachnologist Lizzie Lowe, the creepy-crawlies are harmless.
Speaking on another recent case involving a giant huntsman spider, the expert said,"They can bite you, but they won't do any harm."
Cover photo: Facebook/Screenshot/Australian Native Animals/Imogen Moore