Creepy crawlies! TikTok is spinning over "monster movie" find
Canberra, Australia - Australians don't necessarily need horror movies, because a look in their own backyard can provide enough creepy crawlies to last a lifetime.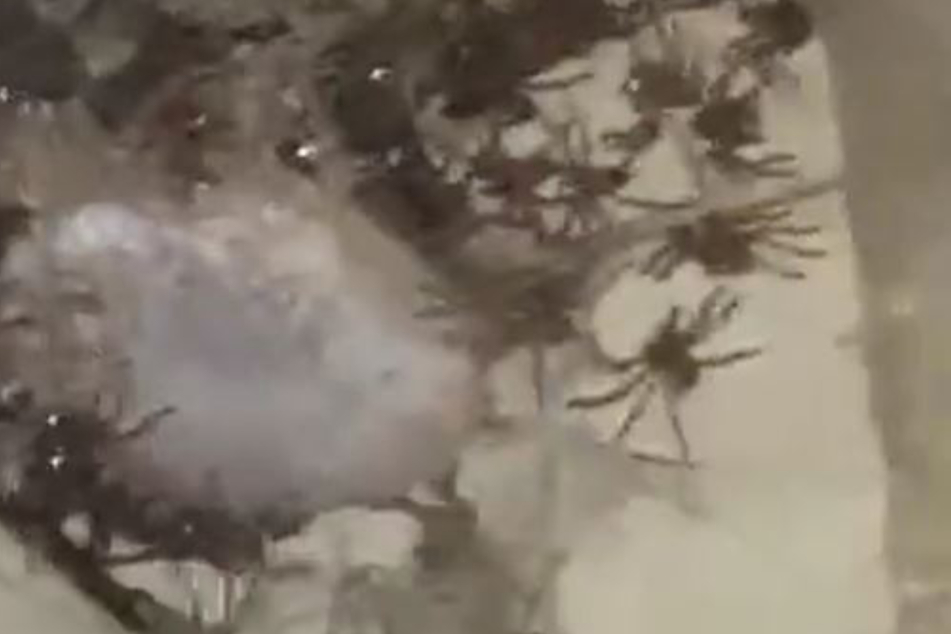 Some Australians had quite a fright night when they opened up their back door on Friday, and it's sent the web spinning.
TikTok user Elyssa posted the video on Monday to her account spooki.squid, which has now gone viral and been viewed over 4.8 million times.
In the 20-year-old's clip, a large group of spiders can be seen setting up shop.
"That's f**ked," a man says in the clip. "Holy s**t."
"Oh my God, there are so many of them," a friend can be heard exclaiming in the background.
As one of the daredevils pokes the nest of spiders with a stick, a gigantic sight crawls out: an even larger spider, presumably the insects' mother.
The Australians scream in horror and promptly stop recording the nine-second scene.

Tens of thousands of commenters were creeped out by the nightmare-come-true.
"My soul left my body," one wrote. "Literal monster movie" and "Burn the house down," commented others.
"I would leave the country right now," another user wrote, while many drew comparisons to the creatures in Harry Potter films.
The animals are most likely huntsman spiders, according to Yahoo News. There are 94 known species of huntsman in Australia, and they are believed to be relatively harmless to humans – and useful in killing mosquitos and cockroaches.

Between all the crawlers and last year's mouse plague, the land down under is not for the faint of heart.
Cover photo: Collage: Screenshot/TikTok/spooki.squid