Creepy fish with human-like teeth sparks snarky debate: "How dare you"
Oklahoma City, Oklahoma - The Oklahoma Department of Wildlife took to Twitter to scold whoever released an exotic fish called a Pacu into a neighborhood pond. And Twitter users can't stop talking about this fish's human-like teeth.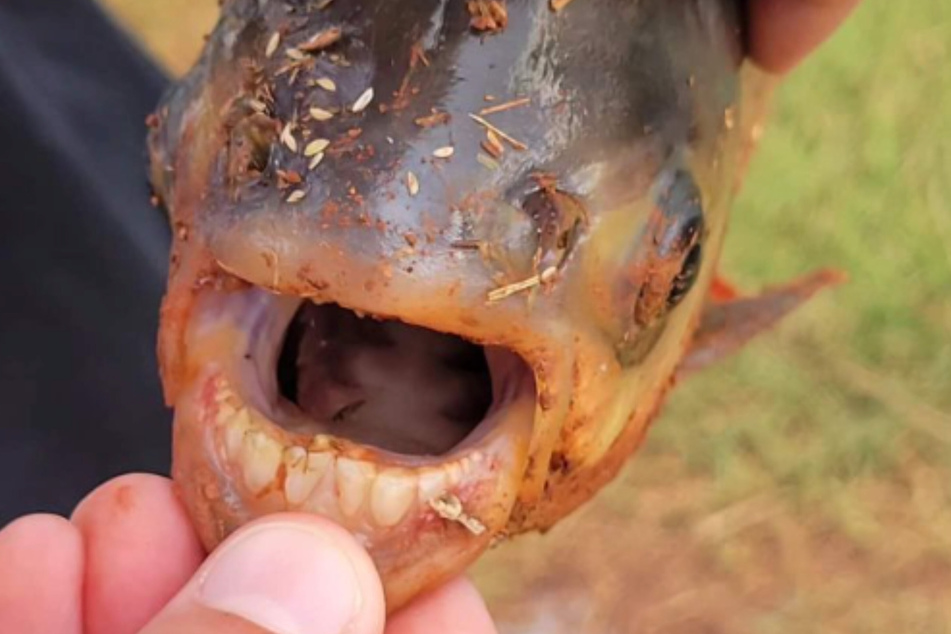 The Oklahoma Department of Wildlife Conservation took to Twitter on Tuesday night with an important message: "Dear whoever released an entire Pacu (a South American fish closely related to Piranha) into a NEIGHBORHOOD pond; how dare you."
Along with the tweet, they shared a pic of the exotic fish – and this creepy animal has human-like teeth.
An 11-year-old named Charlie Clinton caught the Pacu, per follow-up posts from the agency.
But there's not much to fear, as the organization explained "these fish are generally harmless to humans."
Yet they weren't very interested in helping curious and creeped-out Twitter users learn about this odd-looking animal.
When many users asked why the fish has "human teeth," they were downright snarky, saying, "IDK We didn't make them."
Oklahoma wildlife officials' tweet goes viral
The Oklahoma Wildlife Department's tweet about the fish has spread like wildfire, and been seen by over 4.6 million Twitter users and counting.
Between jokes about the fish's teeth, and even sharing a meme of a cat with "human" teeth, the agency has focused on explaining that releasing pets into the wild, especially exotic species like this one, is a bad idea.
These invasive species "can cause damage to our local ecosystems," they added. "The practice of dumping unwanted pets in waterways is so harmful to native wildlife. Don't be that pet owner. Don't let it loose."
Hopefully, between the hilarity and the absurdity over the fish's photo, the conservationists' message hits home: don't dump your pets.
Cover photo: Screenshot/Twitter/OKWildlifeDept