A "pawfect" golden retriever and pit bull puppy mix delights millions of TikTok fans
Cuteness has been sent into overdrive with an adorable golden retriever-pit bull puppy mix named Troy.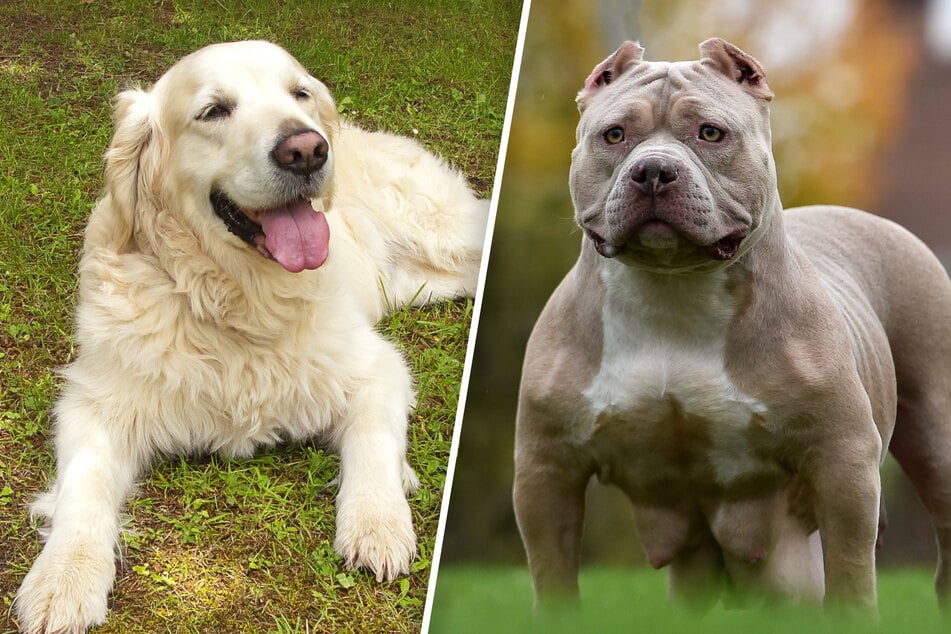 Golden retrievers and a pit bulls are two very different breeds of dog, as most animal lovers know.
Yet, a mix between the two has made for an exciting and beloved puppy in Troy, a four-legged friend that has captivated TikTok and Instagram on the account TheGoldenPit.
In videos, the little golden-pit mix can be seen in silly situations: playing with a ball, taking a trip to the beach, and enjoying a doggy cake on his recent four-month birthday.
Troy's look combines the rather short coat and ears of a pit bull with the happy grin of a Golden Retriever for some cuteness that's out of this world.
He's gotten viewers hooked and become a viral hit on TikTok, where his channel has more than 87,000 subscribers and climbing. His first and most popular video to date has more than 20 million views.
This dog is one of "the cutest" pups on TikTok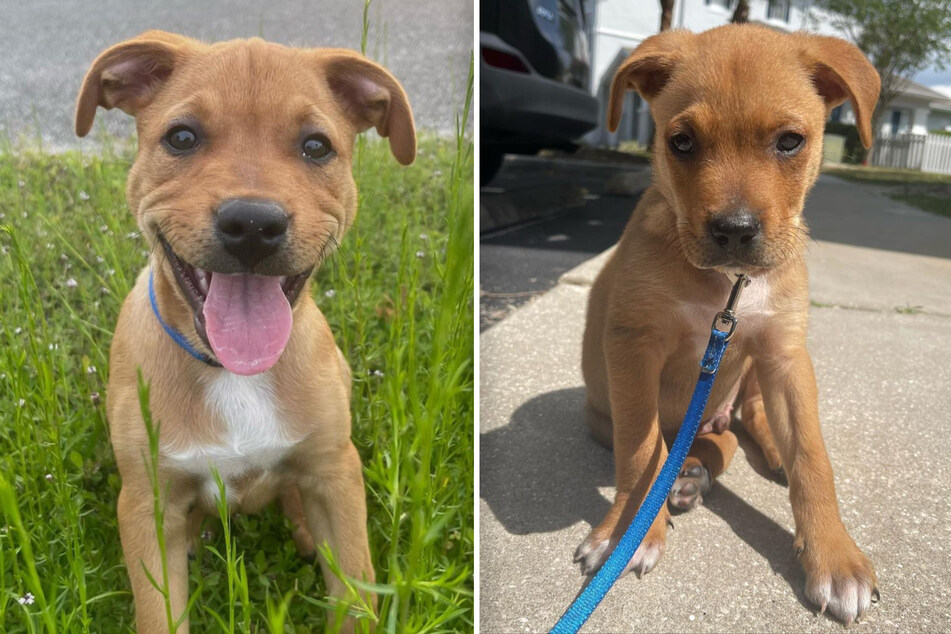 Among the clips of Troy, there are lots of comments from enthusiastic TikTok users who have fallen head over heels with the little guy. They include:
"This is the cutest dog I've ever seen."
"I love this puppy, I've been liking all your videos because he's so adorable."
"Does he happen to have any brothers that need a new home?"
One user also joked in reference to rapper Pitbull: "I was actually expecting a regular Golden Retriever to say 'Mr. Worldwide!'"
Troy's owner said she adopted the mixed pup and regularly shares his adventures with new posts, so fans will have a lot more of Troy to enjoy in the future!
Cover photo: tempusfugit/123rf, albertoclemares/123rf und instagram.com/thegoldenpit