Abandoned dog finds loving foster mom thanks to Instagram!
New York, New York - Heather Hamm always wanted to foster a rescue dog, and a simple Instagram post helped her do just that!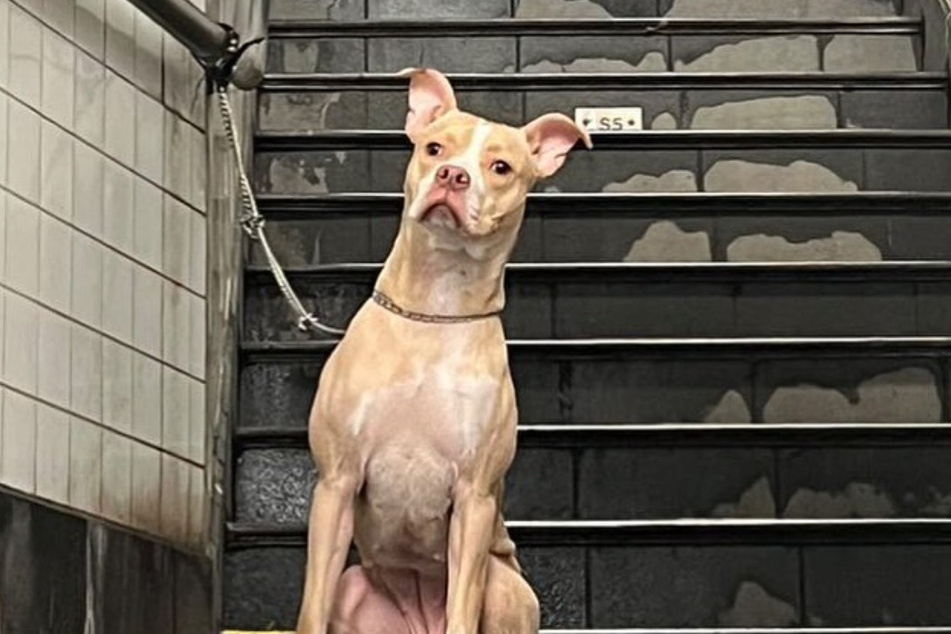 It must have been fate!
Becoming the foster parent of a pup was always Heather's dream, but she hadn't yet had the chance to help out a dog in need.
But all that changed while looking through Instagram one day.
Heather told The Dodo that she was scrolling when a post tugged at her heartstrings.
The post, which was shared on an account that normally advertises free items on the streets of New York, featured a snap of a dog tied up at a subway station.
"I just felt like it was an actual sign that I had to go get her," Heather said. "I told myself that if an hour went by and no one got her, that I would go."
After half an hour, Heather checked the comments again to find that no one had gone to get the dog yet. So, she took a leap of faith and called a cab.
Heather admitted the gravity of what she was doing hit her on the cab ride.
"Although I was confident I wanted to rescue her, I was slightly nervous for what I could be walking into," she said.
Peaches the dog finds her forever home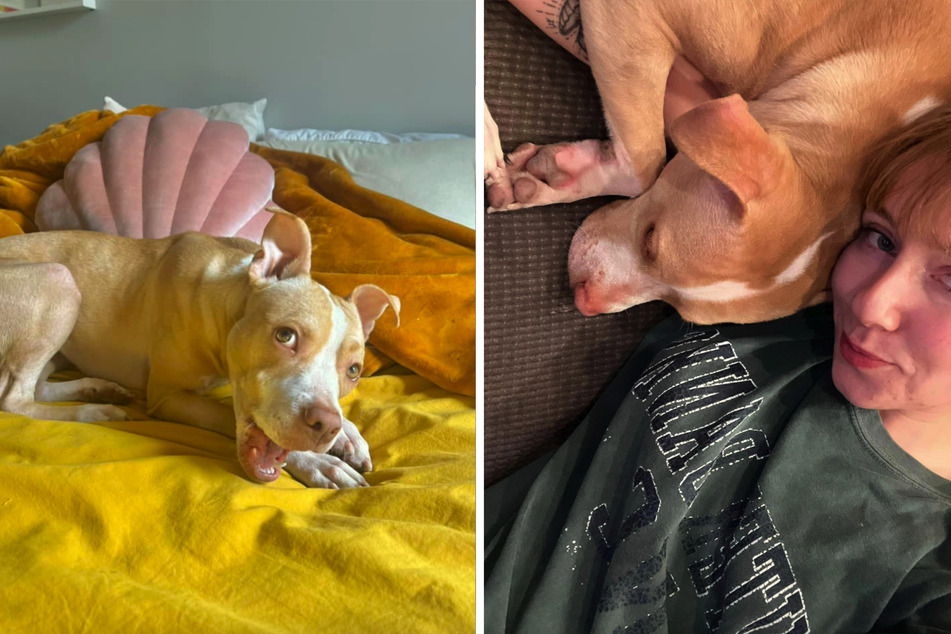 Luckily, the dog was so excited to see a friendly face and immediately started giving her doggie kisses and rolling around for pets.
"Any nerves I had about how I was going to figure this out were gone," Heather said. "I was just so happy that she took to me so well so soon!"
After talking to the police, who also came to check out the situation, Heather was allowed to take the dog home with her.
She gushed over her foster dog on Facebook last month, describing the dog, who now goes by Peaches, as "angelic."
Though Heather couldn't give Peaches a forever home, she knows rescuing the dog was the right decision.
Thankfully, Peaches has now been adopted and will move into her forever home soon!
Cover photo: Screenshot/Instagram/nycfreeatthecurb