Animal rescue activists find dog with nose tumor and are shocked by what caused it
Bang Saphan, Thailand - In Thailand there are lots of strays that are starving, neglected, or sick. But the case of one dog found by animal welfare activists was particularly bad.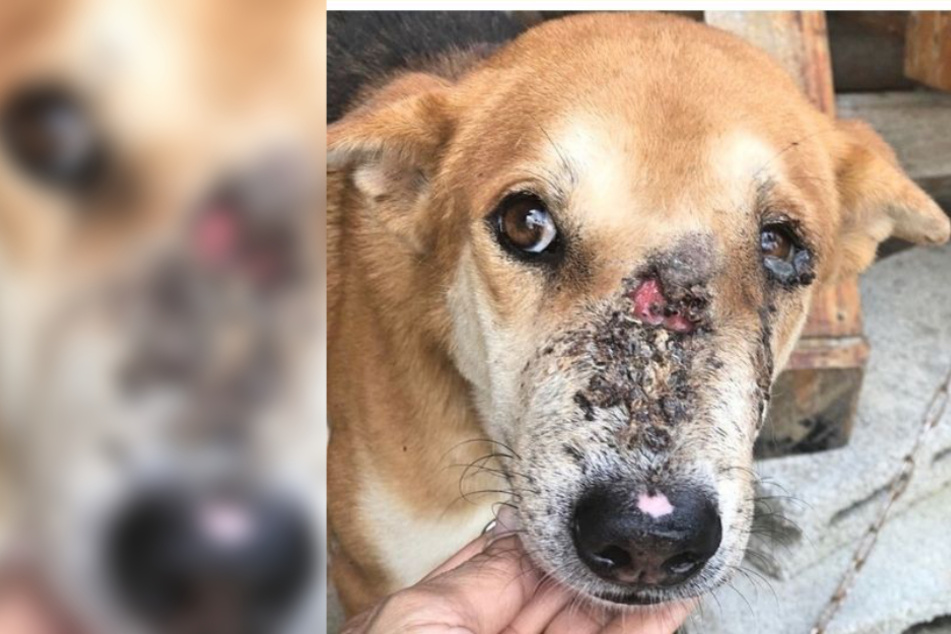 When the staff of Headrock Dogs Rescue saw Bronze on the streets of Bang Saphan, Thailand, they could not believe their eyes.
His muzzle was completely deformed. On Facebook, the animal welfare organization Vier Pfoten reported that an examination revealed the terrible wound was caused by a tumor.
But that wasn't all. The tumor wasn't just dangerous to Bronze, it was contagious and could have spread to other animals! The activists acted quickly: "We had to get him off the streets immediately and start chemotherapy treatment."
Their efforts paid off. Bronze miraculously recovered and the tumor is almost completely gone. Now, the pooch looks nothing like the poor creature that was wasting away on the streets.
It's an achievement worth celebrating. "Look at this beauty now, after a few rounds of treatment," the organization wrote.
Animal organizations shares before-and-after pictures of dog on Facebook
With his newfound health, Bronze is ready to find a new forever home. 
Cover photo: Screenshot/Facebook/Vier Pfoten