Austrian authorities launch massive search effort after dog gets lost in the mountains
Lochau, Austria - After a dog got lost hiking in the mountains, the local Austrian police launched a huge rescue operation that spanned several agencies.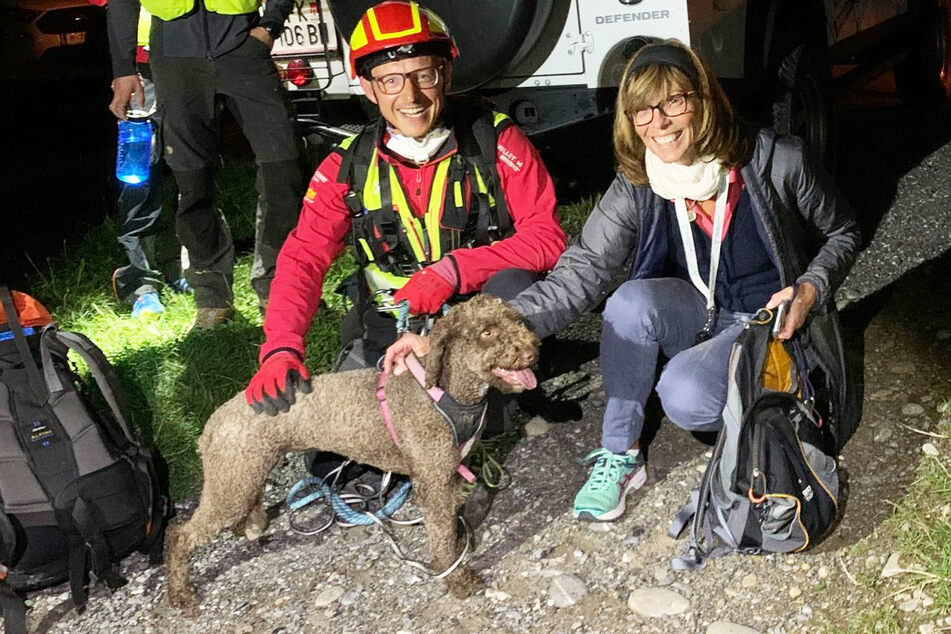 According to authorities in the Austrian province of Vorarlberg, Lilly the dog got lost on Wednesday at about 4:40 PM.
Her owner was hiking with her four-legged friend in Lochau when the animal suddenly picked up a scent and chased  it down a steep slope.
Alarmed rescue workers searched for the dog until 8 PM, but they couldn't find her initially. The search operation was then terminated because it got too dark.
Then shortly before midnight, officers received a tip that finally led them to Lilly. A resident called the local police to file a noise complaint about a dog barking loudly. 
So at about 11:47 AM they resumed their search for the clumsy tracker.
Dog found after a 9 hour search
The officers went through the neighborhood again, but this time they got the mountain rescue service to join the search party. At about 1:20 AM, Lilly was happily located.
But the four-legged friend did not want to be rescued by the search party. She wouldn't come close to the team and would not let anyone approach her. To complete their mission, the authorities eventually had to call in the dog's owner in. According to the police report, "she was visibly relieved about the happy outcome of the incident."
Several officers from the Lochau and Bregenz police forces, ten members of the Bregenz Mountain Rescue Service, and the Austrian Red Cross were all involved in the search operation, which lasted almost nine hours in total.
Cover photo: Landespolizeidirektion Vorarlberg