Badly injured dog is rescued and given a vital helping paw
Karditsa, Greece - This poor pooch could barely walk when he was found by a team from the Greek organization Diasozo Animal Rescue (DAR).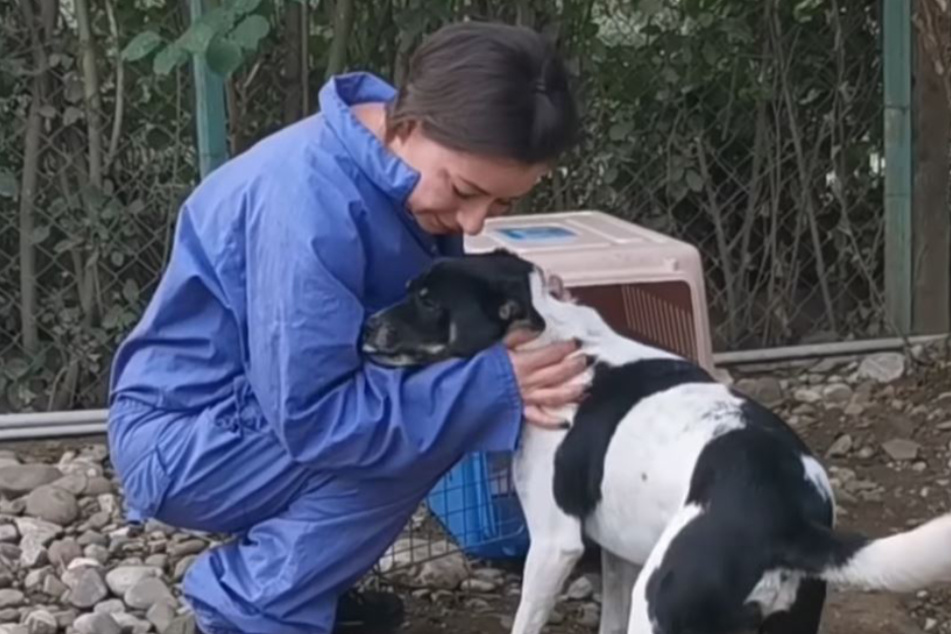 The dog, who now goes by the name of Chris, seemed to have been hit by a car. He was limping heavily and it soon became obvious that several bones in his left front paw were broken. 
The animal-loving helpers took Chris under their care but although the visible wounds healed, the otherwise carefree canine still struggled to get around.
Unfortunately, the injury had an impact on Chris' prospects of finding a new family, as nobody seemed to want a sick dog. He was rejected by all potential owners, so he remained at the animal shelter run by DAR. 
Ultimately, the team decided to improve the handsome four-legged friend's chances. In a YouTube video uploaded on Wednesday, they broke the big news.
After extensive consultations with the multiple vets, it was decided that two toes of Chris' injured front paw would have to be amputated.
The aim of the operation was to completely restore the dog's ability to walk so he wouldn't be limping anymore. 
DAR promises a follow-up video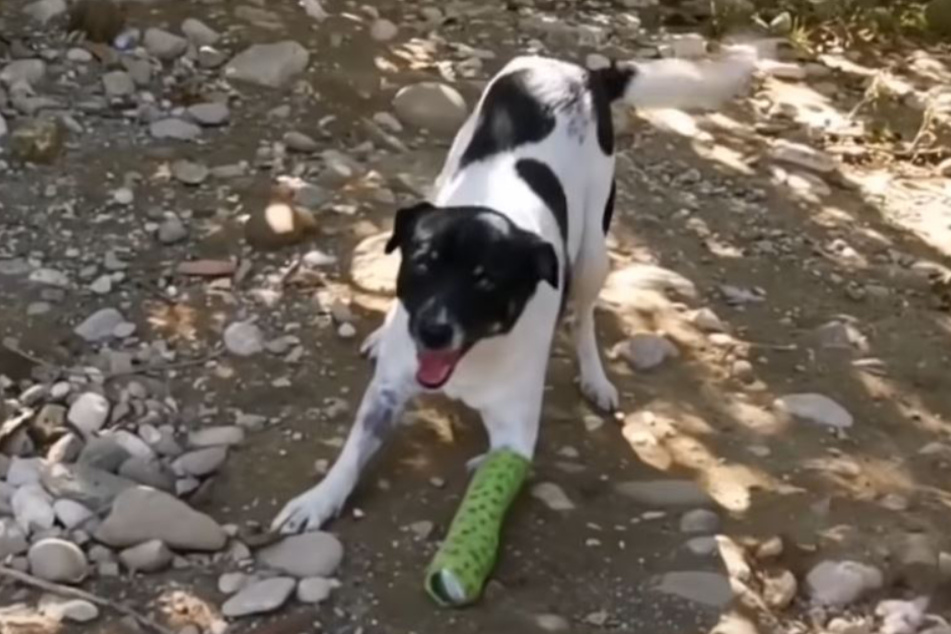 The team's decision was proven to be the right one. There was a clear improvement in Chris' mobility immediately after the surgery, even as he was still wearing bandages.
It took some time for the brave dog to recover, but he got a little bit better every day. Finally, the DAR staff was able to take Chris back to the shelter, where he happily went back to playing with his doggy friends.
It became apparent that Chris was actually very agile and fast, but his rescuers agreed that he would need a few more days to fully recover from the surgery.
DAR's YouTube subscribers will soon be able to see the black and white bundle of energy frolicking around, as staff promised to post updates on his progress. 
In the meantime, there's hope that Chris can find an adoptive family that will give him the love he deserves.
Cover photo: YouTube/Screenshot/DAR Animal Rescue