Ukraine's bomb-sniffing pooch has become a national symbol!
Chernihiv, Ukraine - A two-year-old Jack Russel terrier that works with the Sate Emergency Service rescuers in Ukraine has been saving lives as a bomb-sniffer – and gained a huge international following in the process!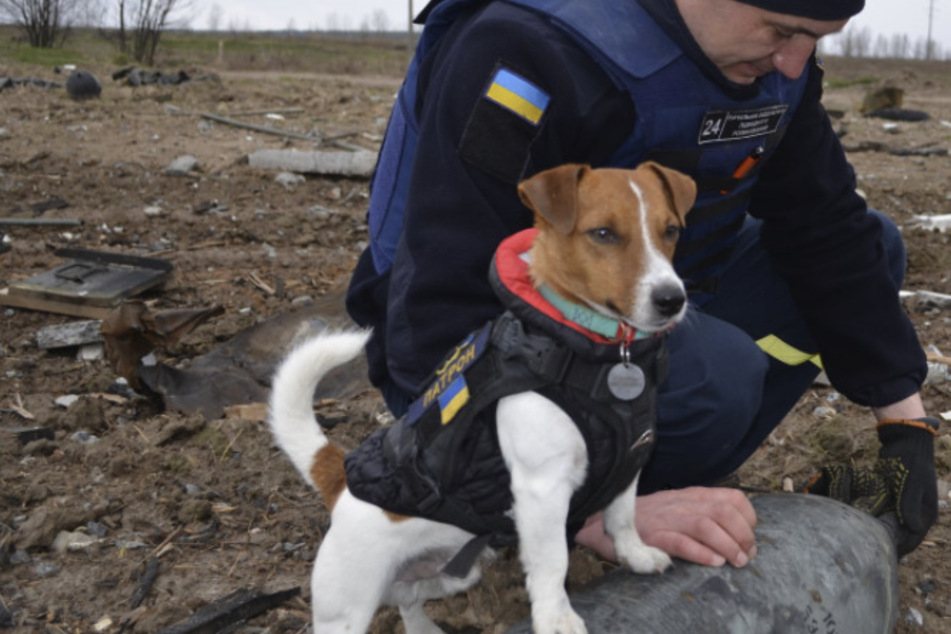 The "pyrotechnic dog Patron" as State Emergency Service (SES) rescuers call him, may be small, but he has been doing great things during Russia's invasion.
The Jack Russel Terrier has been doing his doggone best, with Ukrainian officials tweeting that the heroic pooch has helped sniff out and neutralize almost 90 explosives since the beginning of the war.
"One day, Patron's story will be turned into a film, but for now, he is faithfully performing his professional duties," Ukraine's Center for Strategic Communications said.
Tuesday, the SES posted a whole series of pictures of the dog on the job, as he investigates debris in the field and poses with both rescue workers and a child. It's no surprise that Patron "loved by both adults and children."
In all the pictures, Patron is wearing a special vest and his gear has inspired multiple drawings, paintings, and cartoons.
Ukraine's four-legged superhero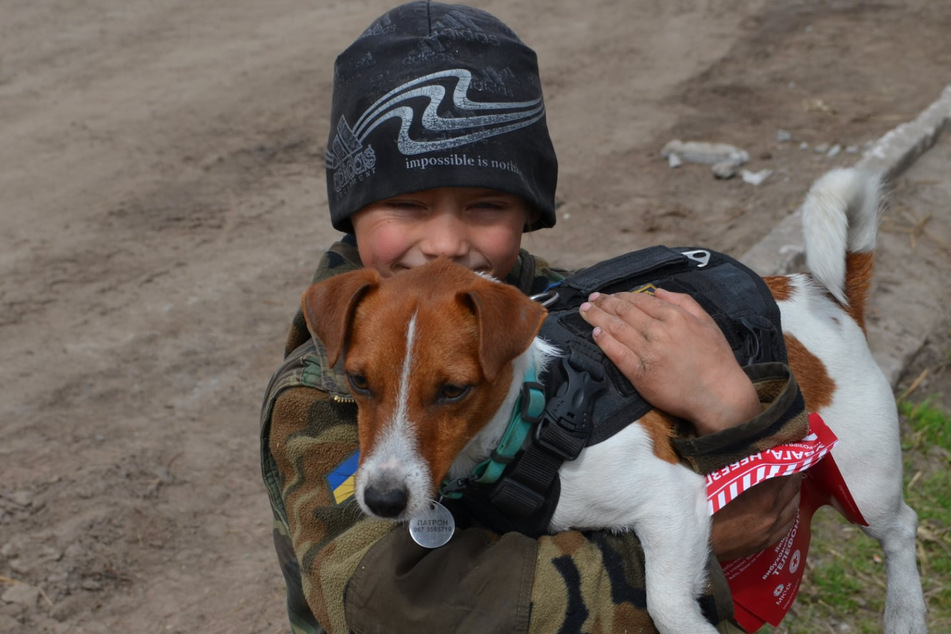 Patron has quite a following, to say the least. Social media users are posting pictures of him, and thousands are watching video montages of the dog at work.
Friday, the SES shared some more artwork inspired by Patron on Facebook.
As translated by Facebook, they wrote, "Our brave baby Patron has inspired an incredible number of gifted artists, and we are incredibly happy for that."
One drawing features Patron urinating on a Russian missile, another has him examining a land mine, and a third features him wearing a superhero's cape.
The SES wrote that the artwork motivates them to "keep the bar high and to fight with new strength."
"Our Patron doesn't let his feet down either and sends his gratitude to everyone. Great heroes don't necessarily have to be great."

Cover photo: screenshot/ THE STATE EMERGENCY SERVICE OF UKRAINE