Magawa the giant rat retires after saving countless lives
Cambodia - After 71 landmines, 38 unexploded bombs, and numerous lives saved, Magawa the African giant pouched rat is entering a well-deserved retirement.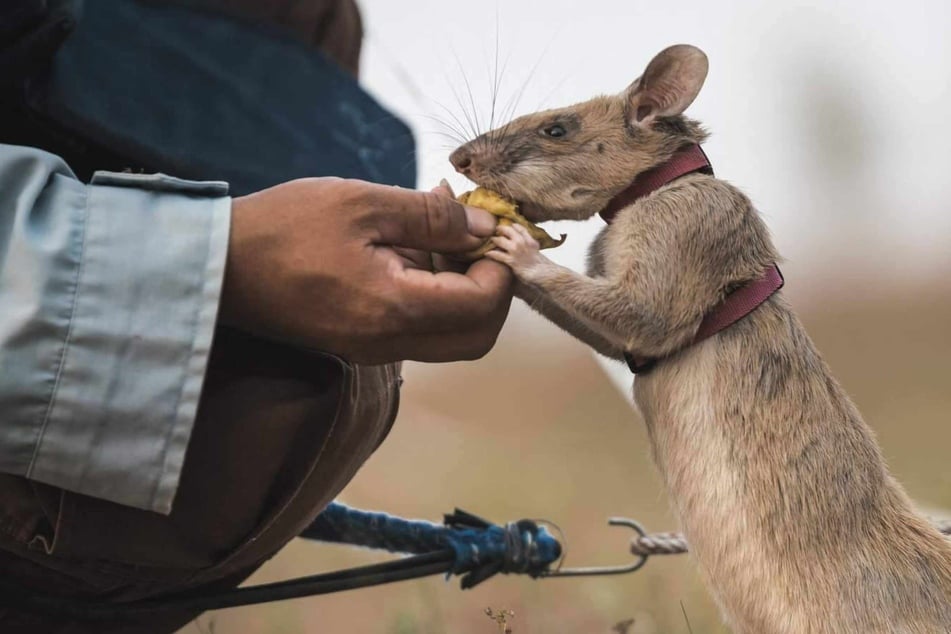 If Magawa could speak, he would have one impressive story to tell. The giant rat has been specially trained to detect landmines, saving many animal and human lives.
Today, there are up to 500,000 landmine victims worldwide who managed to survive contact with a mine – but with devastating consequences such as burns, mutilation, and blindness.
In Cambodia alone, hidden landmines have claimed more than 64,000 lives to date, and Magawa is now retiring after five years of hard work in the Southeast Asian country.
As the Guardian reported, the giant hamster rat has surveyed more than 1,517,711 square feet of land, detecting 71 landmines and 38 unexploded ordnance.
This record makes Magawa one of the most successful mine-sweeping rodents of all time, and it's no coincidence that the brave animal received a gold medal in 2020 for its efforts.
Even though giant rats tend to live longer than other rodents, the Belgian organization Apopo that bred and trained Magawa and his colleagues has decided that he deserves a well-earned rest.
Magawa is now enjoying retirement
Animals as mine detectors: NGO Apopo trains sniffer rats to save lives
"Although still in good health, he has reached a retirement age and is clearly starting to slow down," an Apopo staff member said. Magawa will likely get to enjoy a relaxed life of treats and rest.
Apopo is active in Angola, Zimbabwe, and Mozambique, in addition to Cambodia, and works to clear the countless unexploded land mines that riddle the landscapes of these countries.
According to the NGO, more than 60 million people in 59 countries remain at risk from landmines and unexploded ordnance.
Cover photo: IMAGO / Cover-Images