Couple hears dog howling desperately in the middle of the night and are soon speechless!
California - At first, it sounded like an ordinary bark, but then it turned into a desperate yelp. A couple looked in their garden to locate what was making the noise in the middle of the night, and what they saw left them speechless!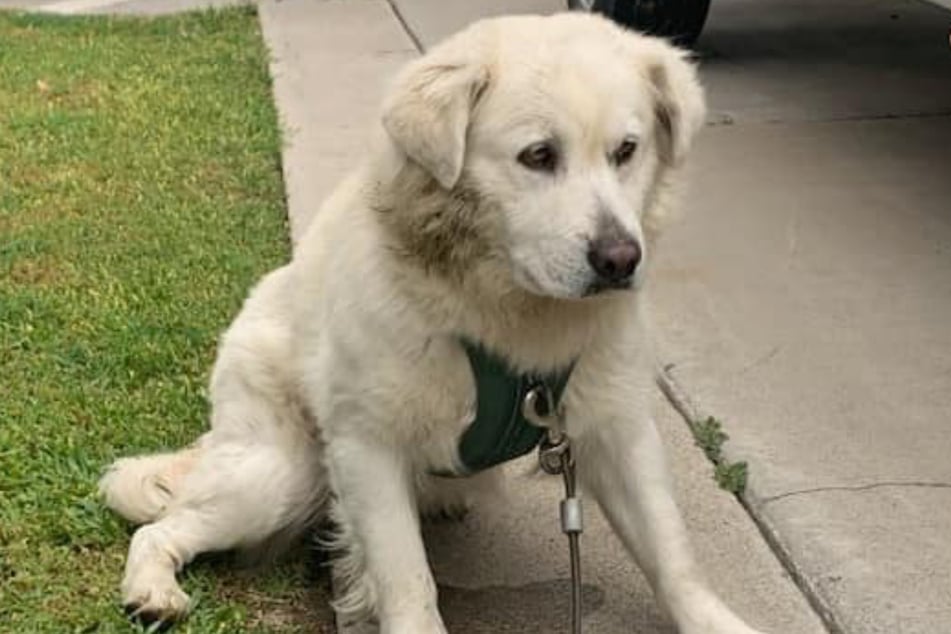 It appears a stranger left a dog on the couple's property, wrapping its leash around their mailbox and presumably taking off.
"They went out there to check, and there he was," Suzette Hall, founder of Logan's Legacy dog rescue, told The Dodo.
"They put out food and water, but they were afraid to touch his leash," Hall said, adding that the dog was "just so, so scared, too."
Fortunately, the residents of the house decided to call Hall's shelter, and her colleague Tracey eventually went out to the couple's home to meet and retrieve the abandoned pup.
But that turned out to be more complicated than what she originally expected.
Hercules the dog grows to trust after a rocky start
Speaking about the dog's mannerisms, Hall said, "He was totally withdrawn," noting that the dog "would back up from anyone who would try to talk to him or anything."
Still, Tracey was determined to get the dog, which she later named Hercules, to trust her in order to help him.
"She just sat there quietly and spoke to him," Hall told the outlet. "Eventually, she was able to get another leash around his neck, and then she unhooked the horrible leash that he was left tied with."

Currently, Hercules is battling a viral infection while living in a loving foster home with another canine companion.
Hopefully, when Hercules is fully healthy once gain, he'll be able to find his fur-ever home!
Cover photo: Screenshot/Facebook/Suzette Hall