Dog breaks rescue workers' hearts with shocking discovery
Savannah, Georgia - After a newly-rescued dog wouldn't stop looking at a bag across the street, Renegade Paws Rescue worker Yvonne DeDaviess decided to investigate, and what she found broke her heart.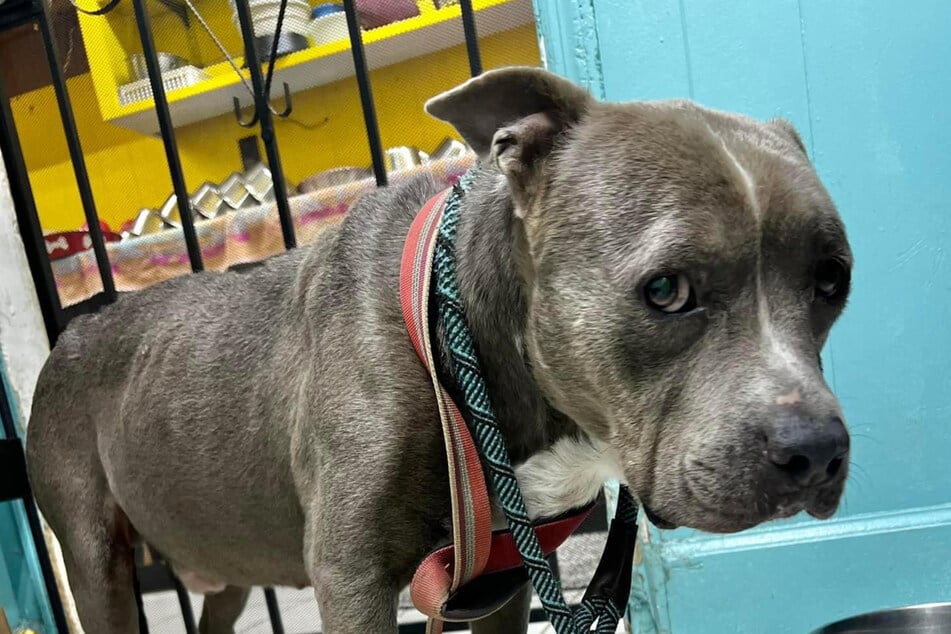 "A friend of mine called me, and usually if somebody calls me super early non-stop in the morning, it's nine times out of 10 to come and rescue an animal," DeDaviess told Newsweek recently.
And that's exactly what had happened this time. The timid dog, whom she later named Lloyd, had been hiding under the friend's house for weeks, but when DeDaviess got there, he seemed ready to leave.
"She told me that the dog was over at that bag, and they both appeared around the same time," the rescue employee said. As the rescued pup continued to stare at the bag from the car, DeDaviess finally decided to investigate.
Tragically, the bag contained the remains of another dog.
"Whether or not he knew this dog or it was just instincts of a dog knowing that that's another dog—who knows what his story is, we don't know," DeDaviess said.
The rescue team decided to name the deceased pup Liberty as a nod to the subdivision where it was found, and they gave it a proper burial under a nearby tree.
Dog rescue workers share Lloyd's heart-breaking story
Jennifer Taylor, who also works at Renegade Paws Rescue, posted the touching story on Facebook last week, including several photos.

Among other things, she wrote, "Lloyd, we don't know what you have been through or who your friend was, but we can promise you that the rest of your life you will be loved the way that you loved. Your friend is at peace now, and you are safe."
Thankfully, at least Lloyd is feeling better now that he's been rescued.
Cover photo: Screenshot/Facebook/Amy Galletta