Dog dances in the rain after leaving shelter
Seattle, Washington - Little Rambo was beside himself with joy when he moved in with his foster family after 175 long days in a shelter.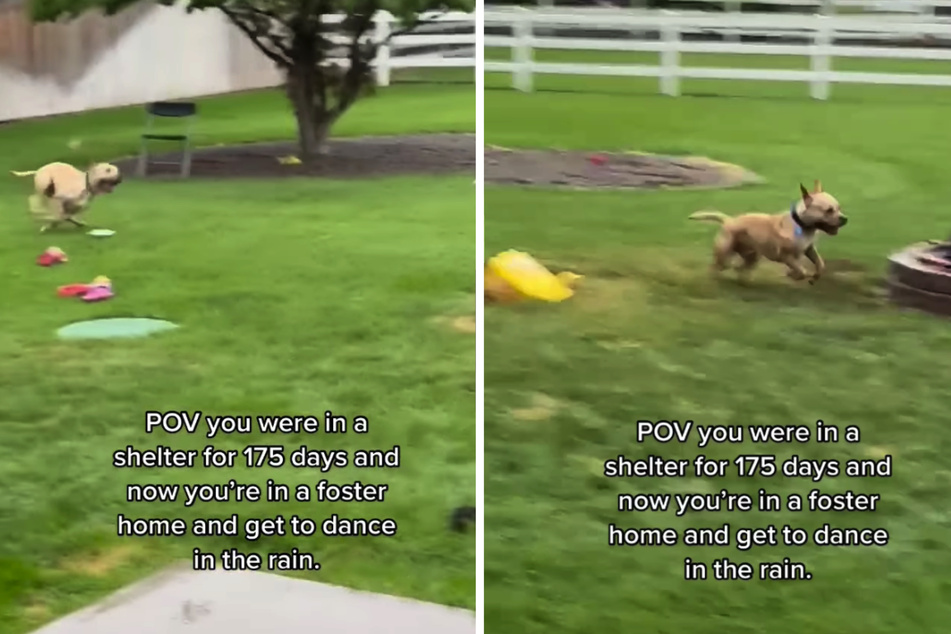 No more sleeping in shelter cages for this pup!
When one four-legged friend was released from a shelter and entered the huge backyard of his new home, he was clearly overwhelmed at the new, wide open space.
A video captured the heartwarming experience on Instagram.
"POV you were in a shelter for 175 days and now you're in a foster home and get to dance in the rain," its caption read.
As soon as Rambo saw the yard in his new home, he took off and began to run laps, happily getting soaked in the rain.
"I cried happy tears when his foster mom sent me the video," Julie Saraceno, a shelter volunteer, told The Dodo.
"That was his second day in his foster home, and the absolute joy in his eyes and the feeling of freedom was wonderful to watch."
Rambo is looking for his forever home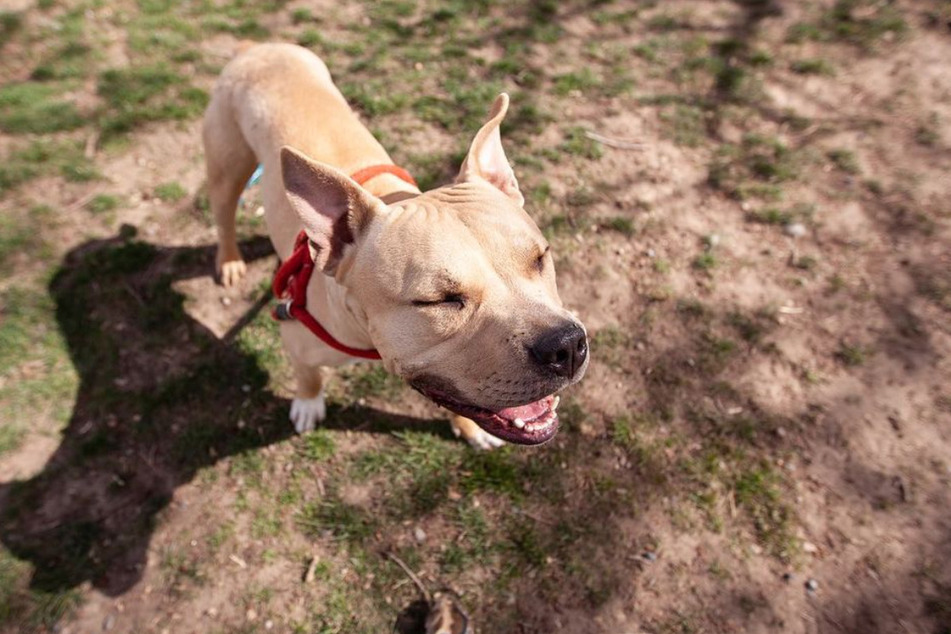 The Pitbull Terrier was originally found on the streets of Washington about six months ago - completely scared and shy.
However, after a few weeks spent working with a trainer regularly, shelter volunteers saw great progress in Rambo.
"He is the sweetest guy to the people he considers his crew," Saranceno said.
The animal has become more social, and loves nothing more than to play with his fellow dogs and cuddle up with them on the couch.
As Rambo finishes his training for good, he'll be placed in a new forever home. The shelter's website currently says he is "not available" for adoption, however it's unclear if he's been matched yet.
At his foster home for the time being, he's loving his new space and lease on life.,
Cover photo: Collage: Screenshot/Instagram/jsaraceno