Dog develops adorable habit after his owner gives him a toy
New York, New York - You can certainly spot this dog from a distance!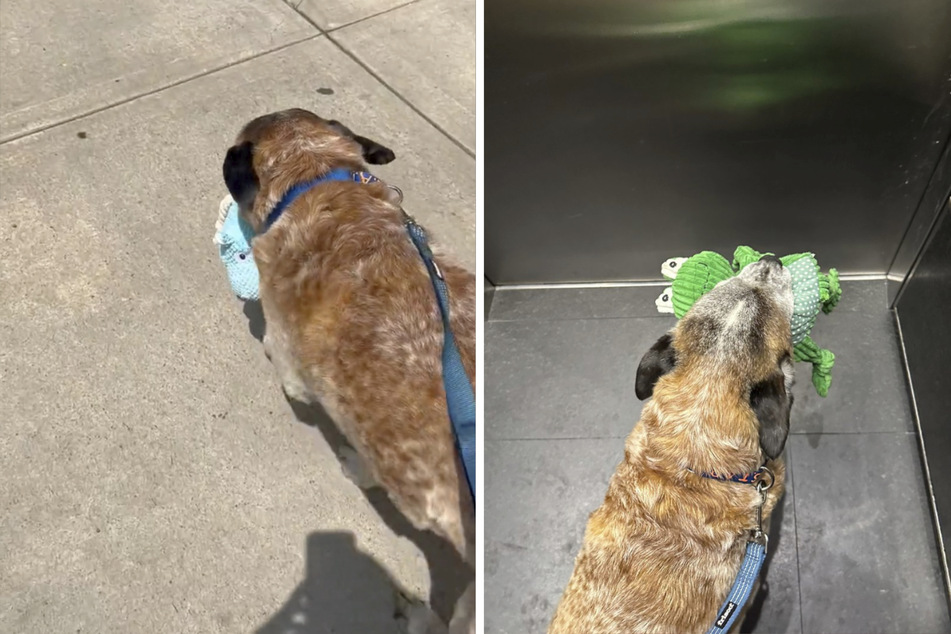 Kevin the Australian Cattle Dog hails from Tennessee, but when he recently met his new owner, Alexandra Petri, he headed to New York City to start a new life.
As soon as he arrived in his new home, his owner took him to a dog wash in the city, where Petri couldn't resist giving her new treasure a little treat.

"We went to a self-wash place downtown for a bath and he was so good, so I got him a toy," she wrote on Twitter.
What she didn't know at the time was that this cuddly toy had taken a very special place in Kevin's heart in no time.
"He carried it the whole walk home & on the bus," she said.
Of course, Petri couldn't help but surprise him again and again over the next few weeks with a new trinket for his collection, and so the toy pile continued to grow day by day.
But don't worry; they're not lying around in a corner of the apartment gathering dust - it's quite the opposite!
Australian Cattle Dog named Kevin won't let go of his toys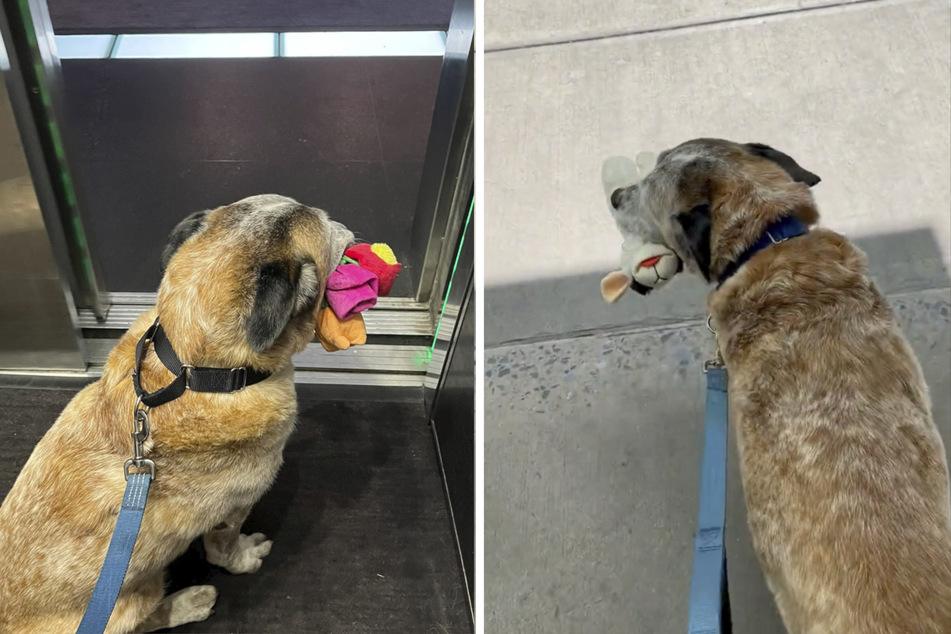 In fact, ever since then, the precious pup has made a habit of bringing one of his cuddly toys along for every single walk with his owner!
"It's his signature in our neighborhood," she tweeted.
Kevin's favorite fluffy toys include a green frog, a white sheep, a blue hippo, and even a bouquet of flowers wrapped in newspaper!

"He does have some favorites, but I can never predict which one he'll grab," Petri said. "He always surprises me!"
And so his little habit brings joy to more than just him on a daily basis as his neighbors and new social media friends enjoy the adorable moments!
Cover photo: Collage: Screenshot/Twitter/aepetri1