Dog fell into a coma after being hit by car, but what happened next is amazing!
Veles, North Macedonia - As a heavy thunderstorm raged in the town of Veles, North Macedonia, a dog was wandering through the wet streets lost and alone. Then a car hit the poor pooch, who ended up severely injured in a ditch.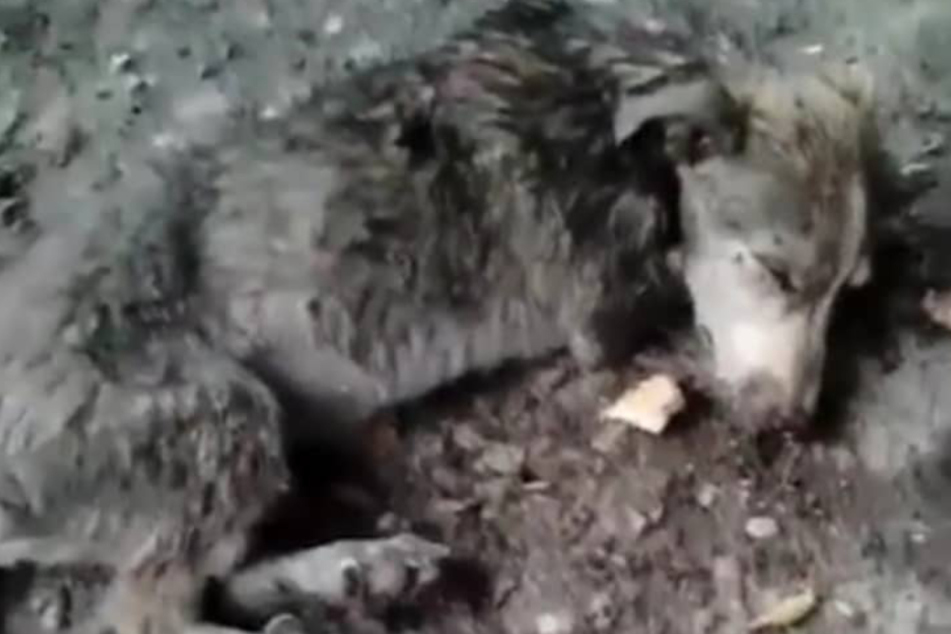 It was a hit-and-run and the culprit left the dog for dead, the Northern Macedonian animal welfare association Saving Macedonian Strays - Pepa's Rescue Team reported Thursday on its Facebook page.
Volunteers from the association posted a picture of the terrible state the dog, who they named Electra, was found in. Laying on the ground, covered in dirt and with her eyes shut, she almost looks dead.
Shortly after being rescued, Electra fell into a coma. Nobody expected her to wake up again.
But the four-legged fighter amazed everyone and came back from the brink!
Electra got a second chance
Electra's ordeal is in fact old news – it happened way back in 2017. But on Thursday, the animal welfare activists wanted to pay tribute to her success story and share what had happened with the dog in the last three years. They even posted an updated snapshot of their old friend.
The dog in the new picture looks nothing like the half-dead animal found in a ditch three years ago. Electra is alert, beautiful, and clearly healthy. Saving Macedonian Strays wrote on Facebook:
"After a great deal of care, Electra was adopted and left the shelter for her forever home in the UK. She was nervous for some time but her new family were patient and helped her settle in. She learned to trust, she learned to play and she learned to love. Now she lives her best life with 3 other dogs."
The organization certainly played a big part in this happy ending. Its efforts were worth it and looks like Electra now has a great home.
Cover photo: Facebook/Screenshot/Saving Macedonian Strays - Pepa's Rescue Team