Dog-friendly restaurants and bars: It's time for dog etiquette lessons!
It's perfectly OK to take your dog with you when you go out for a few drinks, you just need to choose the right place and abide by a few basic dog etiquette rules that'll make everyone more comfortable.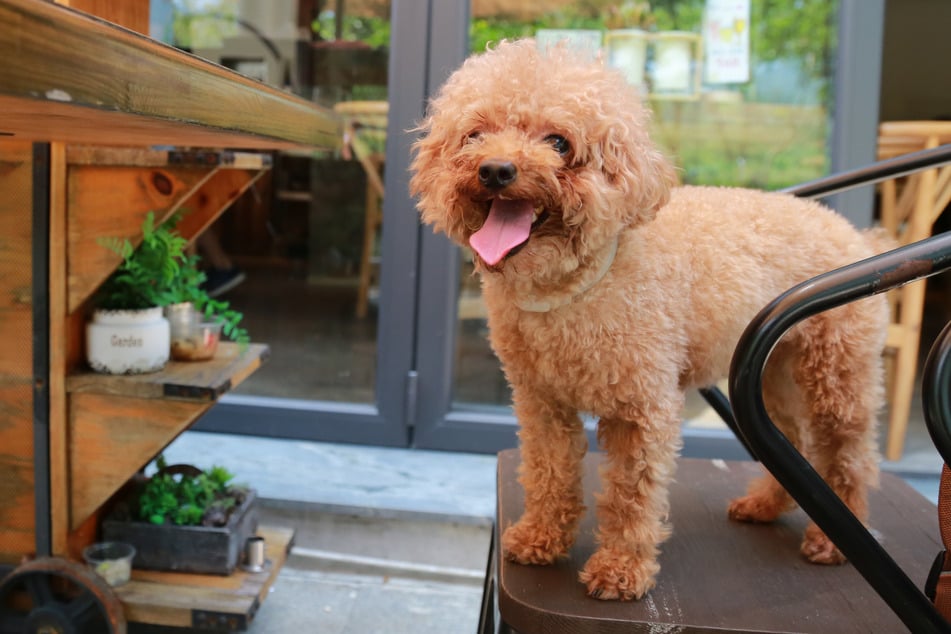 Those of us who love dogs have a habit of sometimes forgetting that these four-pawed friends aren't for everyone. Some people find them annoying, smelly, or loud, and most importantly, there are humans out there in the wild that are genuinely frightened and afraid of dogs. It's totally normal and natural to feel that way, and it's our role as dog owners to accommodate that reality.
In this dog guide, TAG24 will take a look at dog friendly restaurants and bars. Where can you go when you want to get a coffee with your doggo, and what dog etiquette lessons need to be learned before heading out into the great unknown?
Dog friendly restaurants
There are many different kinds of dog friendly restaurants, from ones that have been specifically designed with our doggos in mind, to those that are simply just OK with having dogs around. You need to consider what the situation at the restaurant will be like before attending - ask yourself, is this a place where your dog can play, or somewhere that it must sit?
Most restaurants will generally allow you to bring a dog to their outside seating areas or patios, but there are a few conditions that likely need to be met. Many places won't allow excessively big dogs or perfect pooches that are, perhaps, imperfectly silent. In the end, it comes down to hygiene and respect, and your dog should not be disturbing other people.
With all this in mind, though, it's always worth jumping on a map app to check whether there are any restaurants around that specifically advertise that they are dog friendly. These establishments will likely provide various amenities.
Speaking of amenities, you should bring a few things with you to the restaurant:
A bowl for water
A small snack or treat (but not a full meal, have manners)
A leash and a harness
Balls, blankets, and comfort items
A blanket
Make sure that your dog is well-trained before taking it to any public establishment, you don't want spilled dishes and ruined appetites on your hands.
Is it OK to take your dog to a normal restaurant?
Some normal restaurants will allow you to bring your dog, but not all. You need to be willing to sit outside and you need to ring ahead to let them know and make a reservation. It can come across as rude to show up at an establishment and just assume that it is OK to bring your dog with you.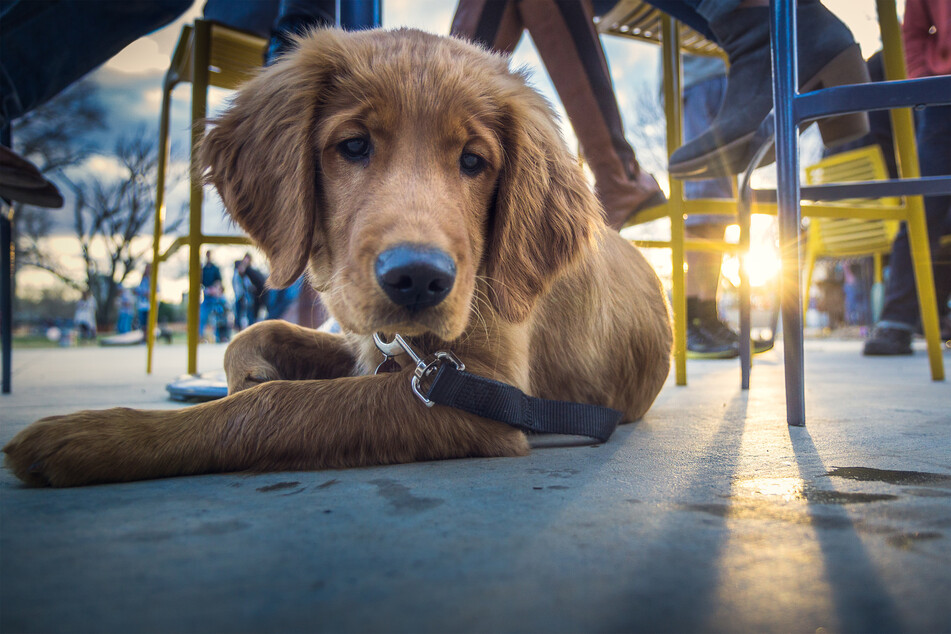 Dog-friendly bars
Bars are a little different to restaurants, as they are less formal and hygiene is less of an issue. You need to abide by fewer rules when you take your dog to a bar, but it is still best to make sure that it is dog-friendly before doing so. It's best to be aware that bars generally contain people who are drinking, so your dog needs to be calm and relatively docile if you take it into such a situation.
Some bars, such as those designed with summer weather in mind, are open and outside under the sun. These bars are typically OK for dogs. Others, like underground dive-bars and more traditional "pub" like bars, are going to be a bit more sticky about dogs, so it's best to check before going there.
Pet-friendly coffee shops
Coffee shops are probably the most normal spot where you'll find people with dogs. Your average Starbucks, for example, will probably allow small dogs inside and bigger dogs on the patio. As always, you need to follow the basic rules of dog-friendly bar and restaurant etiquette when you take your dog to a café or coffee shop.
Is it OK to take your dog to a normal bar?
Much like with restaurants, there are bars and coffee shops dedicated to being dog-friendly. They will advertise this publically and will make it incredibly obvious that it is OK to bring your dog. That being said, not every non "dog-friendly" bar will simply stop you from bringing your dog.
There are many bars and coffee shops that will not allow you to bring your dog inside, but are more than happy to let it chill with you in the outside seating area. You should always check, though. Be polite and other people will be polite to you too! With that in mind, let's talk about etiquette...
Dog etiquette at bars and restaurants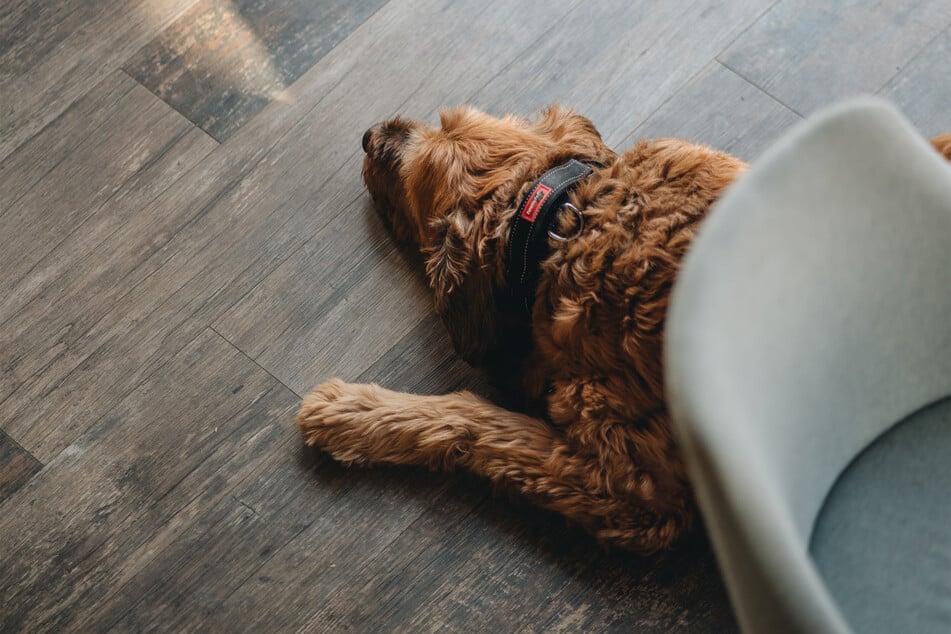 It's now time for the "Larry David section" of this article. We're going to keep it simple, short, and straight to the point but packing the punch you need. Dog etiquette can be overlooked by dog owners. It's not just about picking up their poop, it's also about keeping your doggo under control when in public.
Here are the five basics of dog etiquette when you are at a bar or restaurant
1. Positioning: If you are not at a bar that's specifically meant for your dogs to be playing and running around, your dog should remain at your feet at all times. Larger dogs are welcome to sit or lie beside the table, but should never block walkways. Meanwhile, small dogs should stay right beside your chair, under the table, or at your feet.
2. Vocals: If your dog is loud and constantly making a commotion, then it needs to be trained properly. In the meantime, it should never be taken to places where its loudness will disturb people.
3. Equipment: Your dog should be attached to its leash at all times when at a bar or restaurant (unless, of course, it is specifically an establishment for dogs). Control of the leash must be maintained constantly. You should also be equipped with poop bags when necessary.
4. Food and drink: t Some places don't have water bowls for dogs on-site, so it is your responsibility to bring a bowl for your dog to drink out of. It is OK to ask the staff to pour tap water into said bowl. Feel free to bring some training treats or small, mess-free snacks to help keep them occupied, as well.
5. Be polite and courteous: Not everyone likes dogs. That may sound crazy, but sadly, it's true. As such, if another customer or a member of staff feels uncomfortable or vocalizes their fear of your dog, it is your responsibility to rectify this situation. Politely ask if it would be OK if you were seated further away from them and move to said location if they say yes.
An owner that exercises proper dog etiquette when going to restaurants and bars with their beloved pooch will be more likely to have success at these same venues. If you are a nice person and you respect other people, you will be more likely to stay and enjoy a good meal or a nice drink with your doggo.
We all want a dog-friendly brunch, but care must be taken!
Brunch is the cornerstone of any good week, usually on a Saturday or Sunday morning. What can make a brunch even better is when it is done alongside not only your friends and family, but your beloved doggo as well. It's quite simple, really – the perfect brunch is with the perfect pooch – but that doesn't mean that you don't need to take care and behave appropriately.
Before going out with your dog, it needs to be fully and properly trained. You need to keep your doggo on a leash, keep them under control, and as quiet as possible – yes, even at a dog-friendly bar or restaurant. Take care, be polite, and have fun!
Cover photo: Unsplash/Alison Pang