Dog gets tucked in by toddler and warms millions of hearts on TikTok
Ukiah, California - Little Cole Rigby will soon have a sibling, but he's already proved his all-star big brother skills in a video with his dog that's warming hearts on TikTok.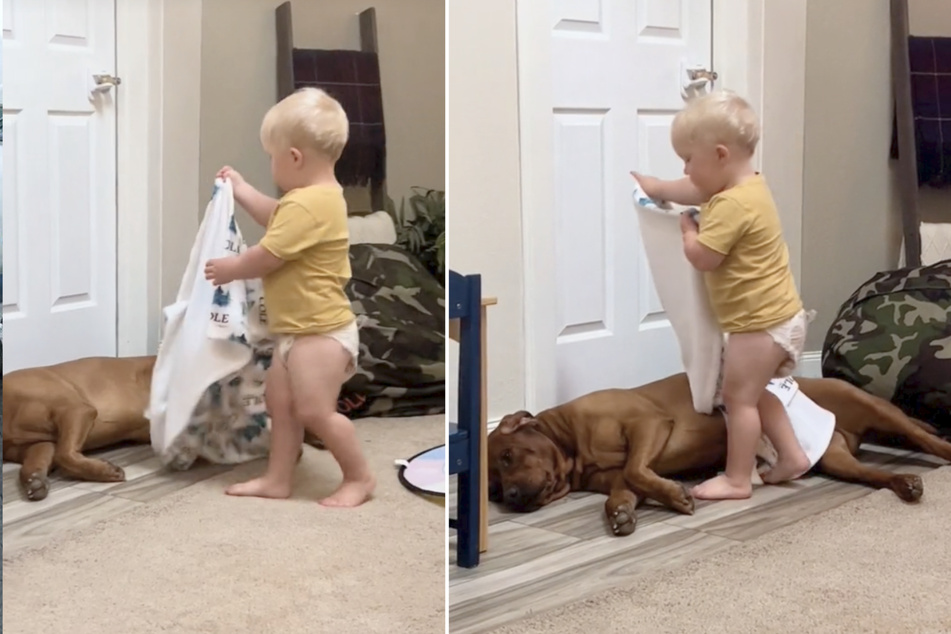 Alyssa Rigby of Ukiah, California, is expecting her next child soon, but captured her two-year-old Cole in a sugary sweet moment caring for one of the family's Labradors.
In the clip, Cole is seen in a t-shirt and diaper, waddling toward the dog named Ryder and dragging a small blanket behind him.
While the four-legged friend is snoozing by the door, Cole carries out a cute-as-pie plan: he shakes the blanket open and carefully lays it over Ryder.
And as if his actions were not already sweet enough, the two-year-old completes his deed of tucking in the pup with a heartfelt kiss on the head.
"Good night, good night, Ryder dogs," he murmurs, before letting his animal friend drift into Dreamland.
Dog gets the sweetest "goodnight" in viral TikTok video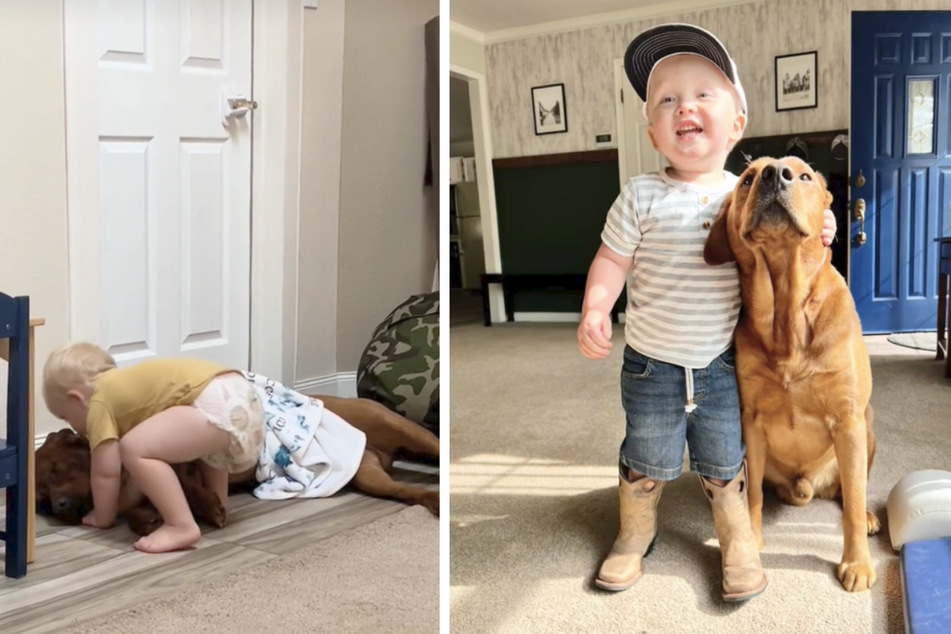 Of course, the cute ritual did not go unnoticed by the Labrador. You can see him blinking briefly at Cole in the video and then wagging his tail.
It's no surprise that Alyssa's video has gone viral and been viewed more than 11 million times and counting on TikTok.
"This is a child who knows and is shown love," one viewer commented under the clip.
Another wrote, "So cute, adorable baby and wagging dog tail. This video touched me deeply."
As Newsweek noted, pets bring many benefits to children. According to a 2022 study, kids between the ages of 2 and 5 who grew up with a dog were generally more active, spent less time in front of screens, and had better sleep.
Cole proves they're not shy about showing empathy and kindness, too.
Cover photo: Collage: Screenshot/TikTok/alyssa.rigby