Dog gives "one heck of wake-up call" that tickles millions on TikTok
Pendleton, Indiana - Who wouldn't want to wake up to a drooling muzzle, furiously stomping paws, and a hyperactive tail wagging on their face?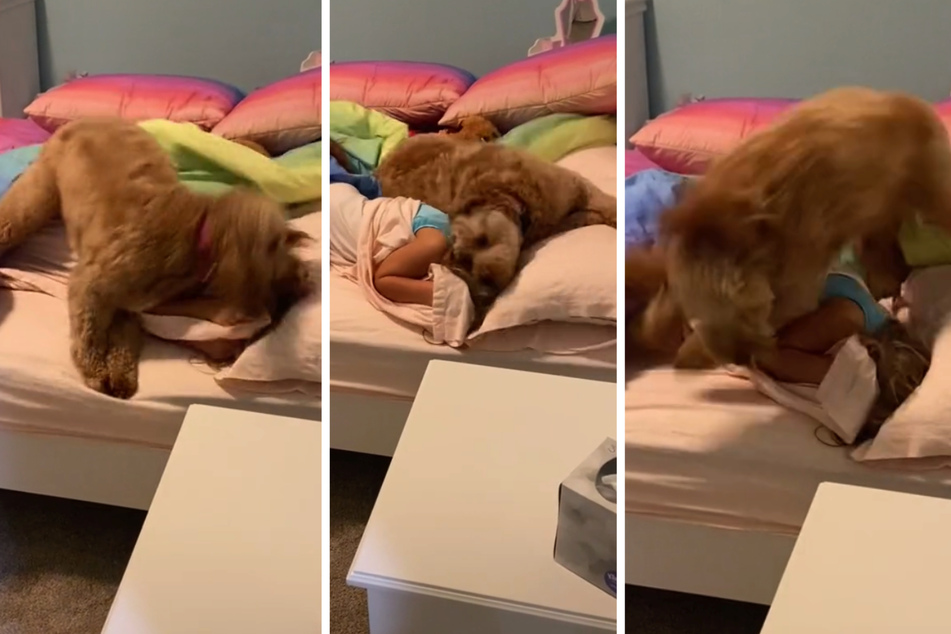 Perhaps not many who are waking up from a deep sleep.
And yet, Brittney Landrum's children can't imagine anything better than being startled out of their deepest dreams by a wild floof.
In fact, Tallie, the family's fun-loving Goldendoodle, jumps onto the kids' beds every morning and romps around with ecstatic glee.
"I personally would not want a dog to wake me up like this everyday," the young mom says in a now-viral TikTok clip. "But this is what the kids ask for every single morning."
As soon as Brittney opens the door to her kids' room, Tallie jumps onto their bed, wags her overjoyed tail, and smothers the kids with prancing wet doggie kisses. One of the kids can be seen hiding their face for protection – and still seems to love it.
The clip has been viewed more than 12.2 million times, and boasts thousands of comments over the unique wake-up.
Tallie inspires millions of comments over the cute dog wake-up call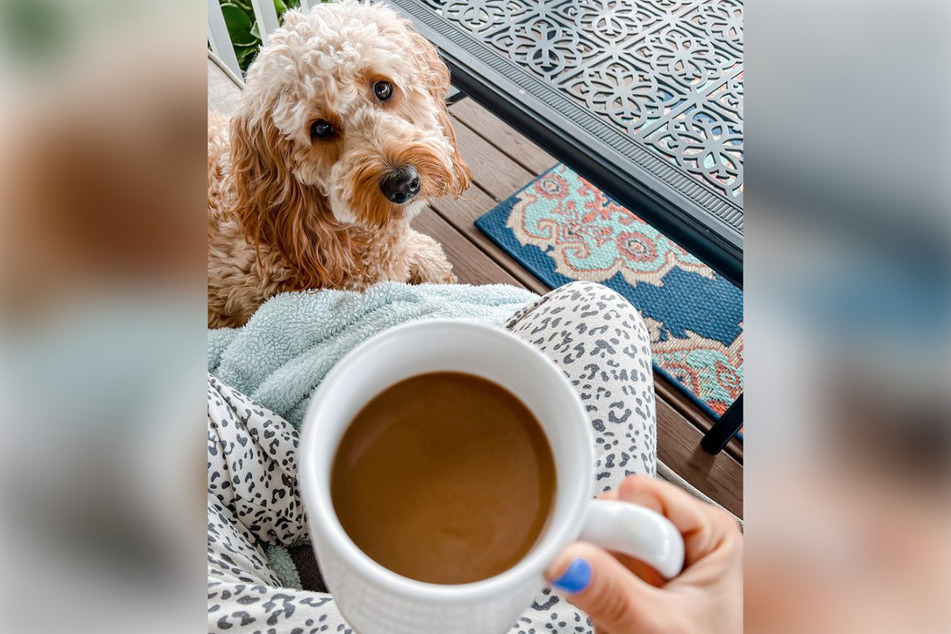 The comments section of Brittney's video is flooded with laughing and heart emojis, with most users loving the funny morning alarm.

"I'm an adult and I would LOVE it if my dog woke me up like that," one gushed.
"What a cute way to be woken up," another chimed in.
"I want this every single day!" another said.
On the other hand, some users agreed that they - just like Brittney - wouldn't love the jarring wake up, no matter how cute Tallie might be.
In the end, the Landrum family gets up with big grins on their faces every day, thanks to one special pup.
Cover photo: Collage: Screenshot/TikTok/brittlandrum