What are the most popular dog breeds in the US?
Different dogs are popular in different countries, but which dogs are the most beloved in the US? These 10 dog breeds are top of the pile in America – and for good reason too!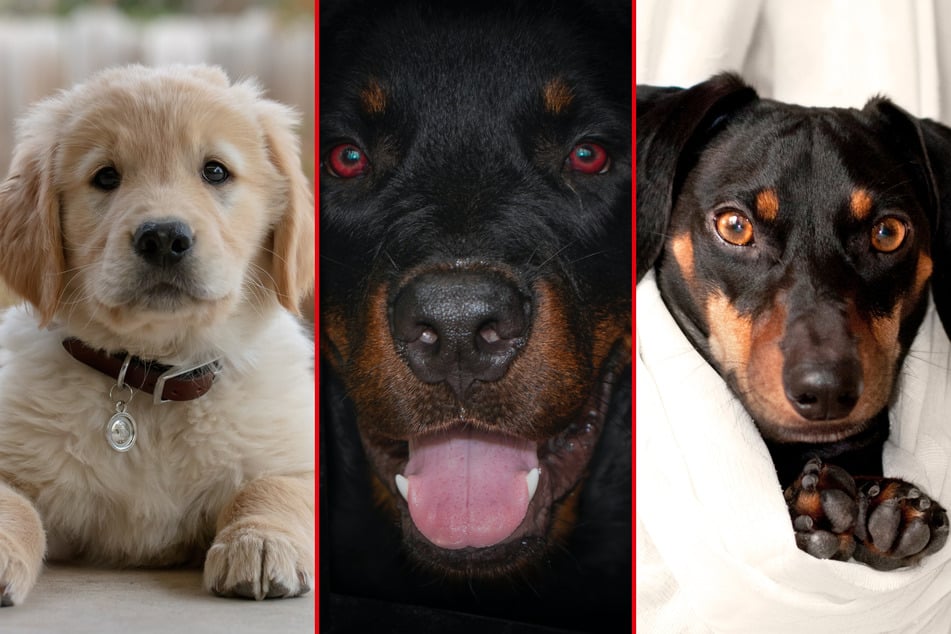 Out of the many, many dog breeds that you find in the US, there are an elite few that come on top in most popularity contests.
These doggos are so sweet, so kind, and so loving, that they find themselves more in demand than most.
So who are these handsome hounds who are almost universally beloved?
TAG24's dog guide takes a look at America's most popular dog breeds. Who's in the top 10, why are they so beloved, and what do you need to know about these breeds?
Let's find out!
Top 10 most popular dog breeds in America
The difficult thing about counting down dog breeds like this is that you need data to support your argument. It is here that we turn to the American Kennel Association, which follows the issue with a fine-toothed comb, and released a press release in March 2023 addressing this exact topic.
So, which dogs are the most popular in America? These ten dog breeds are the most commonly bred, adopted, and owned across the entirety of the US, and are backed up by the statistics released earlier this year.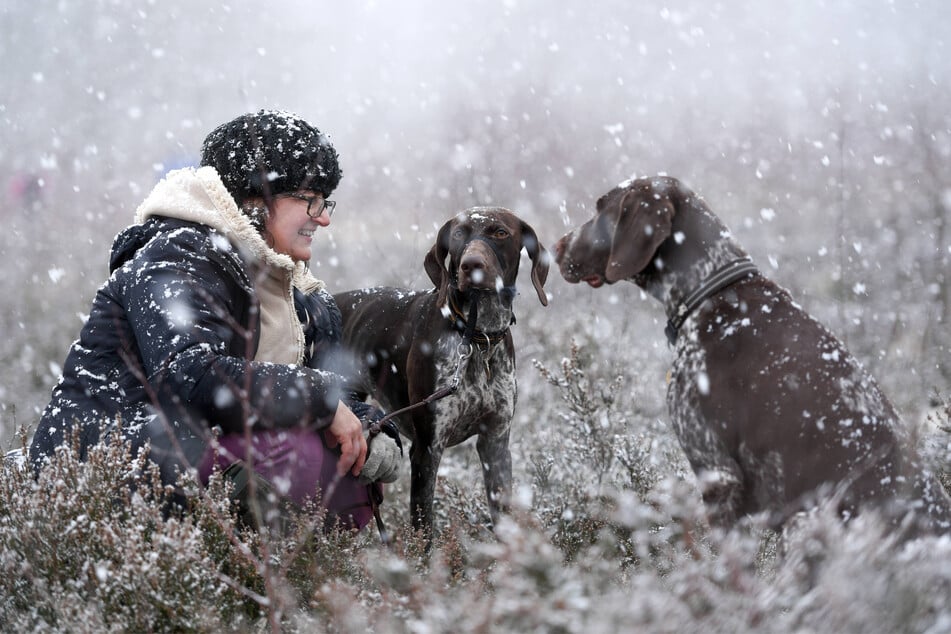 10. German shorthaired pointer
A medium-sized doggo that originates from nineteenth century Germany, the German shorthaired pointer is an incredibly energetic doggo with a lot of strength, flexibility, and endurance. Not a dog you'd want around your kids, these woofers are popular simply because of their affinity with hunting and retrieving.
Americans are obsessed with sports and hunting is definitely among up there in terms of outdoor activities. As a result, a dog that's well suited to such behavior, won't be scared by the sound of a shot, and will happily chase wounded animals through the scrub, is one that will easily become popular.
9. Dachshund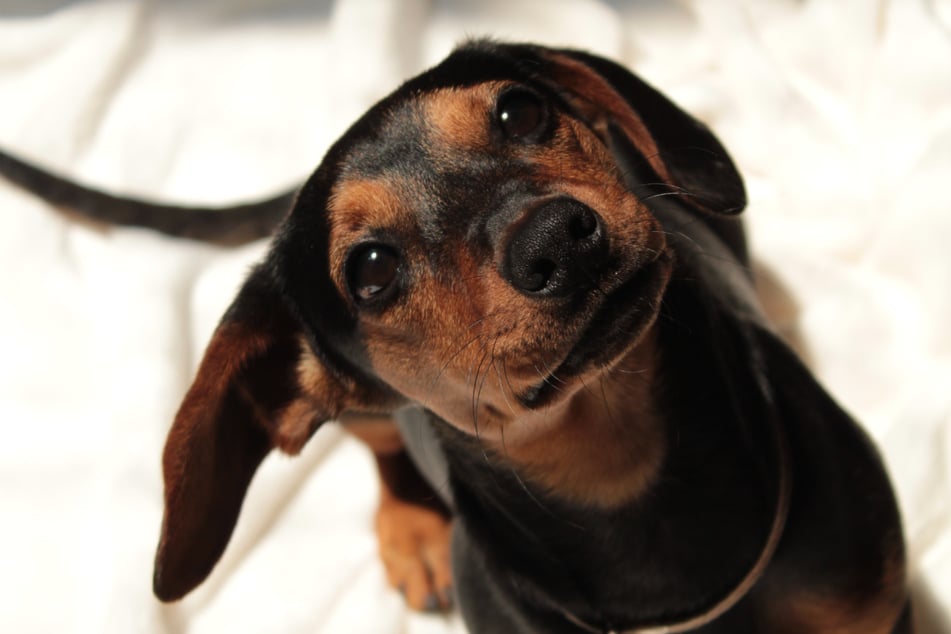 Possibly the very opposite of your average German shorthaired pointer, the dachshund is popular simply because of its charming personality, safe behavior, and endless friendliness. Lovingly referred to as sausage dogs by many, these small doggos seem to always have a smile on their face and a spring in their step.
While the dachshund is one of America's most popular doggos, it's also one of its more divisive. They are yappy little creatures, and can be quite loud when left untrained, but as we said in our dachshunds in portrait article, once you've got your little darling under your spell, there's no looking back.
8. Beagle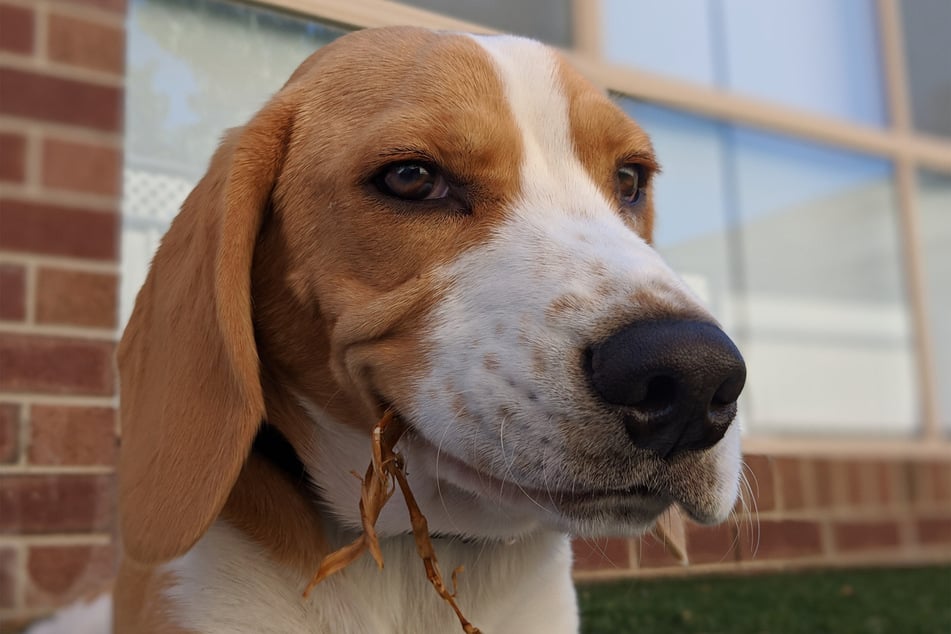 Is there anything to say about the humble beagle that hasn't already been said?
These pooches pretty much exhibit everything people want in a dog – they look the part and they play the part. Perhaps this is why they are the eighth most popular dog breed in the US. No other dog fits the stereotypical dog archetype as well as the beagle.
With a medium-small sized body, a happy and friendly face, an endlessly boopable nose, and ears that flop about like a flag in the breeze, beagles are fun, energetic, positive, and remarkably "dog-like". They'll play fetch, they'll go to the beach with you, they'll chill on the couch and watch Friends, and they'll enjoy a good long walk.
7. Rottweiler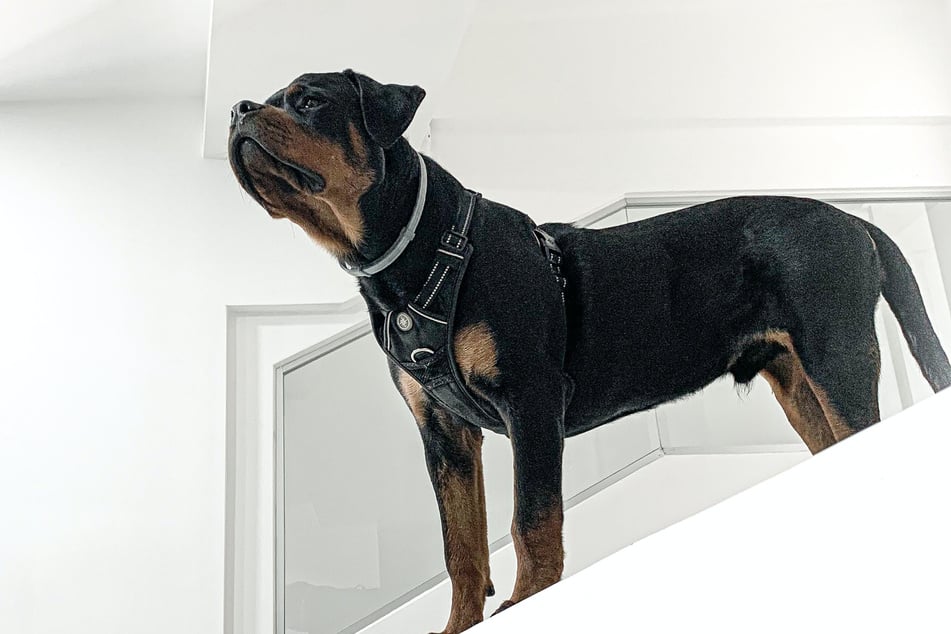 These giant dogs are a bit of a walking contradiction. Rottweilers are not only mean lean killing machines, but also friendly family dogs if trained well. Still, their popularity does seem rather odd considering how strong and potentially dangerous they are.
When you imagine a happy dog that's ready to chill and play with the kids, you're more likely to picture the smile of a golden retriever or the pitter-patter of a dachshund than the gruff face of a rottweiler. They can be extremely effective guard dogs and, let's be real, are extremely protective, aggressive, and loud.
6. Bulldog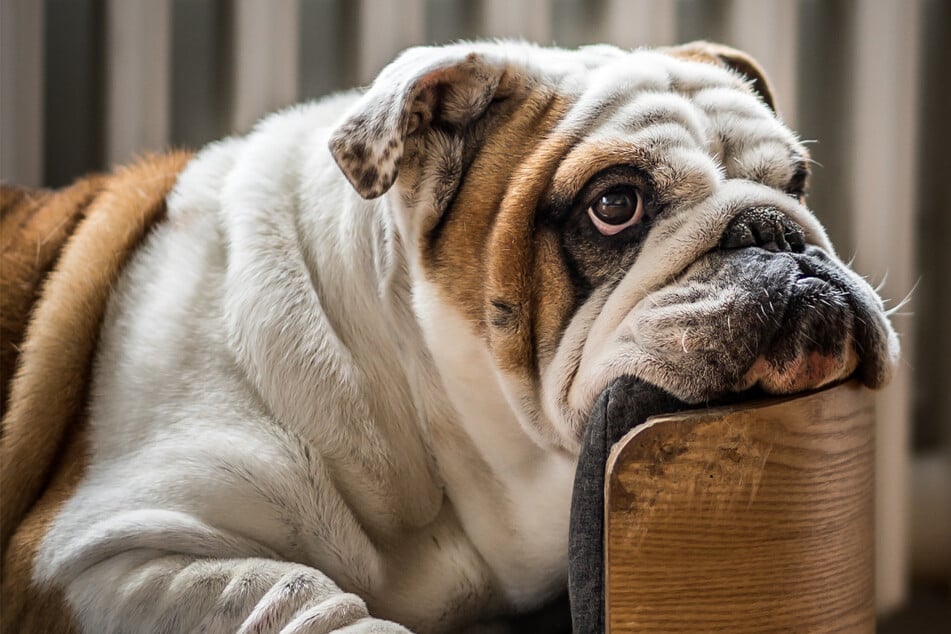 So wrinkled up and genetically modified that they actually have trouble breathing, the bulldog is probably popular because of its temperament rather than its looks. After all, these dudes are hardly appealing from a visual standpoint. They're not cute, they're kinda gross and slobbery, and they are liable to make a mess of things – so why on Earth are they so popular?
Well, bulldogs are popular because they are a weird and wonderful juxtaposition, contrasting between their gruff exterior and their endlessly mushy interior.
They wag their tails continuously, give frowns that make your heart melt, and are eternally happy to see you -–these are dogs that'll cry when you're away, and it shows.
5. Poodle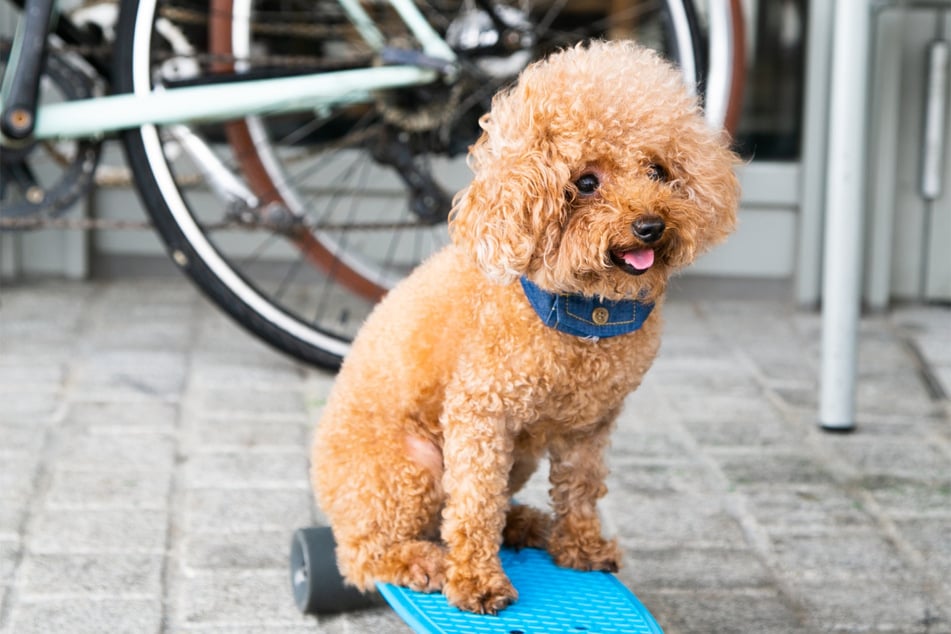 Coming in a variety of shapes and sizes, and often inter-bred with other species, the poodle is less of a surprising addition to this list. These curly-haired dogs are similar to the beagle in that they are more-or-less most people's idea of the perfect dog.
Poodles are popular because they are happy to try out new things, look absolutely adorable, are friendly and approachable, and never fail to have a smile on their face. If you really think about it, is there anything else you could possibly want from a dog?
4. German shepherd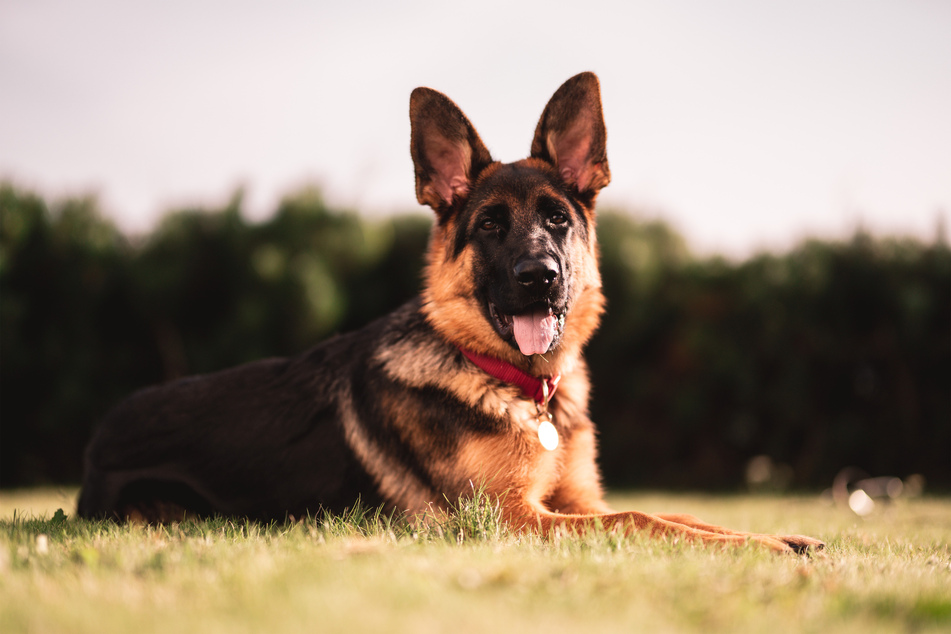 These big boys are so beefy that you'd hardly expect, as a detached observer, that they're some of the most popular dogs in the world, let alone America. Yet, there's something about these warm and happy dogs that fill you with a sense of pride and a feeling of dignity that can hardly be paralleled.
The German shepherd is also very versatile and can be used for sports or guarding, or just as a family dog.
They are formidable enough to be good for those looking for protection, but fluffy, safe, and happy enough that we'd trust them with our kids.
3. Golden retrievers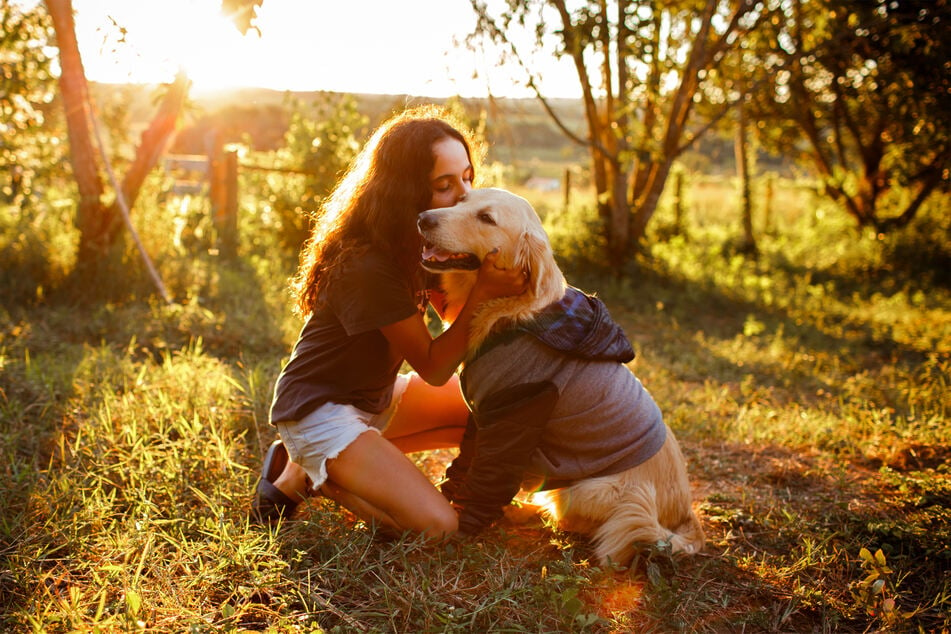 Golden retrievers are such wonderful and loveable doggos that it's almost hard to believe that they're not the number one most popular breed in the US.
These beautiful dogs live up to their name, offering golden personalities and smiles so infectious that they'll make you cry.
Retrievers are always on the lookout for pets and cuddles, and love nothing more than chilling with their humans. They'll want to take plenty of walks, play fetch and a variety of different games, and will always try to make you feel better when you seem down.
Golden retrievers are some of the most emotionally intelligent doggos out there, and it really shows.
2. Labrador retriever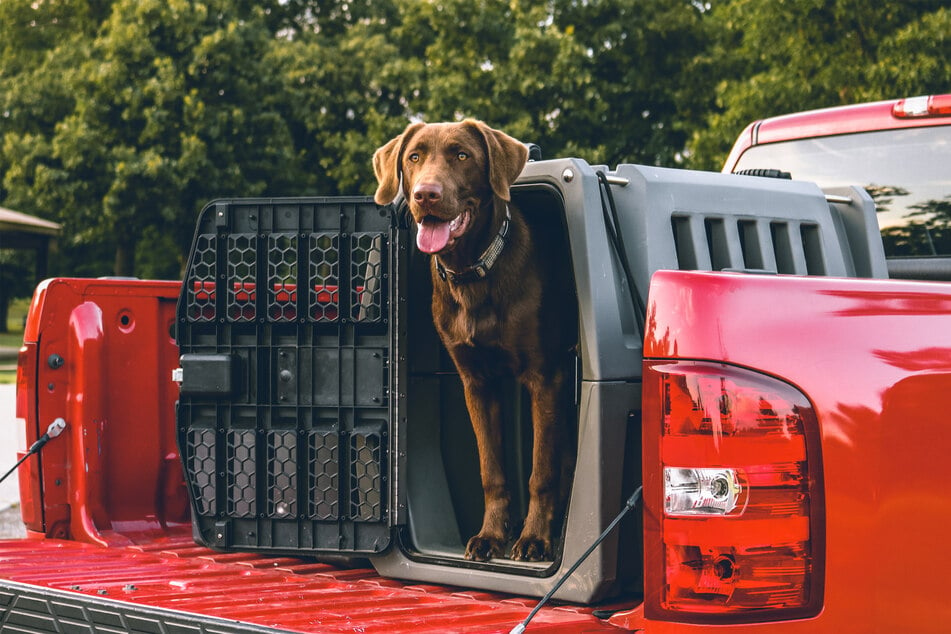 What do you get when you cross two immensely popular breeds? Well, a labrador retriever of course!
These elegant and funny doggos are worthy of a number two spot, with strong personalities and an overwhelming enthusiasm for life.
It's no surprise that the Labrador retriever is America's second favorite dog, its popularity likely stemming from its versatility.
While good at hunting, and easily trainable, labrador retrievers are also funny, entertaining, friendly, courageous, doting, and absolutely wonderful with children.
1. French bulldogs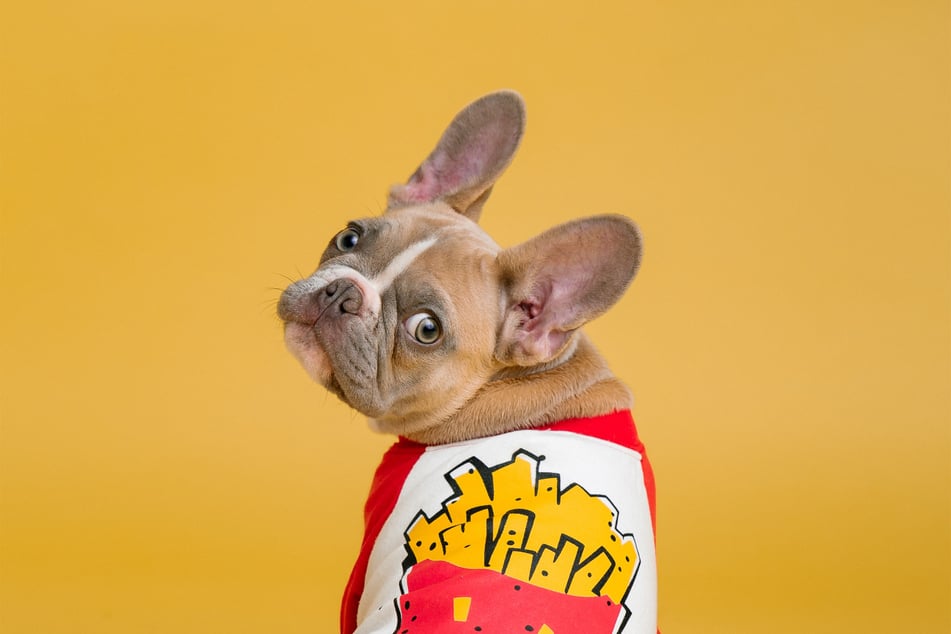 And here we are – our deserving number one! It may have "French" in its name, but America doesn't seem to hold that against it.
The French bulldog is hugely popular, with its small size and adorable looks conquering pretty much everyone to shoot to the top spot.
Their astronomical success has been a relatively recent phenomenon – over the past decade, registrations have shot up a whopping 1000% and this trend shows no sign of slowing down.
So there you have it – a sweet personality and a face that's impossible not to love lifts this pouting pooch above all others!
So, why are they the most popular dog breeds in the United States?
Each dog is popular for its own unique reason, but there is one undercurrent that carries through every breed on this list: loveability. These are all relatively easy-going breeds that are eager to please and extraordinarily loyal. None of these doggos are particularly hard to look after, either, even if they're not all great beginner dog breeds.
Dogs become popular when they're approachable and easy to get along with, when they are family friends and child safe.
These dogs are all sweet in some way or another. That's why they're so popular, and that's why they're so loved. So don't be embarrassed to go with the trends – there's a reason most people do!
Cover photo: Collage: Unsplash/Bill Stephan/Ramith Bhasuka/Erda Estremera