Dog is covered in "blood" when his owners get home
Northern Ireland - Pogo has always been a little whirlwind, something his family had already gotten used to. Nevertheless, the little dog is always in for a new surprise.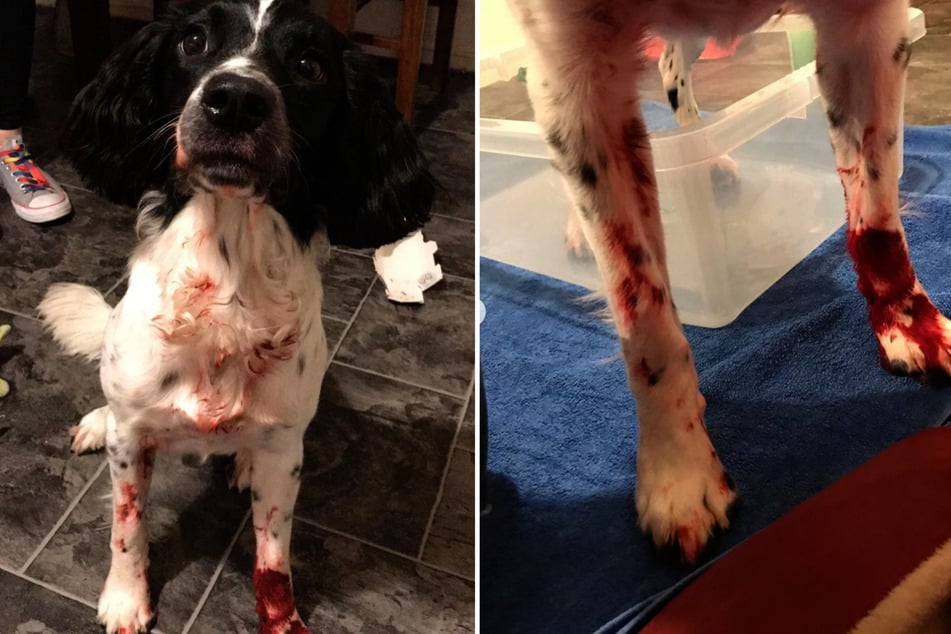 When Gemma McAdam and her girlfriend came home one night, they immediately noticed something was wrong as soon as their eyes fell on Pogo.
Their beloved dog was covered from head to toe in blood!
At least, that's what they thought at first glance...
"We both panicked," the McAdam told The Dodo.
"We thought he had injured himself on something, so I was running round the kitchen trying to find anything sharp, while my girlfriend was trying to stop him to see what his injuries were."
What neither of them realized: Pogo didn't look like he was in pain at all!
He cheerfully jumped up to meet the two while wagging his tail. He was clearly overjoyed to see them.
Pogo had accidentally dyed his fur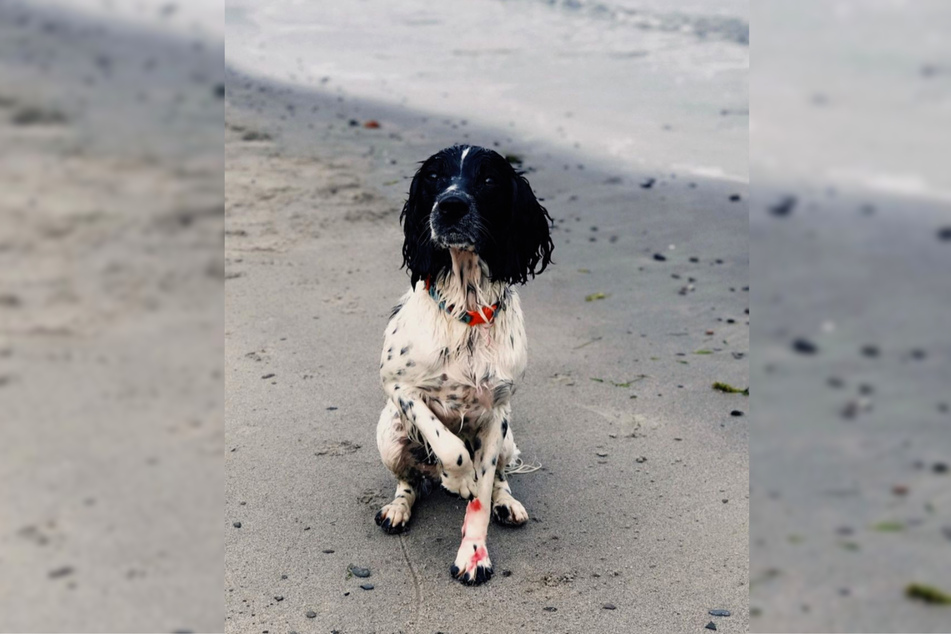 When the two noticed the dog's cheerful spirit, they decided to look for other possible causes for his colored fur.
That's when they spotted a chewed-up container of red hair dye in Pogo's bed.

After consulting with a vet, who assured them that Pogo would be fine, the couple was finally able to breathe a sigh of relief – and then all they could do was laugh.
In the evening, the dog took a long, hot bath, which was a lot of fun, but unfortunately didn't really help.
As his owners revealed on Instagram, it took a whole three months for his fur to finally return to its normal colors.
Even though the dye has faded, McAdams and her girlfriend are unlikely to ever forget that night.
Cover photo: Collage: Instagram/Screenshot/pogo_the_springer