Dog owner finds her pup's twin and stuns social media with fur baby moves
Baltimore, Maryland - One TikTok user's followers sent her a photo of a dog that looked exactly like her own four-legged friend, Barkley, who was being kept at an animal shelter in Baltimore. Thrilled by the striking resemblance to her pup, the woman decided to make some adoptive money moves.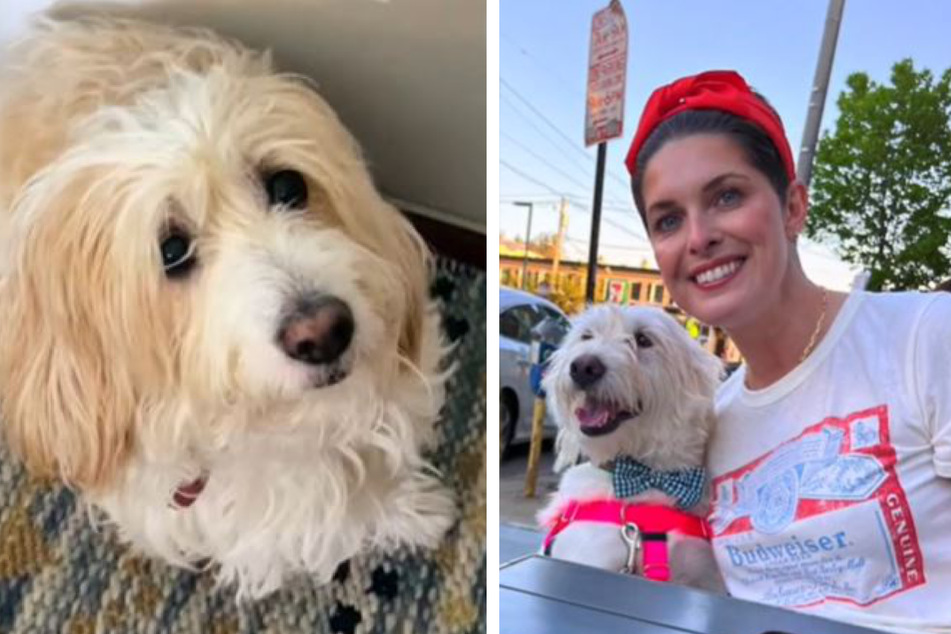 In mid-April, dog owner Danielle Geffel posted a video on TikTok describing the curious situation: "There's a dog there that looks just like Barkley. I mean, he looks just like Barkley. Like, could be his brother," Geffel says in the clip.
Wildly determined, Geffel decided to abruptly drive to the shelter after texting her partner, Mike, things like, "I'm going to meet this dog" and, "What if we had two Barkleys?" adding, "This is my dream!"
Things moved pretty quickly when she arrived at the animal shelter.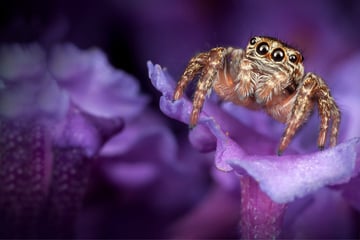 After Geffel filled out the required paperwork, Barkley 2.0 aka Charlie was sitting in the car with his new owner.
Geffel could not stop raving about her curious canine find in an interview with The Dodo.
Danielle Geffel shows off her twinning pups on TikTok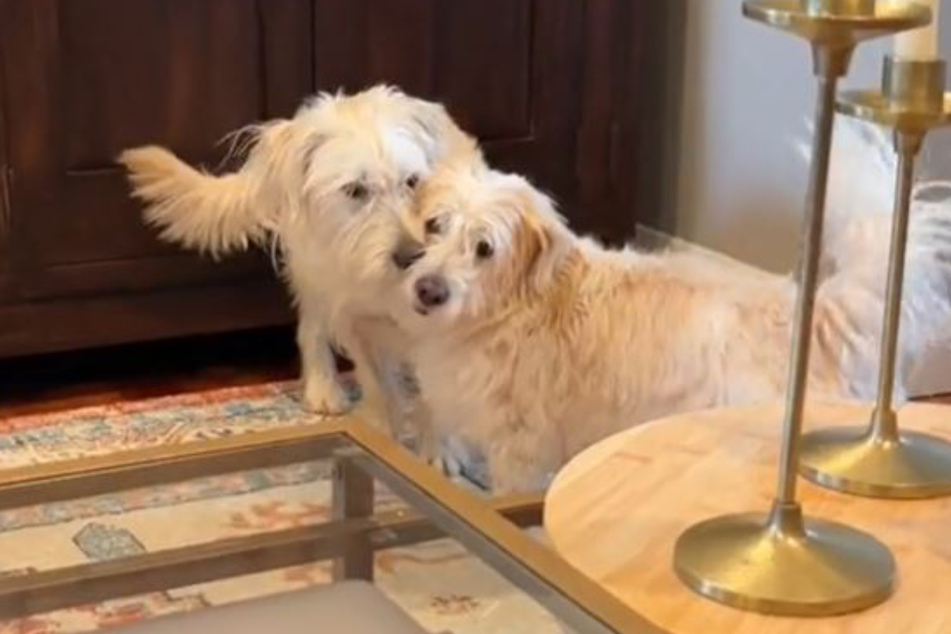 Barkley and Charlie's owner told the outlet, "We were a bit worried that Charlie might be too rough or energetic for the arthritic Barkley, but we quickly learned not to count the old guy out!"
Barkley is already 13 years old, and Charlie is estimated to be two or three years old, so it's no surprise that these two puppy pals have different energy levels.
"Barkley has surprised us in the best way with his desire to run, wrestle and cause a ruckus with Charlie. Whether they're horsing around in the yard, tugging on a shared toy, or giving one another a kiss, they've become fast friends," Geffel dished.
More importantly, Charlie seems to respect Barkley's boundaries, and that's all you can hope for amongst newfound puppy pals!
Cover photo: Collage: Screenshot/TikTok/otmdanielle