Dog owner tries to keep it cool during heatwave, but lounging Lab has other ideas!
Maldon, UK - This dog owner went the extra mile to keep her dog cool in the summer heat, but her chocolate Lab was much more interested in getting a good tan!
Hot weather can be hard on humans and dogs alike, especially if you're not prepared.

That's Ollie's owner went the extra mile to get the house ready during a heat wave, as a hilarious viral TikTok shows.
Ollie's human closes the curtains, sets up a kiddie pool, turns on fans, and even puts a cooling pad in her pooches bed.
But her work proved pointless because the languid Lab had very different plans for the scorching weather! The clip ends with a gut-bursting close-up of Ollie happily sprawling out in the sun with his tongue out.
TikTok users can't stop laughing about this sunbathing pooch.
Some fellow pet owners wrote in to say the "struggle is real" and noted that getting their stubborn animals to stay in the shade is a constant battle.
Heat can be dangerous for dogs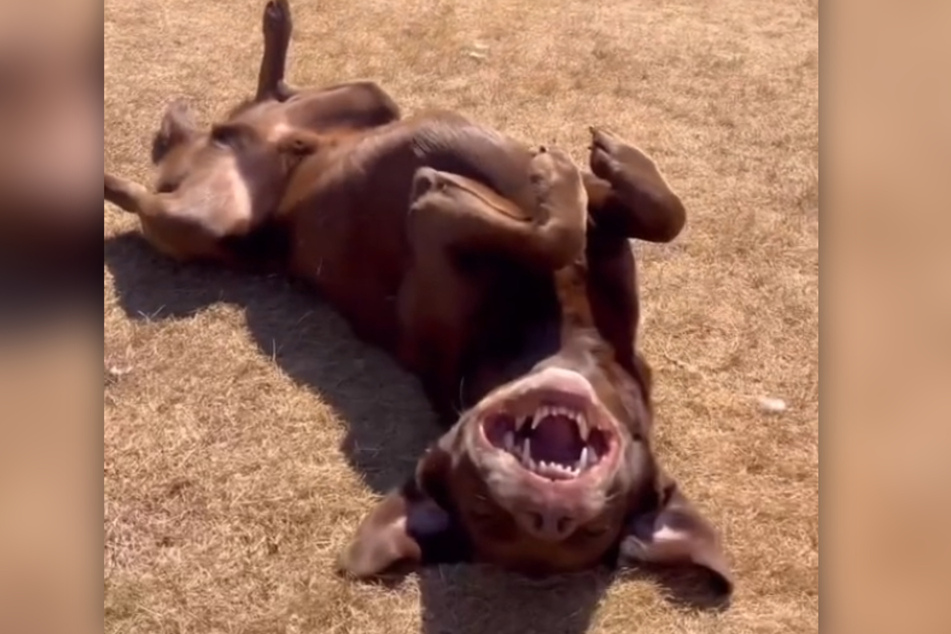 Still, that doesn't mean it's not a worthwhile effort, as hot weather can be very dangerous for dogs, according to the Humane Society's website.

Dogs don't have the same kind of cooling systems as humans and they sweat primarily through their feet.
It means not all the same cooling devices work for our canine companions. Fans, for example, help, but only to a certain extent.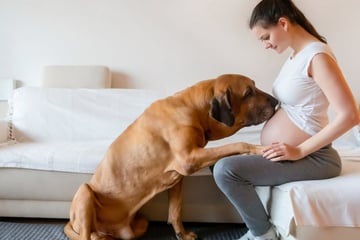 Dog experts at the Humane Society recommend limiting exercise on hot days, making sure they spend time in the shade and get plenty of water, and giving cooling pads a try.
Ollie's human has all the right ideas when it comes to taking care of her dog during a heat wave. Now he just has to get out of the sun!
Cover photo: Collage: Screenshots/TikTok/Good Boy Ollie