Dog sees squirrels on TV and her reaction is making everyone laugh on TikTok!
Canada - This hilarious video is sure to make even the most reluctant of dog lovers laugh!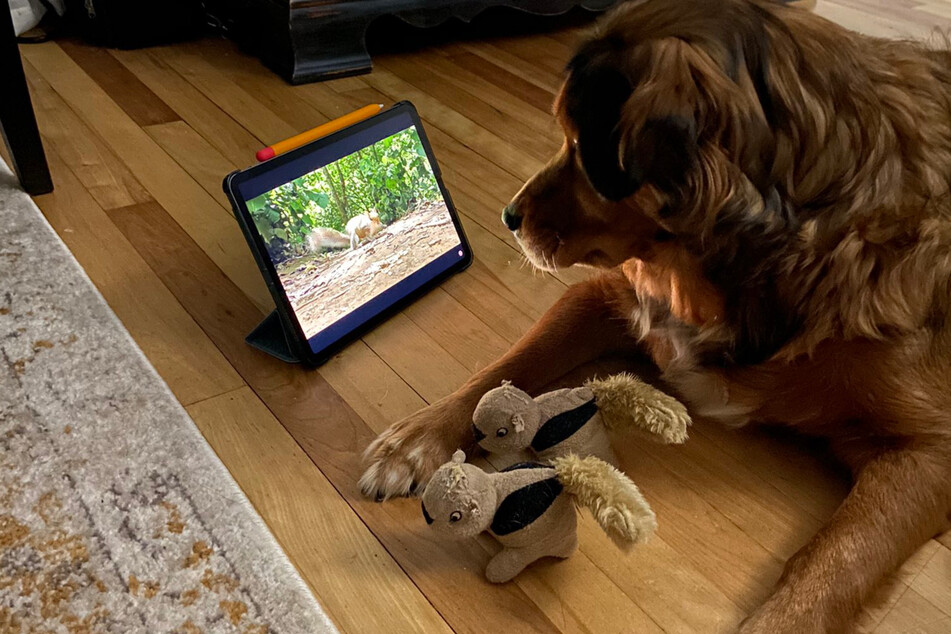 The clip was first posted on owner Bronwyn Crawford's TikTok account in late January. After the video was initially shared, nearly 500,000 users found Stella the dog's behavior hilarious.
In the footage, the Golden Retriever/Chow Chow mix watches an animal documentary on TV. The short clip begins with a close-up of the TV footage, in which a squirrel walks straight through the frame.
The camera then pans over to Stella, who eyes seem to be bugging out of her head as she stares at the screen.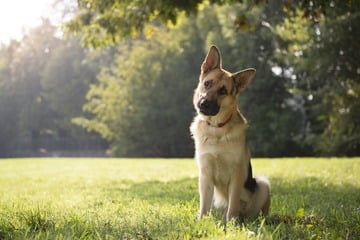 To make the whole thing even funnier, Bronwyn Crawford included the '80s hit Sweet Dreams by the Eurythmics as the background music.
However, it wasn't just the TikTok community that had a good laugh at the horrified look on the furry face. Twitter and Instagram users did too.
WeRateDogs, a site specializing in funny animal stories, learned about the video at the beginning of February and shared it on their channels.
Stella cant get enough of the squirrels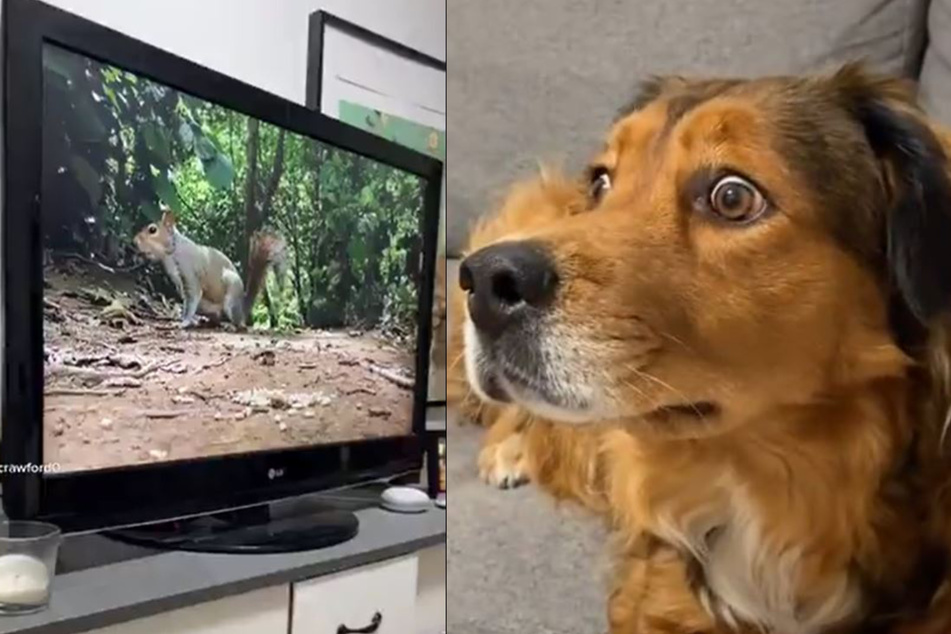 Another 1.8 million users have since watched the video, but why did Stella react in such a funny way to the on-screen squirrel?

Her owner spoke to The Dodo and explained, "[Stella's] favorite thing to watch is the squirrels."
She said many squirrels run free in the area around their family home in Canada, so Stella has a real fixation on the rodents. Since the squirrels rarely appear in the wintertime, the dog needed some kind of replacement.
Bronwyn Crawford and her husband came up with the idea of showing Stella a documentary where she could see her beloved squirrels.
"She sat there for about an hour, but even now she sits in front of the TV and waits for me to turn it on for her," Crawford said.
It seems the Crawfords have found a worthy replacement to help Stella get through the long winter months.
Cover photo: Collage: Twitter/Screenshot/@stellabella_1