Dog wiggles into the hearts of TikTok users with sweet sleepy cuddles
Miami Beach, Florida - Dogs can certainly show off tricks and wiggle their way into our hearts. But when one pup didn't act as anticipated, it made for an even more heart-warming moment.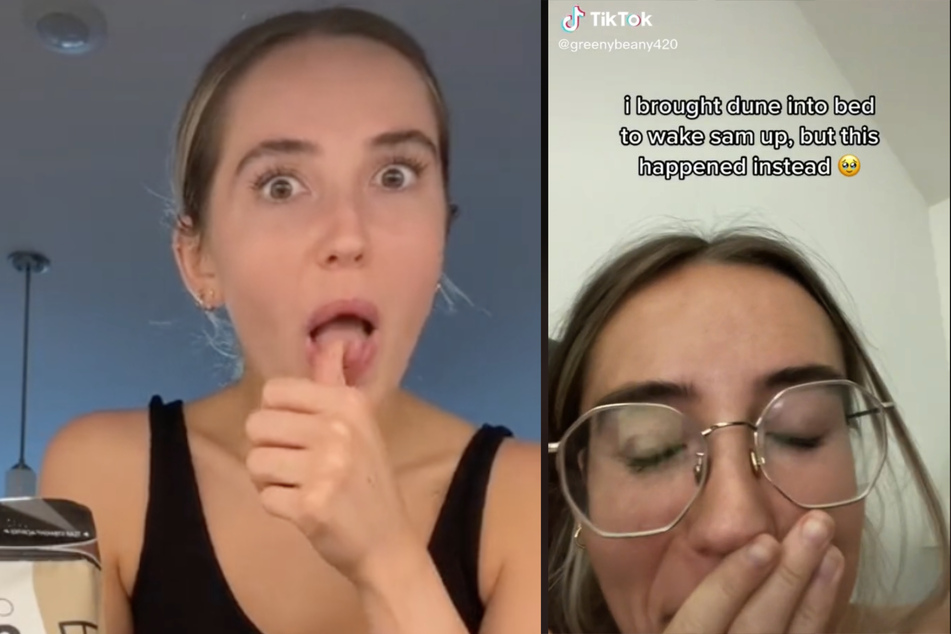 TikTok user Ave Marin and her fiancé Sam live together in Miami, and in June, they were joined by a new four-legged roommate, Dune.
Even though raising the sweet mixed-breed pup has been challenging, the joy of having a new puppy has brought endless amounts of love and fun into the engaged couple's life.
It also gave them a mega hit on TikTok, which has been viewed over 25 million times.
"Here's a serotonin boost for you," the pet owner captioned the post.
Marin had given her dog a special task: "I brought Dune into bed to wake Sam up," she wrote.
"But this happened instead."
Viewers were then treated to an epic delight!
The dog and his dad make for a cute sleepyhead duo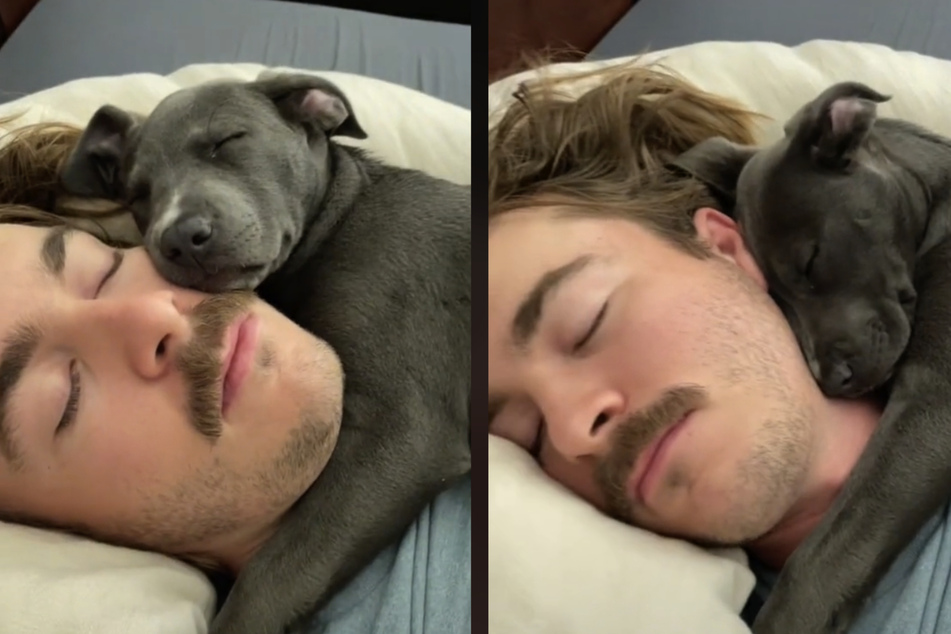 In the cute clip, Dune was seen after climbing into bed with Sam and shares the sweetest cuddles, falling asleep nestled on his chest.
The two continue to sleep peacefully together, and have melted the hearts of millions of animal lovers.
"I let them sleep for another 30 minutes hahah," Marin assured fans in the comments.
She has since followed up with puppy updates, training escapades, and more cuddling videos with her new "best friend."
"Every morning it's too good," she captioned another clip of the sleepyhead duo.
Fans are loving the calm morning ZZZs indeed!
Cover photo: Collage: Screenshot/TikTok/greenybeany420