Dog's guilty grin breaks the internet
Pennsylvania - This Doberman-boxer mix's response to getting caught being a "bad dog" has millions giggling.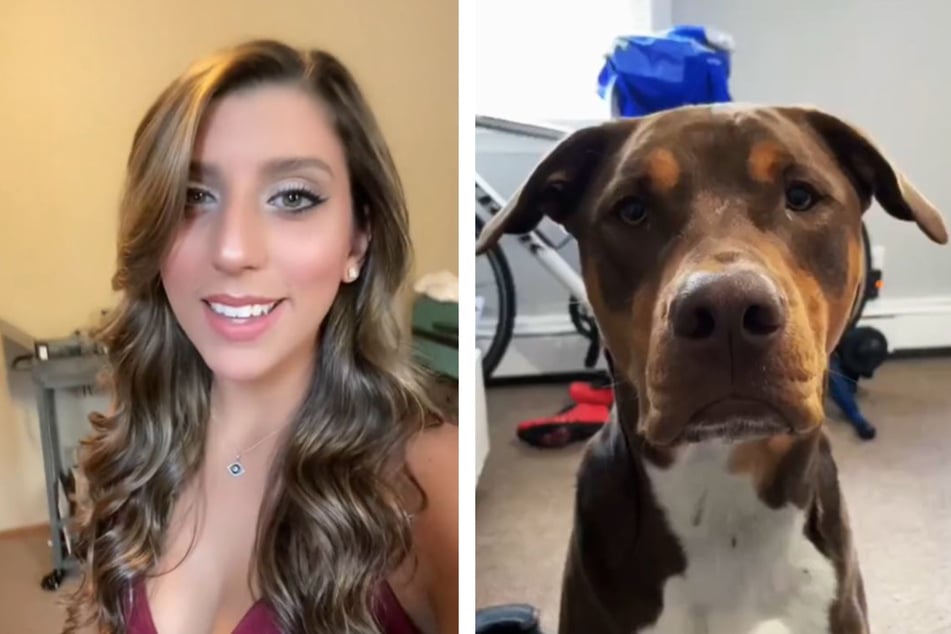 This TikTok clip with the caption "The Teefs of Guilt!!!" became a viral sensation overnight, and it's easy to see why. This dog's guilty face is priceless.

In the video, a dog mom named Dani quizzes her Doberman-Boxer mix, Daryl, about his behavior.
"What did you do?" Dani asks. "Did you do something? Do I have to go see what you did?"
The dog responds to the questions by fidgeting and wagging his tail, before showing his teeth.
His creepy grimace seems to be in response to his owner's questioning. In the end, Dani jokes, "Stand back, you're a monster." The dog responds by putting on his goofy grin and coming to his owner for pets while wagging his tail.
The clip boasts over 6 million views, with many finding the doggo's expression both "funny" and "super cute."
TikToker reveals the cause of her dog's guilty grin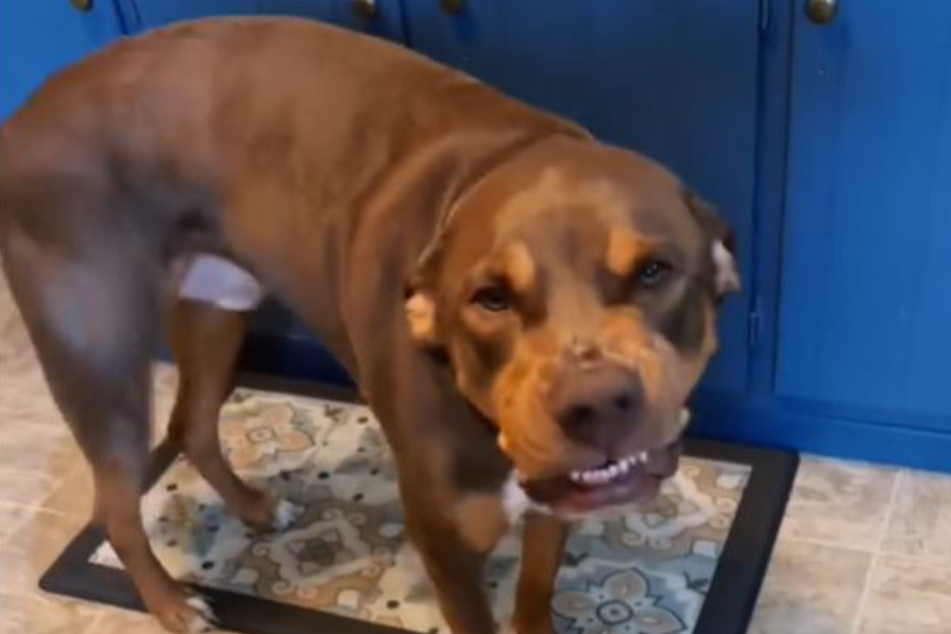 In a follow-up TikTok, Dani explained what the doggo did to prompt his guilty grin.
"Later in the evening, I saw it," she said. "Every now and then we'll catch him suckling on blankets. I found it bunched up and wet."

Even though many dog lovers gushed over the animal's grin, not everyone was thrilled by the clip.
Award-winning dog training expert Leigh Siegfried told Newsweek that the pup's behavior isn't necessarily a good sign.
"It's a communication designed to show deference," she explained. "It's 'worm-like' status. They're trying to appease you."
Siegfried warned dog owners against trying to trigger such a response. "It's creepy," she said. "Your dog isn't happy or relaxed. Don't stress your pet out on purpose."
Other TikTok clips show Dani likes to treat her pooch even when he does things he isn't supposed to!
Cover photo: Collage: Screenshots/TikTok/daniibellaxo