Dog's luscious locks make millions of TikTok users jealous
Redcar, UK - When it comes to flowing locks, this dog belongs in a L'Oréal commercial! Her gorge looks have got TikTok users pining for that kind of volume and shine.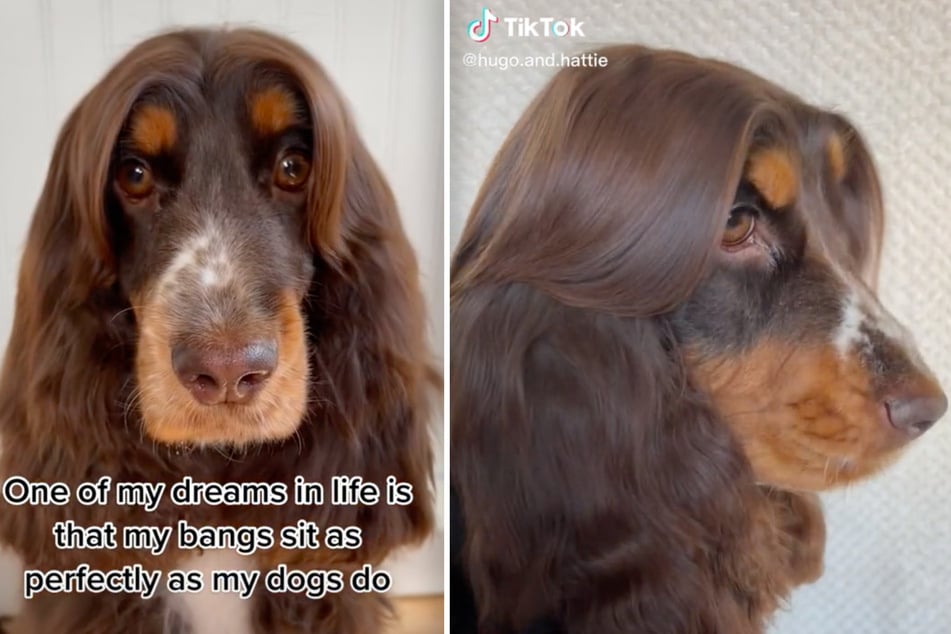 Hattie is a Cocker Spaniel and she's already pretty internet famous, along with her partner in crime, Hugo.
Both are show dogs – and it shows! As such, they deserve all the pampering they get, which is exactly what's going on in Hattie's viral hit.
In it, her owner brushes away at the pooch's droopy ears, which are covered in the most luxurious chestnut fur you'll ever see. "I could sit and comb my dog's hair all day long," the caption reads, and it's hard to disagree with that sentiment.
TikTok clearly feels the same way, which is what explains the 19.2 million views the video tallied in just five days.
Users also flooded the comments sections with questions about the dog's hair routine.
"The dog has more beautiful hair than me"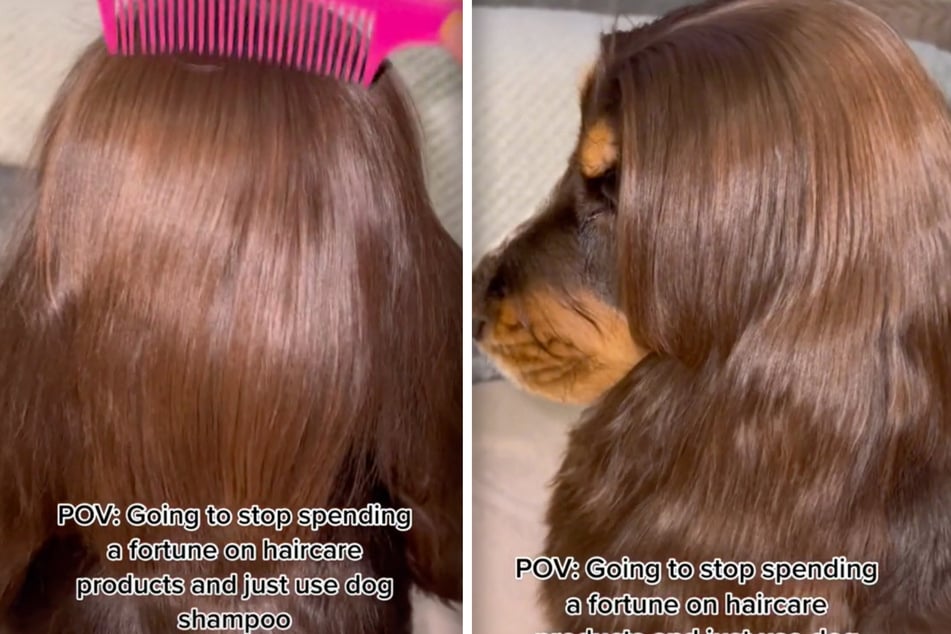 The rush to get tips is understandable. As one user put it, "I want hair like that too" – and who wouldn't.
Another person even suggested they were going to use a picture of the doggie-do at their next appointment with the hairdresser.
In response to the millions of likes, the Hattie's owner followed up with two other clips of her doggos luscious lock.
The most recent clip jokes, "POV: Going to stop spending a fortune on hair care products and just use dog shampoo."
Talk about a good hair day for this handsome hound!
Cover photo: collage: tiktok.com/@hugo.and.hattie