Dynamic dog and goat duo find happy farm ending after shelter stint
Raleigh, North Carolina - An animal shelter was subsequently faced with the almost impossible task of finding someone who would take in a goat and a dog. But within a few weeks, a small miracle happened!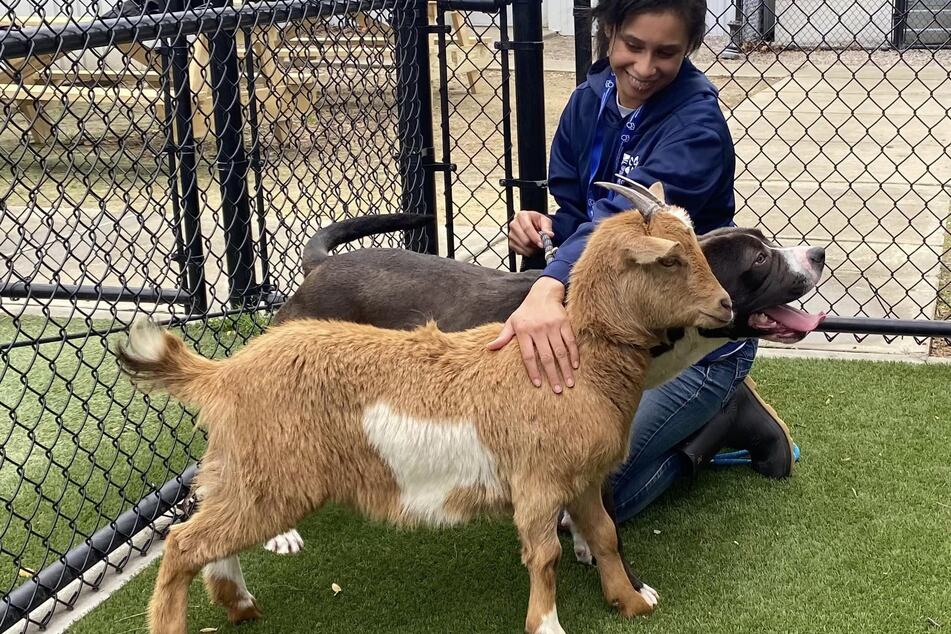 Cinnamon the goat and Felix the dog eat together, sleep together, and play together. They are inseparable!
Both of the animals were brought to Wake County Animal Center after a local veterinary office in Raleigh paid a visit to the extremely ill owner and unfortunately found that he was no longer able to take care of the unusual pair. With a heavy heart, he parted ways with his two beloved pets.
Insider reported that Cinnamon and Felix had been waiting at the animal shelter to be adopted or to find a suitable foster home since March 13.
Finding a single home for both pets was no easy undertaking for the animal welfare workers, who describe the friendship of the two four-legged friends as "special."
"Goats are social animals and so are dogs, so when they're put together – it makes sense they would find friendship," said Dr. Jennifer Federico, director of the Wake County Animal Center.
"In many cases of interspecies friendship, the species are not normally seen together, and sometimes, one is of a species that ordinarily preys on the other in nature – whatever the reason for these two bonding, it's clear what would be best for their well-being is to keep them together," she continued.
Together forever!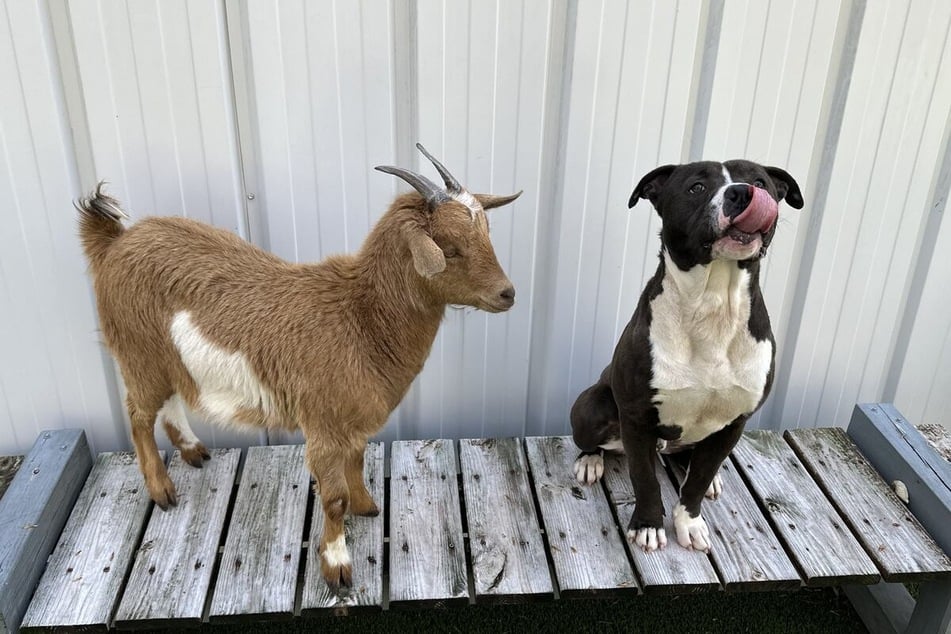 At the Wake County Animal Center, efforts were made to find species-appropriate housing that would benefit both animals, with a focus on the health of the goat AND the dog. Because it first needed to be determined what type of housing would be suitable for Cinnamon and Felix, the two could not yet be released for public adoption.
The shelter shared the happy news that the two will not be separated and will spend the rest of their lives together at the local Johnston County Farm, which can offer the animals the best possible conditions!
This means that there will be a happy ending for both goat and dog! Both are expected to arrive there by next weekend at the latest. Felix, the boxer mix who is about a year old, has his whole life ahead of him there and Cinnamon, who animal welfare officials estimated to be about one to three years old, can even join a small herd of goats!
"We are so blessed to be able to foster Felix and Cinnamon!" said Jacqui Bankes, the new proud owner of the dynamic duo.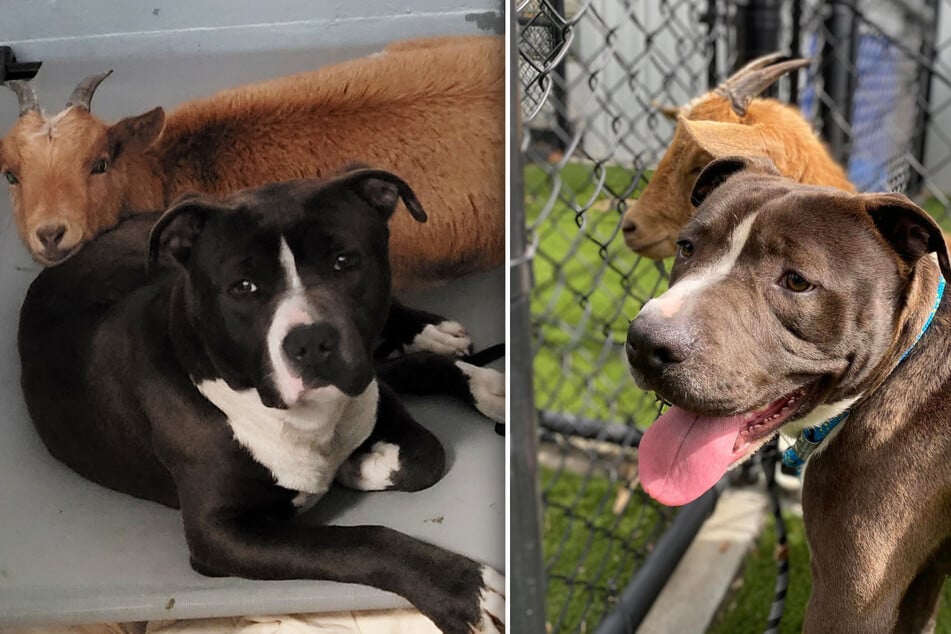 "As their forever foster, we are excited to keep them together and also integrate them with our other goats and dogs, after appropriate testing and quarantine. Thank you to Wake County and Mr. Mo Project for making this possible for us!" she said.
Cover photo: Collage: Screenshot: Facebook/WakeGov Pets: Wake County Animal Center