Former detective's dog caught red-handed in hilarious "crime scene"
London, United Kingdom - Not even the sliest of dogs can fool former Scotland Yard detective David Videcette. That includes his own pup Herbert who found himself in a rather "ruff" situation...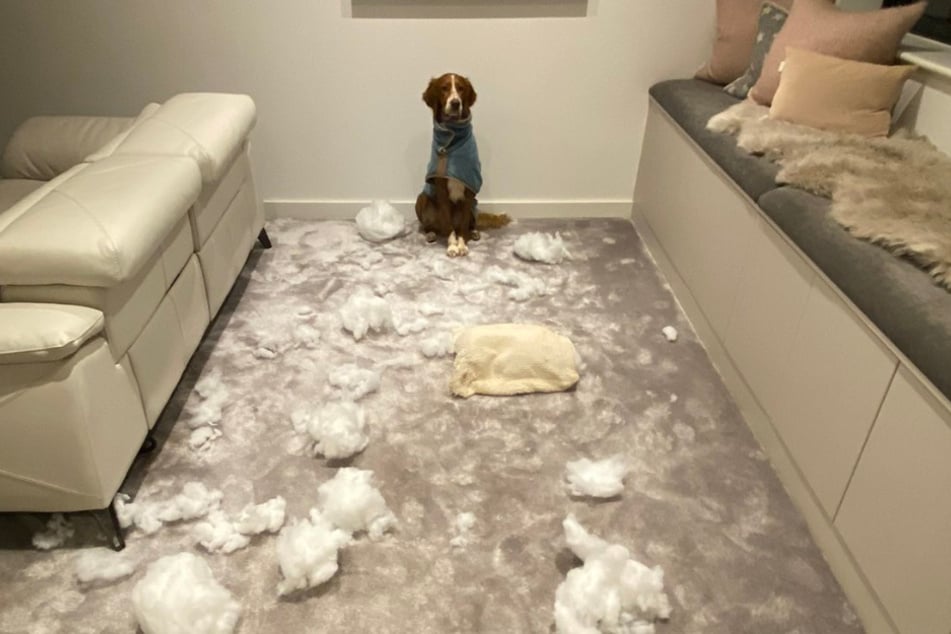 Although the officer-turned-author has turned his back on his career as a counter-terror detective, his investigative skills are still required now and then, as was the case last Wednesday.

After Videcette finished a 45-minute Zoom meeting that day, he found an unprecedented "crime scene" in his living room: his sofa cushions had been savaged and the stuffing had been scattered all over the place.
But who was the culprit?
That "someone" wasn't hard to find. Surrounded by white fluff, his nine-month-old dog Herbert sat in the middle of the mess, looking overly suspicious.
The ex-detective shared the hilarious investigation with his pooch on Twitter. "Who did this?" he wrote.
Twitter users come up with hilarious excuses for the dog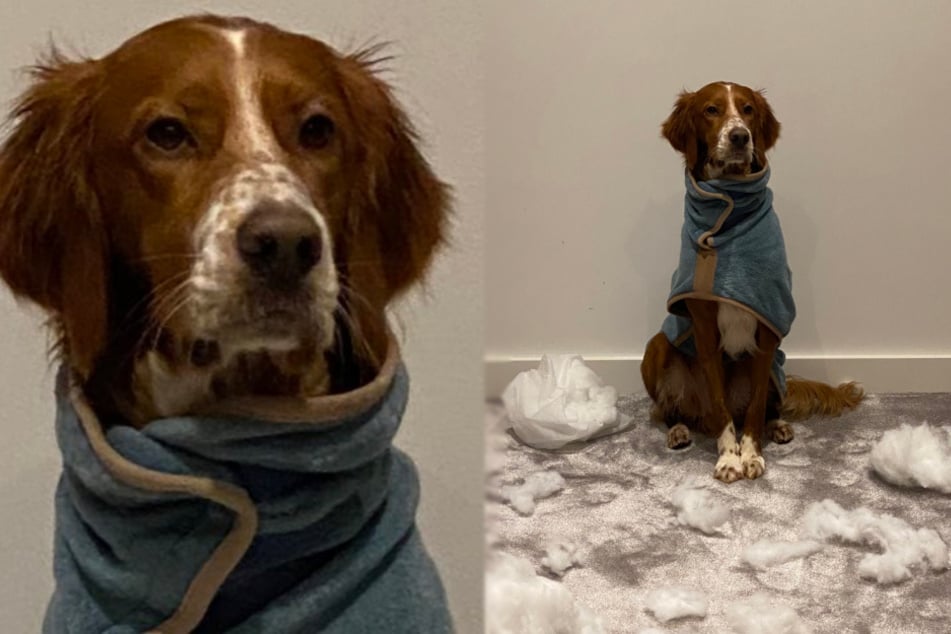 Herbert didn't care to give a response. Instead, he put on a poker face and did his best impression of an innocent pup.
"He's sitting there as if nothing happened, ignoring the devastation around him," Videcette joked on Twitter.
"I was in a Zoom meeting and Herbert obviously got bored – despite having been out for a walk earlier - and destroyed one of the cushions from the window seat," the investigator turned crime writer later explained to Metro.
"I don't have any other pets so it has to have been him, though I'm not sure that would stand up in a courtroom," he continued.
Meanwhile, Twitter users had a lot of fun with the post, and many took on the role of the defense: "He was making sure this suspicious looking cushion was thoroughly investigated before you got back. He saved your life, give him a nice reward!" one joked.
"I think you left a window open and all that fluffy white stuff blew in," another user objected.
But one thing's for sure: Herbert knows how to keep his cool under the pressure of an interrogation.
Cover photo: Twitter/Screenshot/@DavidVidecette