Footage shows man's heart-warming reunion with paramedic pooch who saved his life
Saddle Brook, New Jersey - German shepherd Sadie and 59-year-old Brian Myers cannot live without each other: quite literally, as the two saved each other's lives. A tear-jerking video now captured the fur-ever friends' reunion.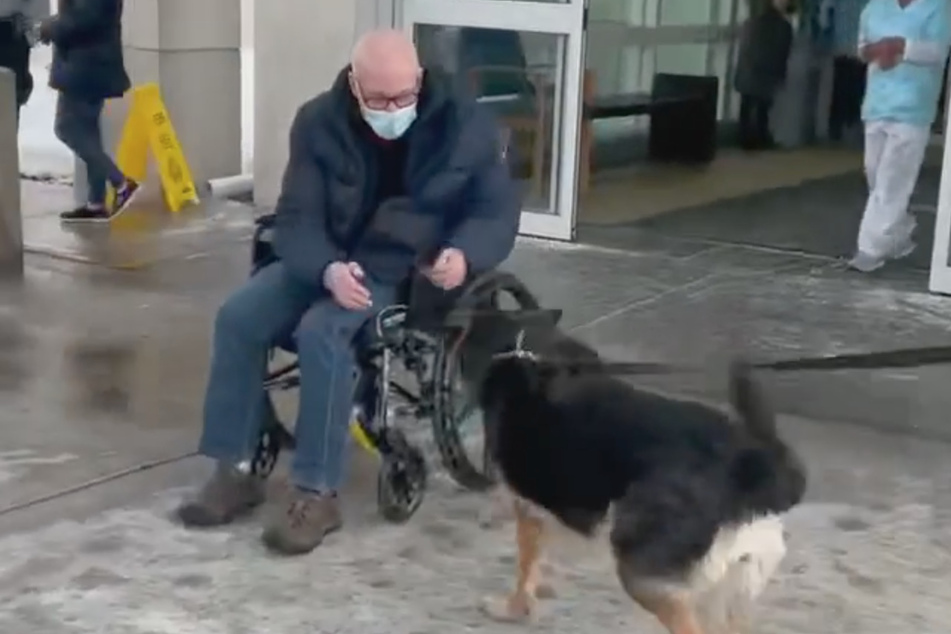 If his dog Sadie hadn't been there when Myers collapsed in the middle of the night after suffering a stroke on January 19, the situation could have ended much worse than it did.
But his loyal pup Sadie didn't leave his side when he was on the floor, licking his face so he would stay awake and dragging him to his cellphone, Ramapo-Bergen Animal Refuge wrote on Facebook.
Myers gave Sadie a second chance at life after her former owner gave her to the shelter. Little did he know, she would later repay the favor.
While Myers was recovering at a rehab facility in Saddle Brook, New Jersey, the two inseparables video-called each other every night.
But on Tuesday, the best friends could finally reunite. A heart-warming video captured the emotional moment, when Sadie jumped into Myers' lap as he exited the facility.
The four-legged friend was so excited he licked his owner's face to the point where his mask fell of his face!

"Warning: A little happy crying is possible!" The animal rescuers wrote next to the Facebook footage, which indeed had plenty of users in tears.
"I love how she is so bonded with him. I am literally crying right now," one user commented.
He saved her. Then she saved him.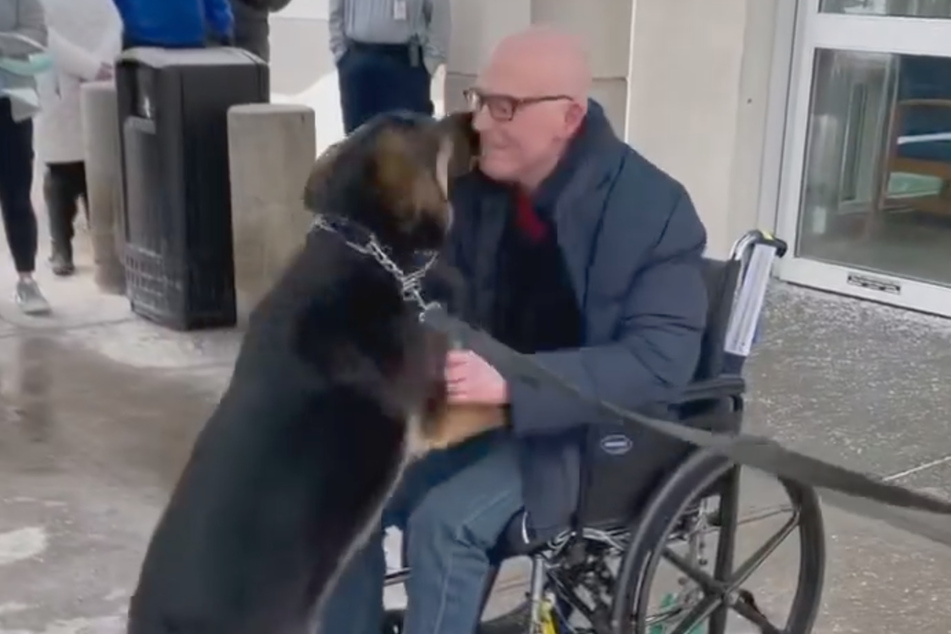 Thanks to Sadie's heroic intervention, Myers is expected to recover from the stroke. As reported by NBC New York, he said he hoped his moving story of Sadie would encourage more people to adopt lonely animals from shelters.
"There are many other dogs there waiting to be somebody's hero," he said.
Ramapo-Bergen Animal Refuge have since asked for donations to cover Sadie's future medical needs, because his recovering owner's biggest concern is reportedly being able to care for Sadie.
Sadie will also be honored with a Heroic Dog Award from PETA.
Cover photo: Ramapo-Bergen Animal Refuge/Screenshot/Facebook