A Golden Retriever and Rottweiler dog mix makes the cutest "Rottriever" breed!
Normandy, France - What happens when you mix two dog breeds such as a Golden Retriever and a Rottweiler? Does it make a self-confident pup like the Rottweiler or gentle one like the Golden Retriever? The so-called "Golden Rottie" or "Rottriever" is a mixed breed dog you'll have to see to believe!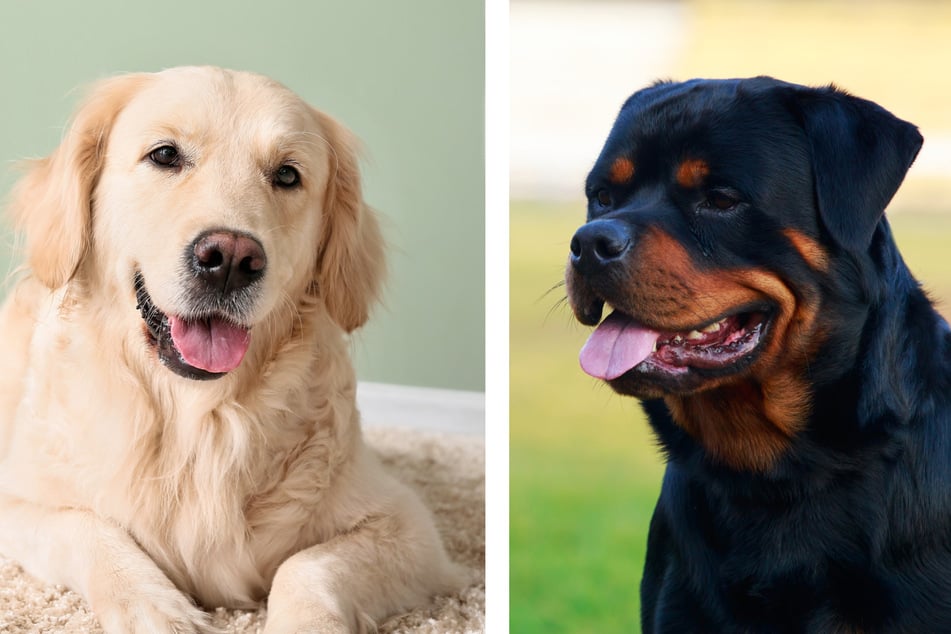 If you can't decide which of these dogs you would prefer, you could try a mixture of both animals.
Those who have certain look in mind should examine the Golden Rottie carefully, because the designer dogs can look quite different.
In some cases, the Rottweiler breed tends to prevail in terms of coat and appearance, as is the case for a dog named Thor. The Rottriever from Normandy not only has the short shiny coat of the Rottweiler, but also the typical light spots. From first glance, you can hardly even see a trace of Golden Retriever in him.
Ebba from Scandinavia looks completely different. Although the Golden Rottie also has a very smooth coat, it is pitch black. The shape of her face also resembles that of a Golden Retriever.
But how does a Rottriever act?
Is a Golden Rottie the perfect blend?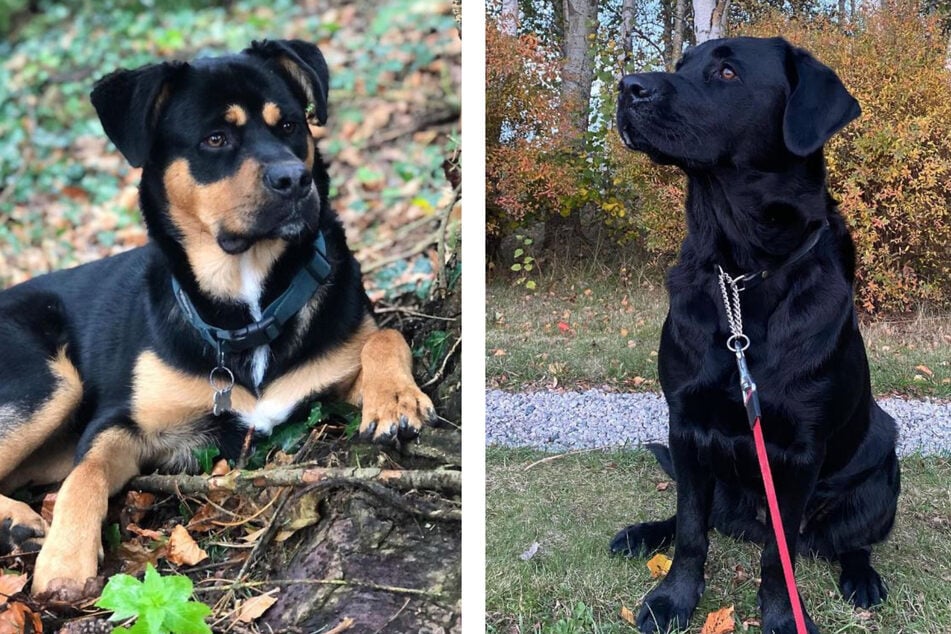 PetGuide, a website that specializes in dogs, can hardly stop raving about the Golden Rottie.
According to the site, this canine companion combines the best of the two dog breeds with the gentle, loving personality of a Golden Retriever and the self-confident, calm demeanor of a Rottweiler.
However, the Golden Rottie should be well socialized at a young age, otherwise it could turn into an aggressive doggo.
But if well-trained, the Golden Rottie has the potential to become a loyal family member who can handle children and also other pets.