Golden retriever is the perfect pillow for its baby buddy
Internet - It just doesn't get any cuter than this: a big dog and a baby nestled up in its fur.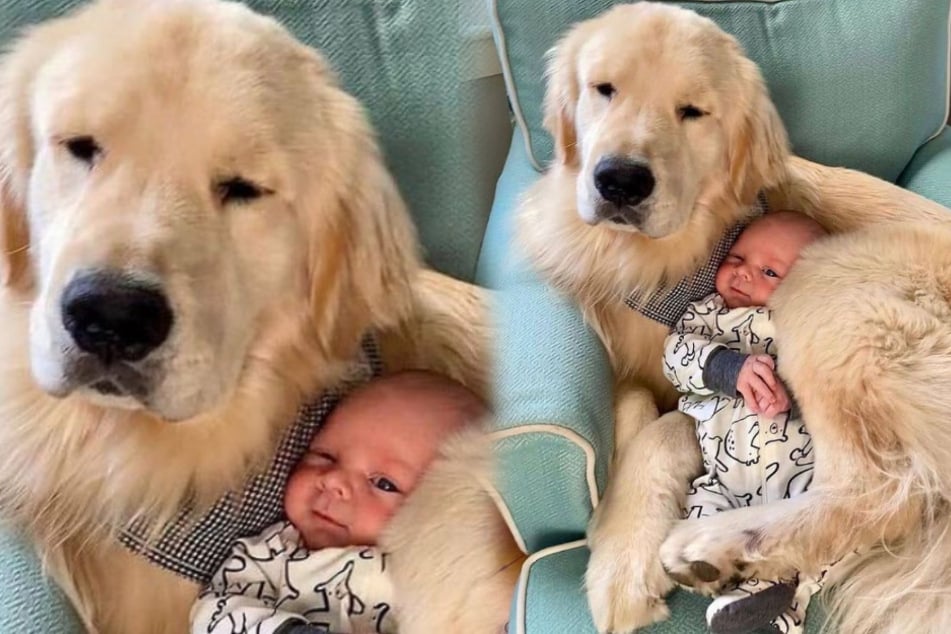 Do you like golden retrievers? Then this Instagram page is perfect for you! The golden_retrievers1 account has an endless supply of super cute pictures and videos. From adorable puppies to goofy grown up pooches, there's something for everyone.
The Instagram community loves the page, which already has 140,000 followers.
One snapshot in particular melted users' hearts. It shows a huge fuzzy golden retriever nestled up in a green arm chair.
But that's not all: there's a baby cuddled up in the dog's coat. The little one looks well protected and cared for by his canine sitter. They seem to be enjoying each other's company very much.
The description says, "Has anybody seen Teddy?"
Users were blown away by cuddle buddies and the post as over 16,000 likes. "Well this is adorable!!" wrote one. One commentor referred to the dog as a "Babysitter" and another as a "nurse." Still over users remarked on the dog's fufful fur.
If you need more buddles
Cover photo: Screenshot/Instagram/golden_retrievers1