Golden retriever knows exactly what her human needs after a long workday!
Salt Lake City, Utah - There's emotional support animals, and then there's Nala the golden retriever, a canine social media star that knows exactly what her owner needs after a long day at work!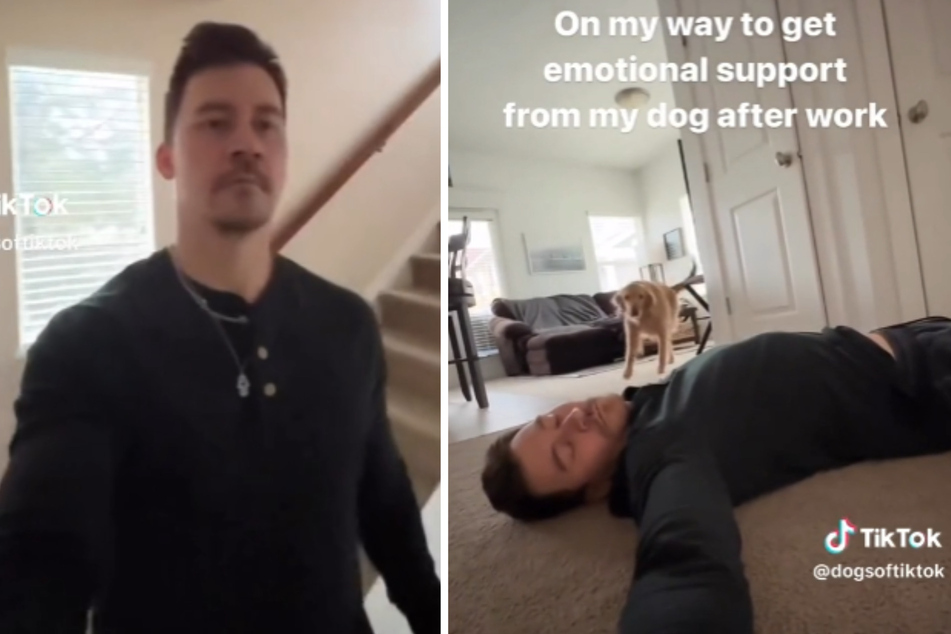 Chris Lindamood and his beloved dog are already regulars on the internet's viral carousel. From serotonin boosts on TikTok, to heartwarming Instagram pics, they've adventured their way into everyone's hearts.
One short but sweet interaction uploaded to TikTok is the perfect illustration of how the paw-some pair have managed this.
Over two millions users watched Chris filming himself coming home after work, looking for one thing and one thing only: "emotional support from my dog."
And boy, did he get exactly what he needed!
Nala the golden retriever gives the best hugs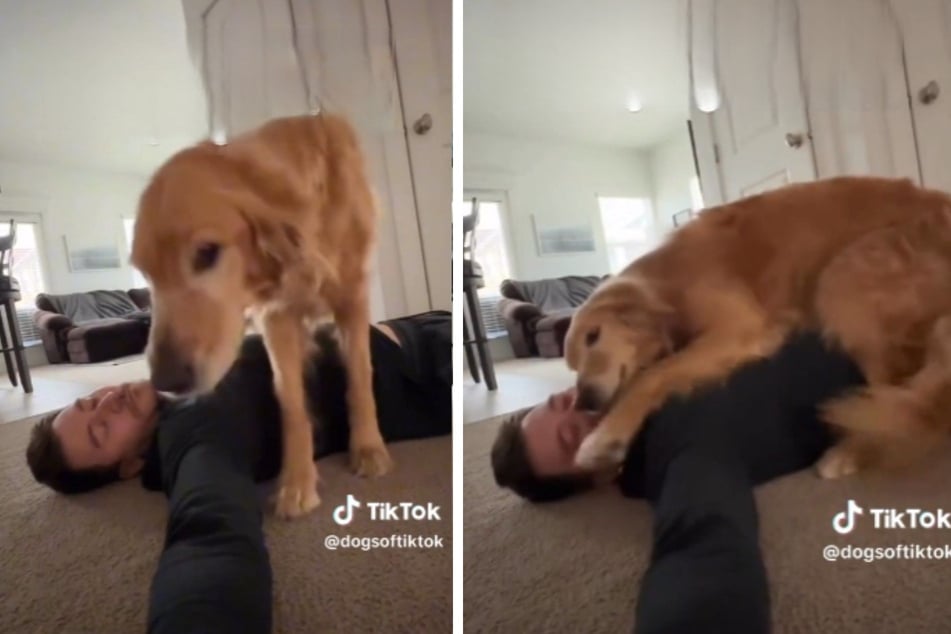 When a visibly tired Chris collapses on the floor, limbs all splayed out, there's some movement in the background.
Nala, who's just chilling on the coach, immediately springs into action and hurries over to his side.
After stretching out and giving the whole situation a good sniff, the handsome hound clambers all over her human and gives him the biggest hug you're likely to see.
And poof, there goes all that stress! The two continue to cuddle adorably, before Chris looks up at his faithful four-legged friend and asks: "You want to go for a walk?"
Judging by Nala's happy reaction, that's all she was waiting for!
Cover photo: Collage: Screenshot/TikTok/adventuringwithnala