Golden Retriever puppy thrown in the snow melts Instagram users' hearts
Chicago, Illinois - It's hard to move when you're neck deep in snow. But once this golden retriever puppy got over the shock at being thrown in, she started to frolic.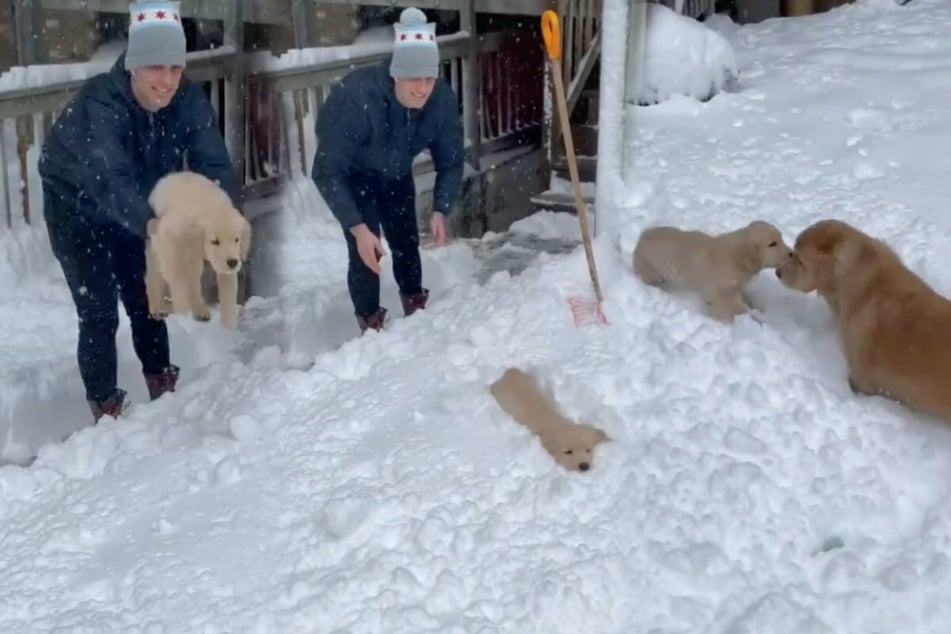 Most people would expect a little dog would run right back inside after being thrown in the snow, but in this case, they would be mistaken.
An Instagram video proves that this particular puppy loves the cold, white stuff.
In the video, Lola Bear the golden retriever went wild in the winter wonderland.
The young pup didn't seem fazed for a moment after landing in the deep snow. Then she started wagging her little tail and crawling toward her much bigger friend Lady Girl, who was eagerly waiting to play.
Their romps around the yard made Instagram followers smile. More than 7,000 users liked the video, which was shared on Lady Girl's account.
One user wrote the perfect description for the video: "A dog's reaction to snow is the purest thing."
Two Golden Retrievers frolic in the snow and everyone loves it
These goldens have lots of Instagram fans
Lady Girl and Lola Bear are best buddies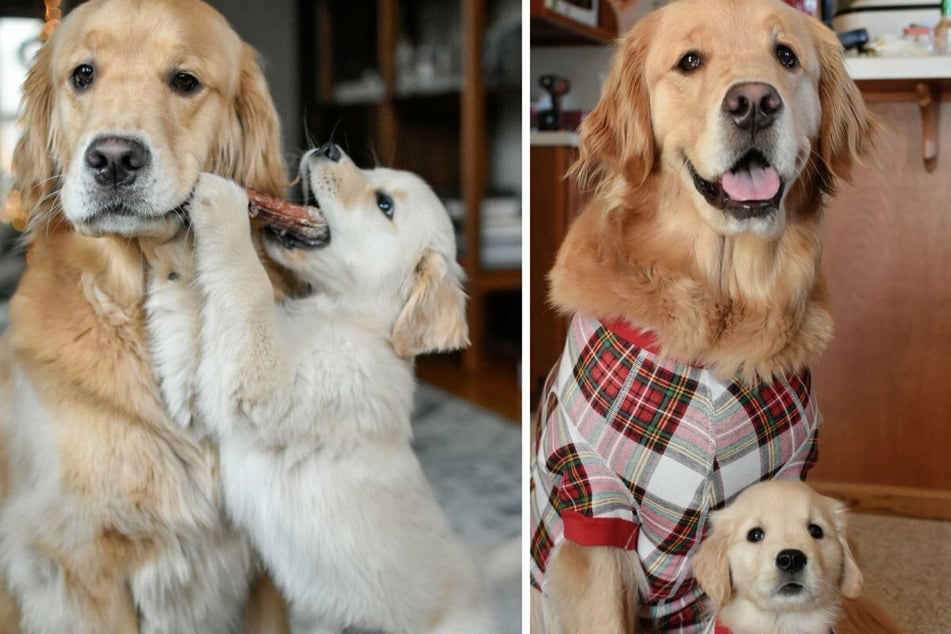 Who are these two cute dogs?
Lady Girl and Lola Bear have almost 40,000 subscribers on Instagram and have managed to captivate social media users with their cute content.
Lady Girl is just shy of three years old, while little Lola Bear was born in March 2020. The two buddies live with their owners in Chicago.
These pups' owners know how to get followers! They put their two four-legged friends in adorable costumes and share clips of the animals playing around the house.
The dogs' fans can't get enough of the two cuties and only have one demand: more videos!
Luckily, the owners are happy to comply. Followers can look forward to glimpses of the animals on an almost daily basis.
Cover photo: Collage: Instagram/ladygirl_thegolden