Golden retrievers hilariously interrupt owner's bathtime
St. Petersburg, Florida - Two adorable golden retrievers named Xena and Finn are up to no good, as these dogs can't resist interrupting their owner's relaxing bath with their favorite game!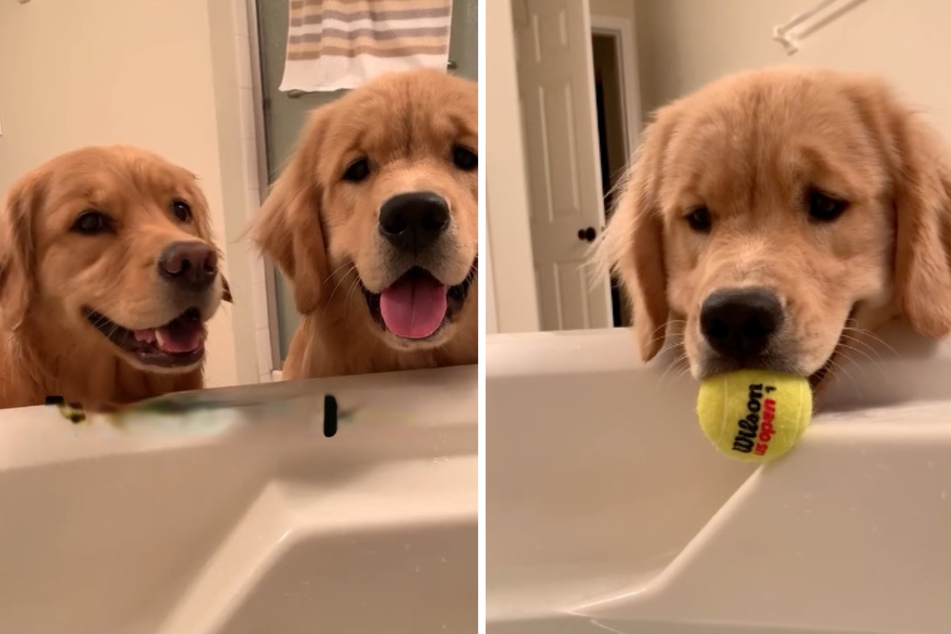 For many people, taking a bath after a hard day is their idea of fun, as it is for Xena and Finn's owner. The only problem is her two pups have a completely different idea of fun in mind!
For the two furry friends, the bathtub presents an opportunity to play an exciting game - throwing random objects into the water and waiting to see what their owner does with them.

The viral video shows the dynamic duo running into the bathroom, throwing in a ball, some toys, and even a sock.
The pups also try licking up the bath water, with Xena and Finn always keeping an eye on their owner and probably hoping that their game will be just as much fun for humans.
The adorable clip has already been viewed almost seven million times and earned over a million likes.
Golden retrievers want to play during their owner's bath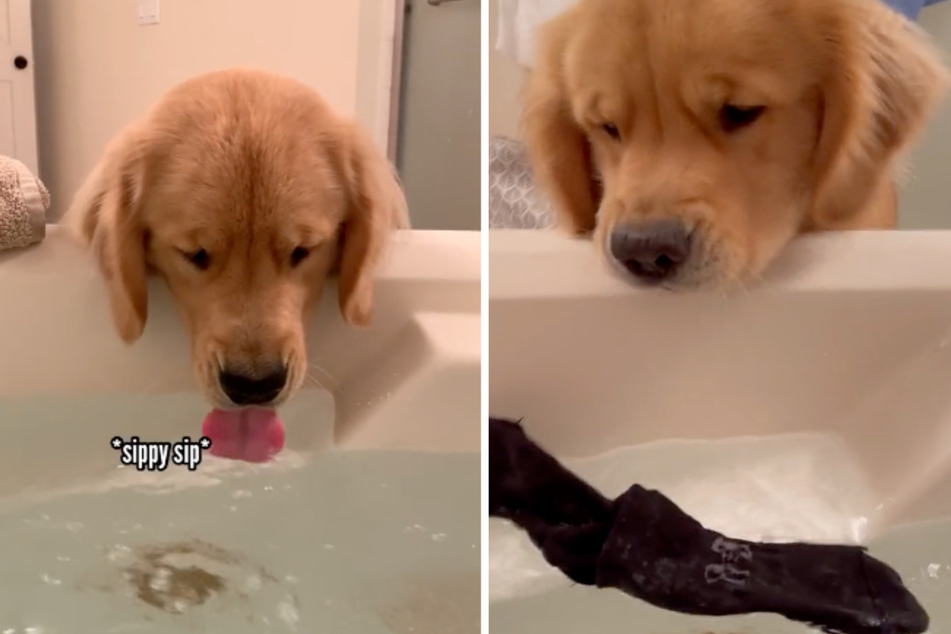 Many Goldy owners certainly may smile a bit tiredly about the amusing TikTok, which was uploaded last Sunday, as they know this struggle all too well!
After all, these popular family dogs are confirmed water rats who can't get enough of it - whether it's a puddle or the ocean!
It's no wonder, as golden retrievers were originally bred to hunt waterfowl, and their job was to retrieve ducks shot by hunters from lakes, ponds, and rivers to the shore - as undamaged as possible.
Cover photo: Collage: Screenshot/TikTok/goldengirl_xena