Healthy dog digs himself out of a deep hole after being buried alive
Ukhta, Russia - A 7-year-old German shepherd conquered death: his cruel owners gave him a fatal injection and buried him alive, but he somehow managed to dig himself out of the grave.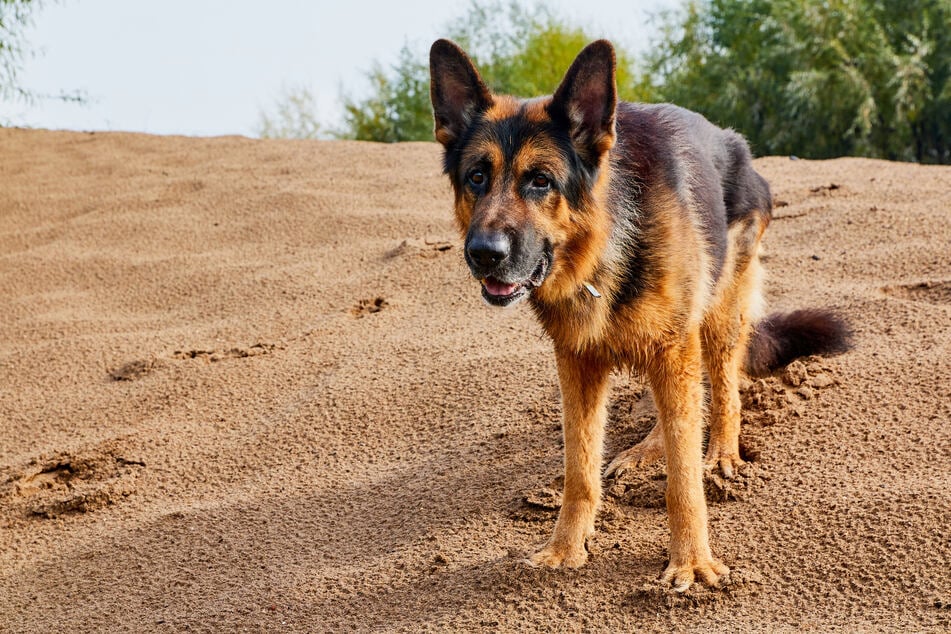 After giving the dog named Kiryusha what they intended to be a lethal injection, his owners buried him in a remote spot close to the Ukhta-Syktyvkar freeway in Russia, according to the Daily Star.
But the dog managed to dig himself out of the grave and ran to the roadside for help.
When 39-year-old Olga Lystseva drove by, she spotted the poor pooch walking through the rain. As she continued driving for nine miles, the dog lover couldn't stop thinking about the German shepherd, so she turned around to rescue him.
When she found him, poor Kiryusha was already lying wet and exhausted on the roadside. After giving him some food, she picked him up and took him on a 93-mile journey to a dog rescue service called Kind City.
Volunteers from Kind City quickly located Kiryusha's owners, but they only offered a bizarre explanation for their cruel actions.
Former owners claimed their dog needed to be put down
The unnamed couple claimed they intended to put the dog down because he was "unhealthy." The fur had been shaved off the spot on Kiryusha's paw where he had been injected with the toxic dose.
But a vet found no evidence to support their claim: the animal was apparently perfectly healthy, despite suffering from starvation.

Meanwhile, Kiryusha has been fostered by a local family who knows how to take care of the pooch.
Thanks to his own survival instinct and Olga's empathy, the German shepherd now has a loving family, a proper home, and, in the words of Kind City staff member Ekaterina Nimak, "a new life."
Cover photo: keleny/123RF