Helpless paralyzed puppy is rescued from a ditch and makes a miraculous recovery!
Romania - When a tiny tyke named Tycho was found paralyzed in a ditch, one woman saved his life and found him a loving new home.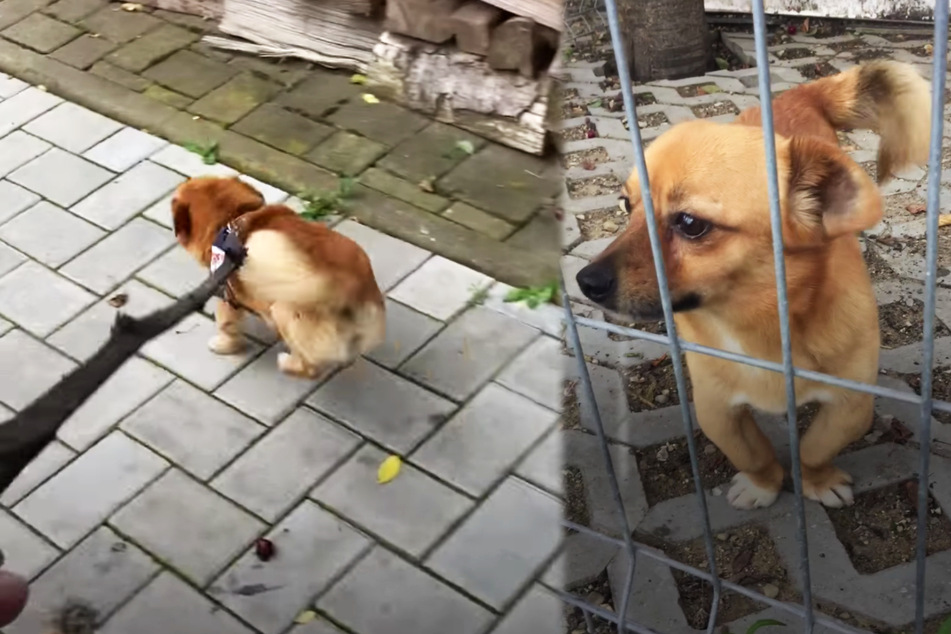 The helpless pup was unable to move and lying injured on the side of the road when he was found by a guardian angel named Solca – an animal lover and literal lifesaver.

Solca suspected the dog may have been hit by a car and rescued him from his painful plight.
She posted her discovery of Tycho on her Instagram channel and a full video of Solca's experience has since gone viral.
The video was re-posted on Facebook and has gained over 118,000 likes and thousands of comments.
Solca runs an association called Saved by the Vet which rescues animals in northeastern Romania. She said that when she came to the country in 2013, she was so overwhelmed by the amount of stray animals she encountered that she began to build fences and shelters to house them.
She now works with other Romanian rescue organizations to transport and re-home them to adoptive families in the UK.
Veterinarians told Solca that Tycho was so thin when she brought him in for examination, they suspected that he had not eaten for days. His ribs were badly protruding and he had been suffering from a herniated disc.

Poor Tycho was treated but did not improve in his first week of care. Finally, after nine days, he began to move his tail, and his little legs soon followed.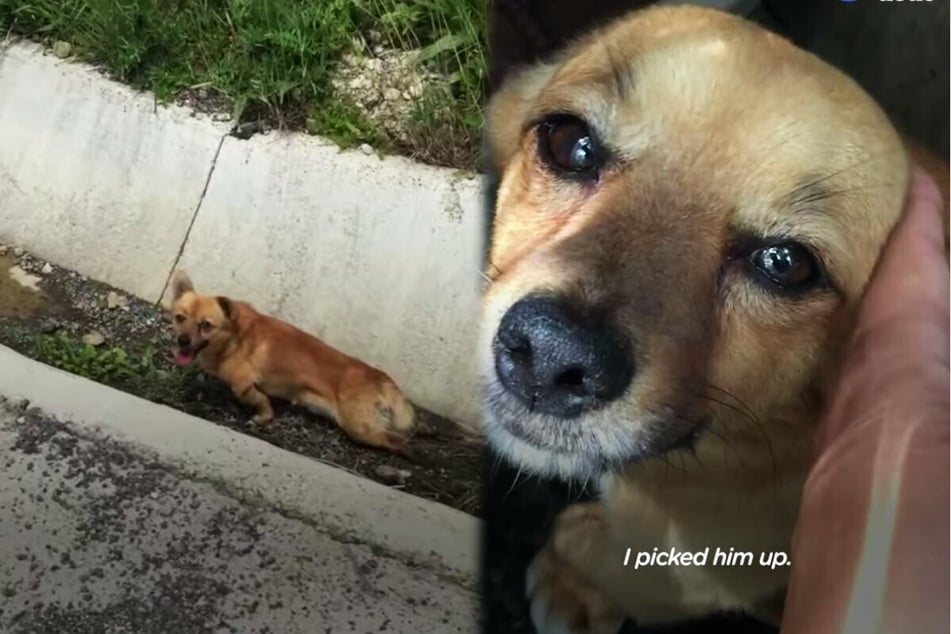 Dog Tycho gets a new home
Tycho progressed quickly and became more chipper as he played with other rescued dogs.
Solca soon found him a new home in the UK and continues her work to rescue dogs and cats in need.
After a two-day journey across Europe, Tycho's new owner gave the cute fighter a happy ending in his fur-ever home.
Cover photo: Facebook/Screenshot/The Dodo