Hero on four legs: Water-loving pup saves boy from drowning!
Onkaparinga, Australia - Max the dog became a hero when he jumped into the surf to save a little boy.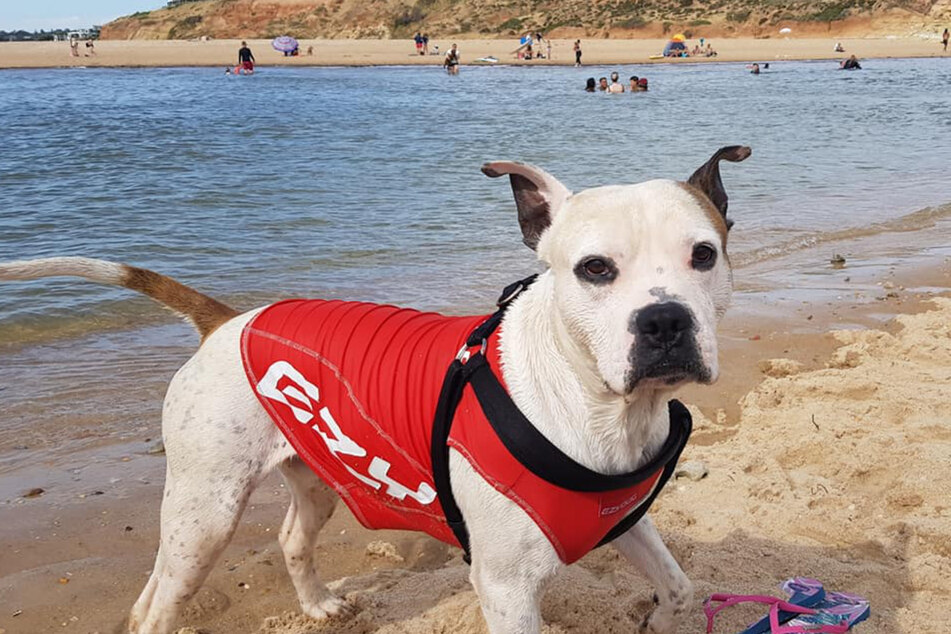 Max is a very happy pup. Since joining his family from Onkaparinga, Australia, he can't seem to get enough of cuddling with his 11-year-old brother Nev, playing with his mom, and most importantly – splashing around in the water.

It comes as no big surprise then that the little four-legged friend loves spending his summer days on the beach with his family.
"We have kayaks and he likes to swim along with us as we paddle, so we got him a life jacket so he wouldn't get too worn out," Jamie Osborn, the dog's loving mother, told The Dodo.
On a warm Australian summer day in January, Max was relaxing on the beach with Nev and his father Robert.
Then a little boy Jamie estimated to be about eleven years old got caught in a current and panicked. He couldn't seem to escape.
Fortunately, Max's father saw the boy and immediately knew what to do: he called his dog to help.
"Max was just swimming around, wearing his life jacket, having a great time when the young boy got into trouble," Osborn said. "Rob had the boy call Max over."
And then Max did exactly what he loves to do: he swam.
Max the bulldog is a real water lover!
Jamie proudly shared her beloved pet's heroic act on Facebook
It didn't take long for Max to get to the boy, who was able to grab onto the dog's life jacket. Max then pulled him out of the current and back to safety.
But that wasn't all! "One of Nev's friends also found it a bit tough, so he went back and got her, too," Osborn proudly wrote on Facebook.
Max's family agrees: their darling dog is a real hero!
Cover photo: Facebook/Screenshot/Jamie Osborn