Hong Kong husky conquers thousands of hearts on Instagram
Hong Kong - Sometimes, all you need to get out of a bad mood is something to make you smile. That's exactly what Honam the husky specializes in! She is an internet sensation sure to warm hearts with her picture-perfect poses.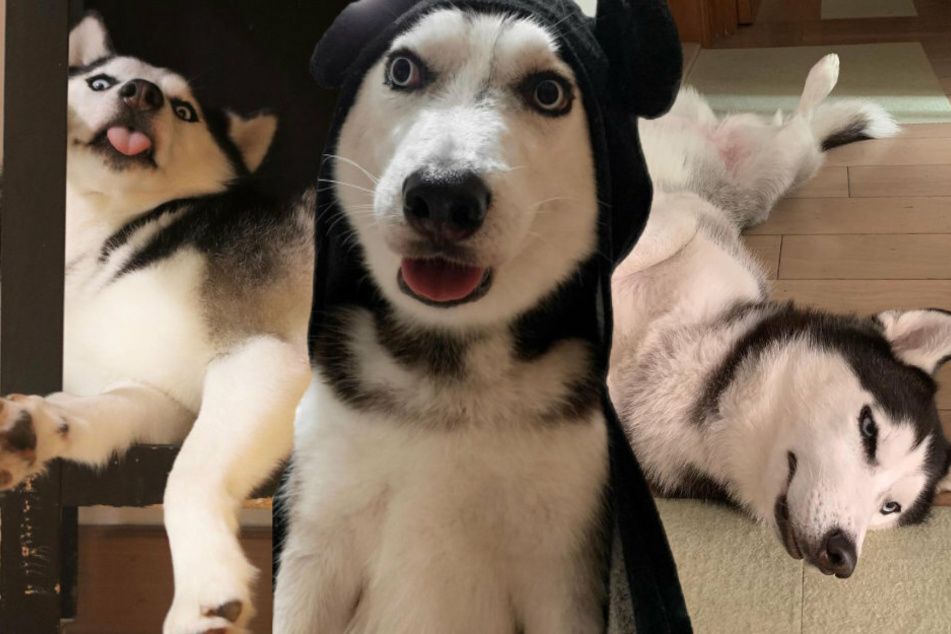 How did people get out of a funk before we had an almost endless supply of hilarious animal pictures online to cheer us up? Who knows.
Honam the husky is a real Instagram star. The dog has almost 50,000 followers and is simply an all-round entertainer.
After just one look into her crystal blue eyes, you'll know why. Honam is cute, playful, and really knows how to pose for the camera. This dog has got one heck of a personality!
Her owners post adorable pictures of the husky on their Instagram account honam.thehusky. The account boasts over 1,700 pictures and videos.
There are photos of the dog in almost every possible situation: hiking in the forest, rolling around on the couch, taking a taxi, and playing with friends.
Even though Honam lives in Hong Kong, her owners post in English, so lots of people around the world can read the cute descriptions that go along with the adorable photos.
One look at this face will make you smile
The owners love their Husky Honam
One scroll through this blue-eyed sensation's posts is usually enough to turn any frown upside down!
Cover photo: Instagram/Bildmontage/honam.thehusky