Jumping for joy: little dog discovers a trampoline and his life is changed forever!
Cheratte, Belgium- This is what true joy looks like!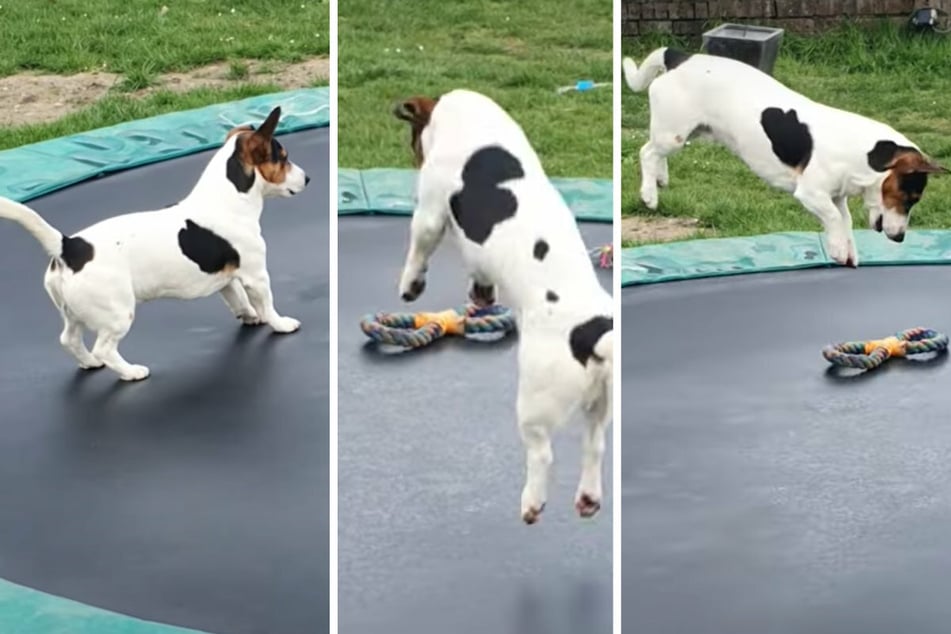 Sometimes it's the little things in life that make you happy. This dog named Oscar hails from the Belgian town of Cheratte, and he can tell you a thing or two about happiness.
When his owner installed a trampoline in the backyard, Oscar discovered his new passion.
In a 19-second video posted on YouTube, Oscar can be seen getting used to jumping on the in-ground trampoline, and it's absolutely adorable to watch!
While he seems hesitant in the first second, he quickly warms up and can't get enough of the trampoline from then on.
He's definitely got the hang of it too! Barking and yelping with excitement, he enjoys every second of his new-found hobby.
And Oscar's joy quickly proves contagious! The video ends when another black dog rushes to join in the bouncy fun.
Oscar falls in love with the trampoline
Cover photo: Bildmontage: YouTube/ViralHog