Mexican man dies in gruesome dog attack
Durango, Mexico - In broad daylight, a 32-year-old man from Mexico was attacked and mauled to death by a pack of six dogs .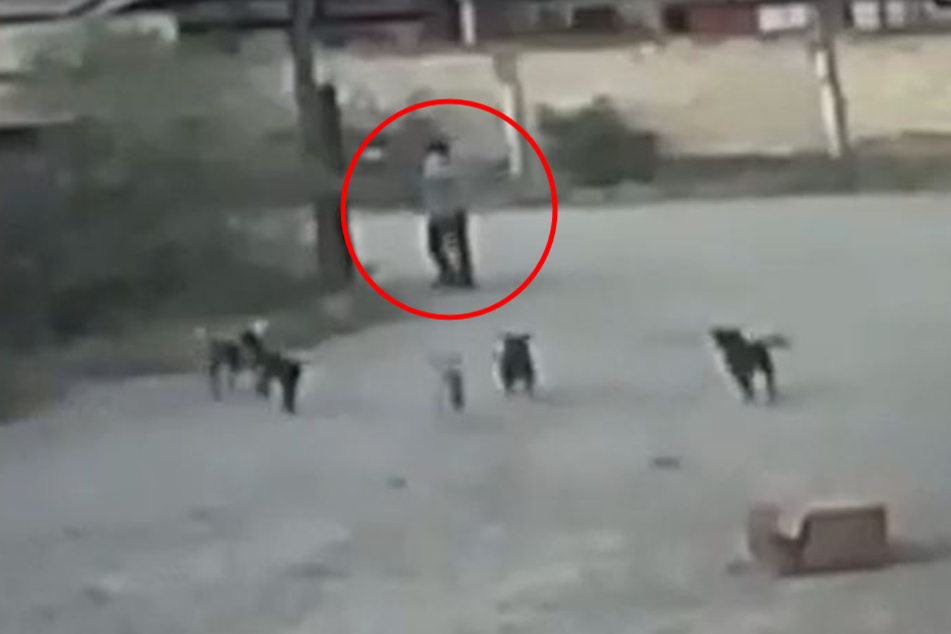 The grisly incident unfolded in the Mexican city of Durango on August 31. But a video of the attack only recently started doing rounds, according to The Sun.

The security camera footage Jaime Rico Munoz picking up rocks and throwing them at five barking dogs in an attempt to defend himself. 
But his desperate actions only make the angry strays even more aggressive. The dogs corner him and keep getting closer, until they can bring Munoz down.
A sixth dog then enters the scene and joins the attack. Munoz manages to get back up a couple of times, before another man comes to his aid and puts his own life in danger.
All six dogs are to be put down
The second man pummels the dogs with rocks, who gradually let go of their victim. But one of the animals turns its attention to the rescuer and bites him too.
While that injury turned out to be harmless, the initial victim wasn't so lucky. By the time police arrived at the scene, the dogs had disappeared and Munoz was already dying.
Red Cross paramedics tried everything in their power, but he passed away. Authorities stated that all the dogs involved in the attack would be captured and put down.

Hopefully, that will happen before they have a chance to harm anyone else. 
Cover photo: YouTube/Screenshot/La Dos