Missing dog found 450 miles from home after two years!
Pensacola, Flordia - When Jasmine Noffsinger and her sister stopped to help a skinny dog they found wandering along the road, they had no idea it would lead to a tearful reunion two years in the making!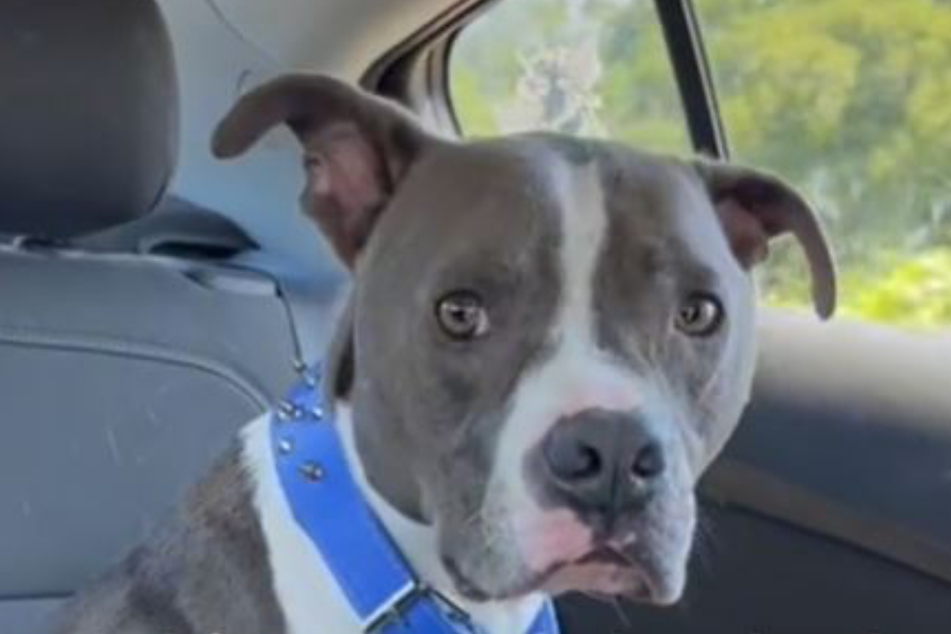 Noffsinger told The Dodo she and her sis were going to get coffee when they saw an "extremely emaciated" dog near the road in Pensacola, Florida.
"I could see all of his ribs and all of his spine," she recalled.
The sisters pulled into a nearby parking lot and to see if they could catch the pooch.
"I got out of the car, and he came running at full speed at me, wagging his whole body," Jasmine said. "It was the cutest thing ever."
The poo thing was anything but shy and happily jumped in their car. They immediately took him to the vet to check for a microchip, which unfortunately wasn't working.
But Jasmine had no intention on giving up, and her persistence led to a very happy ending!
This missing dog had wandered a very long way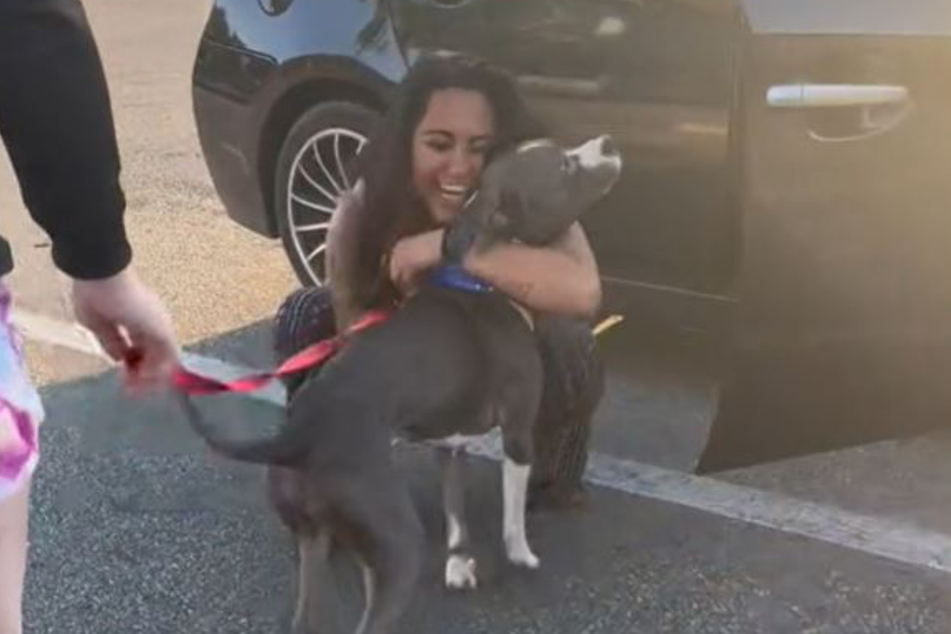 Jasmine was able to get the dog's owner's information by reaching out to the microchip company. The cute gray pit bull was named Hamm and belonged to Patricia DeWit.
Hamm's savior then reached out to his human.
"When I told her I had [Hamm], she started hysterically crying and was in shock and did not believe I had him," Jasmine said.
It turns out Patricia's disbelief was more than understanding: "She then told me he had been missing since February 2021, and when I asked her where she lived, she said Dade City, which is 450 miles from me in Pensacola."
The women decided to meet halfway in Tallahassee, Florida. A TikTok clip shows the emotional moment Hamm was reunited with his long-lost family.
Not least of all, the story also underscores the importance of microchipping your pets!
Cover photo: screenshot/TikTok/jasminenoffsinger