Newfoundland dogs have TikTok buzzing with their adorable morning greeting
Indianapolis, Indiana - Adorable Newfoundland dogs Cocoa and Ollie have taken TikTok by storm with the hilarious way they greet their owner each morning.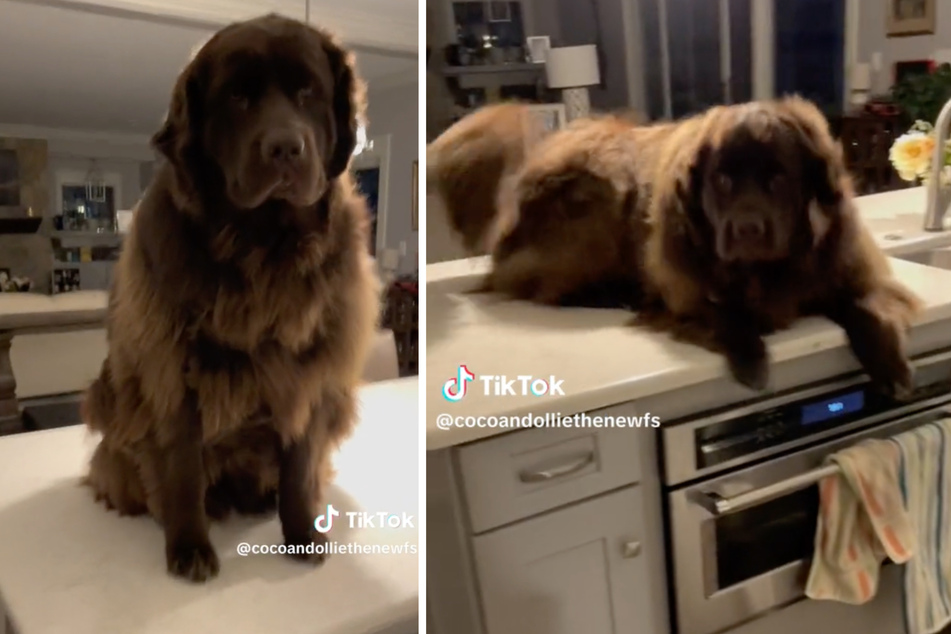 In one adorable video, the four-legged friends patiently await their owner's return.
When she enters the kitchen and turns the light on, Cocoa comes into view, naturally lying across the kitchen counter.
With her tail wagging, she quickly greets her beloved owner with excitement.

Ollie, of course, was not far away. Wagging his tail and howling with joy, he also came running and let his owner pet him first.
Cocoa, meanwhile, sat down first, looked a bit dazed, howled, and then climbed down quite elegantly over a chair.
Much to their delight, their owner then took two of them for a well-deserved walk.
"Just a normal morning greeting from Cocoa," the video's caption said. "She had a lot to say because she was extra hungry this morning."
The TikTok, which was posted on Thursday, has already been viewed nearly a million times.
"Gentle giants" Coco and Ollie regularly climb the furniture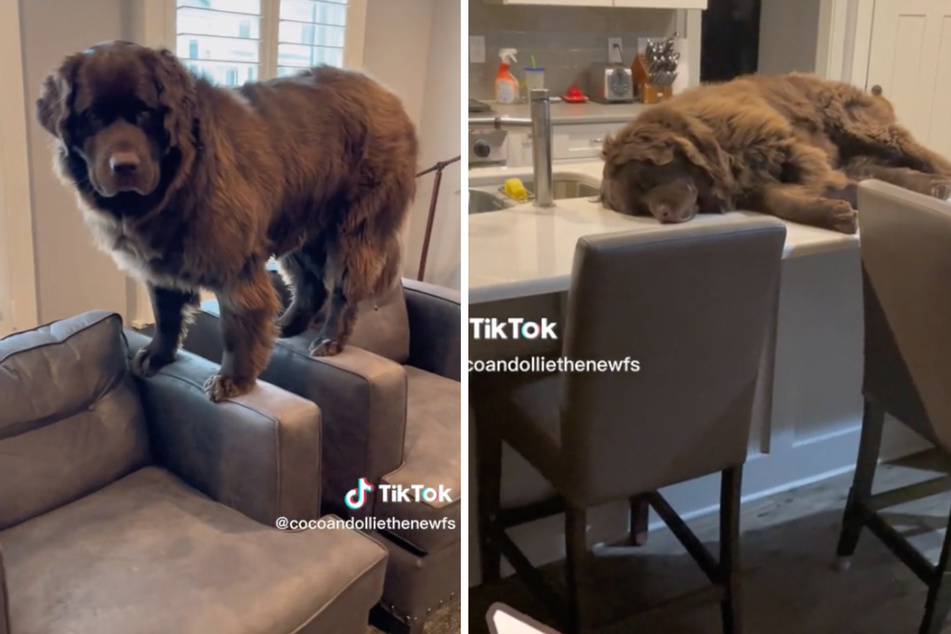 Despite her considerable size, Coco loves to climb on furniture. In another TikTok clip, the Newfoundland lady can be seen making herself quite comfortable on a chair.
Sometimes the cuddly dog even gets cozy on the dining table, often taking a nap and even snoring peacefully.
Newfoundlands are one of the largest breeds of dogs. Males can weigh up to 180 pounds, with a shoulder height of up to 28 inches. Females are typically somewhat smaller.
Originally bred as working dogs, these dogs are becoming increasingly popular as family or therapy pets.
Newfoundlanders are often called "gentle giants" by lovers of the breed.
Cover photo: Collage: Screenshot/TikTok/cocoandolliethenewfs