Owners are afraid to let golden retriever meet cat: what happens then shocks them
San Diego, California - Payton Wink and her boyfriend were faced with a dilemma after her partner found rescued a baby cat. Because the California couple recently became owners of Harlow, a golden retriever dog, they were fearful that the six-month-old pup might be too rough with the kitten. But what happened when they introduced the two shocked the couple.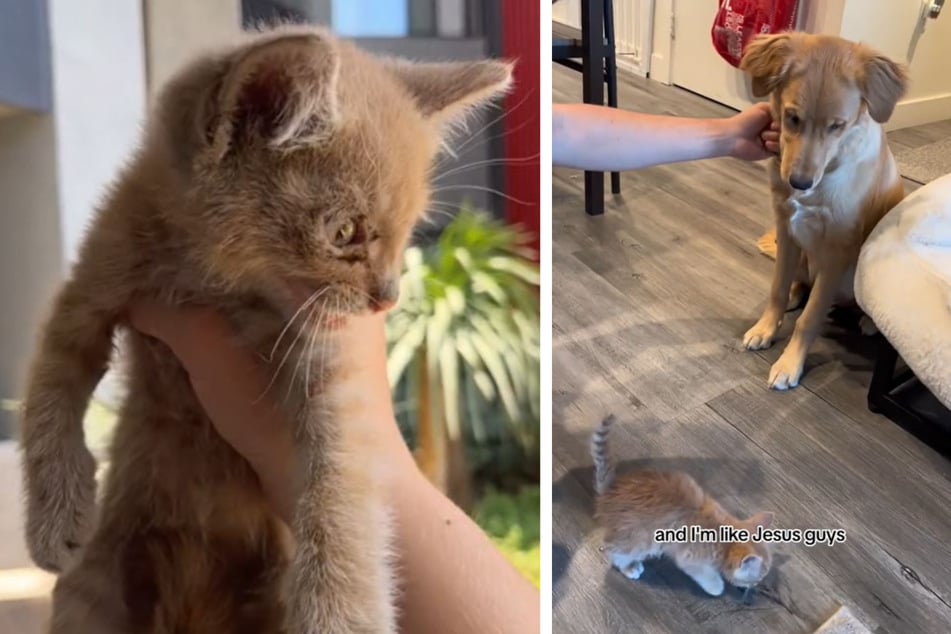 Payton Wink, who found the kitten while out for a walk on May 23, now spoke to Newsweek about the dramatic period of getting to know the mismatched animals.

"Harlow has a lot of energy, and we were worried she'd be too rough with the kitten. When we finally let her meet it, we were shocked at how her temperament changed immediately" the young woman told the outlet.
According to the report, everything happened in a flash: "She went from this crazy, rambunctious puppy, to being totally gentle and docile around the kitten."
In turn, the little ball of fur immediately accepted Harlow as its mother because the doggo was "always purring around her, snuggling her, and even tried to nurse from her," according to Wink. "Harlow loved to hold him, groom him and carry him round the house."
TikTok video with the sweet and cuddly animals goes viral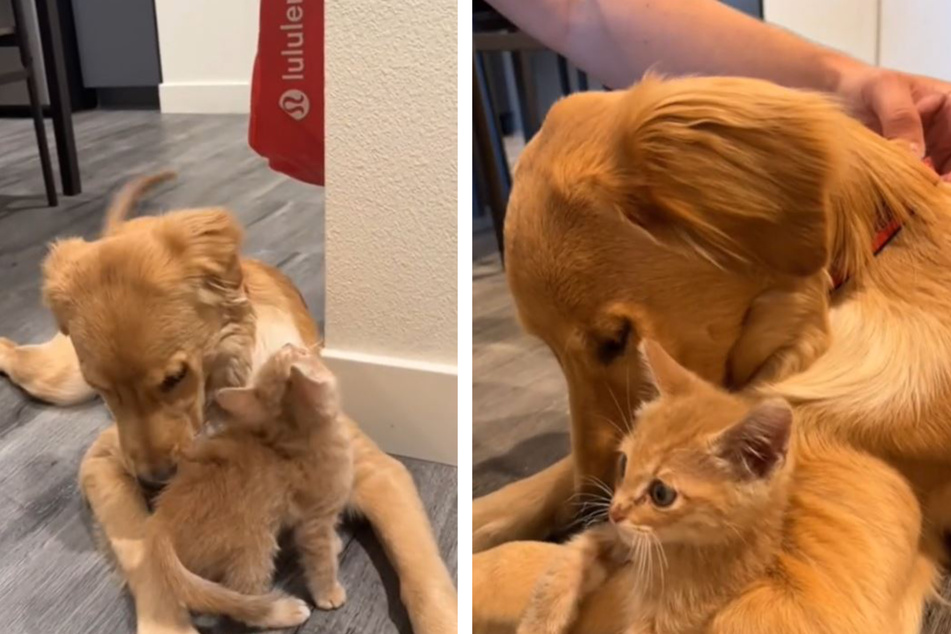 A few days ago, the animals' proud owner posted a video of the sweet dog-and-cat pals on TikTok, and the clip immediately melted hearts!
The clip has generated 7.4 million views so far, and 1.5 million TikTok users have liked the video.
But the video also made way for another success story: "What we're most thankful for is that social media allowed us to find the kitten an amazing home," Wink said.
The cat has been named Simba, and has been adopted by a fur-ever family in San Diego.
Cover photo: Collage: TikTok/Screenshot/harlowgoldengirl