Pitskys are energetic, colorful crosses of their husky and pitbull parents
Arizona - The mix between a husky and pitbull creates a crossbreed doggo called a pitsky. While the looks of this breed may vary, most have almost boundless energy and smarts.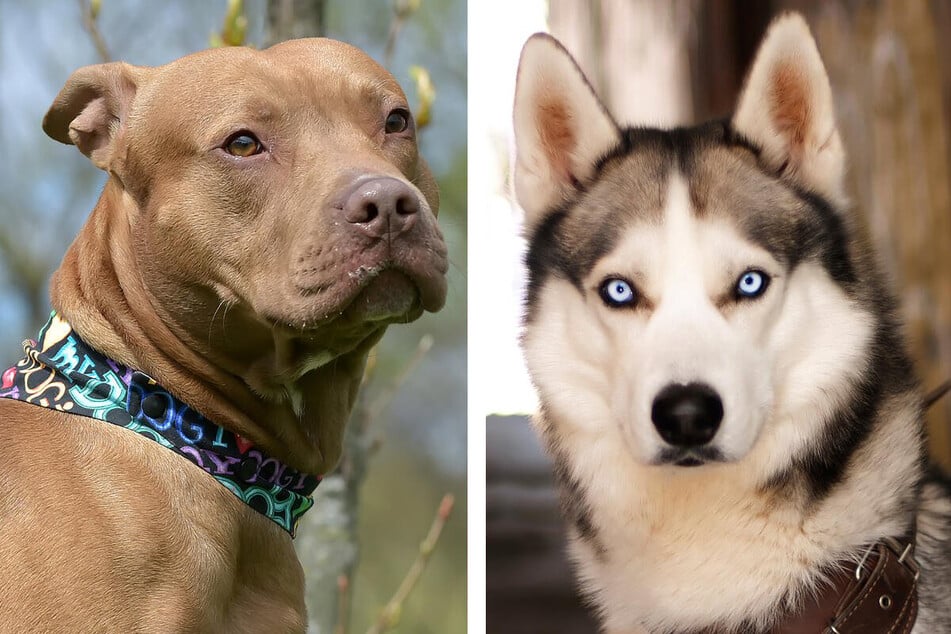 Pitbulls, or American pit bull terriers, like American huskies, are known and loved for their strong sense of loyalty, vibrant energy, and intelligence.
A crossbreed of these two beautiful, bold beasts is always full of surprises, but that's especially true when it comes to their looks.
The dogs can range from big to small and weigh anywhere from 30 to 80 pounds when they're all grown up.
It's not just their adult size that's hard to guess. Their colors and coat length aren't something you should bet on either.
Just search the hashtag #pitsky to see the amazing variety that exists. Two adorable examples of pitsky dogs are Rocco and Willow, both of whom have over a thousand followers on Instagram.
Rocco is a male pitsky in Greece. He looks more like a husky than a pitbull with his steely blue eyes, pointed snout, and ears. Willow, a female pitsky in Arizona, also has husky-like pointy ears, but her snout and coloring are a lot more reminiscent of her American terrier heritage.
It's clear from these pooches' Instagrams that they are super energetic dogs.
Husky Pitbull mixes are known for their smarts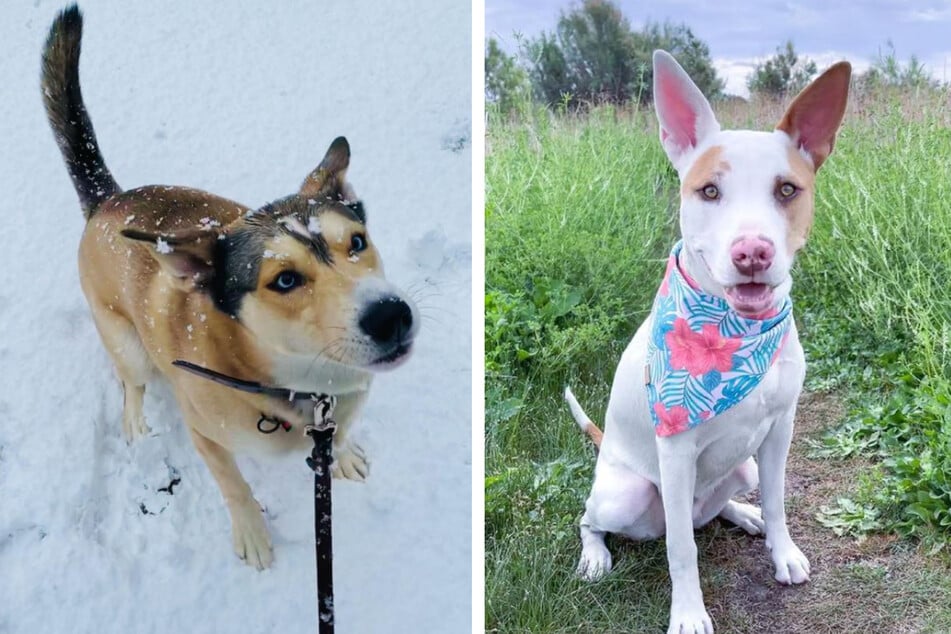 Willow and Rocco clearly love to move. Their pics almost always feature them on walks or hikes!
As Petguide.com points out, pitsky dogs need a lot of attention and movement to be happy.
These dogs also love to be part of the pack, and Willow's Instagram shows this breed can get along with other animals, even cats.
Pitskys hate to be alone, so anyone looking to adopt this wild breed should be ready to take their pet everywhere.
Like their husky and pitbull parents, these medium-to-large-sized dogs can be a lot of animal to handle. That's why Petguide.com doesn't recommend this crossbreed for people who don't have a lot of time for training. Pitskys can be stubborn and destructive if they don't have enough stimulation or discipline.
Nevertheless, this breed is as fiercely loyal as it is super cute. For an experienced dog owner who loves a challenge, a pitsky might be just the right choice.
Cover photo: Collage: 123RF/evdoha/123RF/denisovd