Puppy is rescued from a sticky situation
Malta - A man stumbled across a terrible sight when he found a puppy half covered in tar and crying for help, clearly in agony.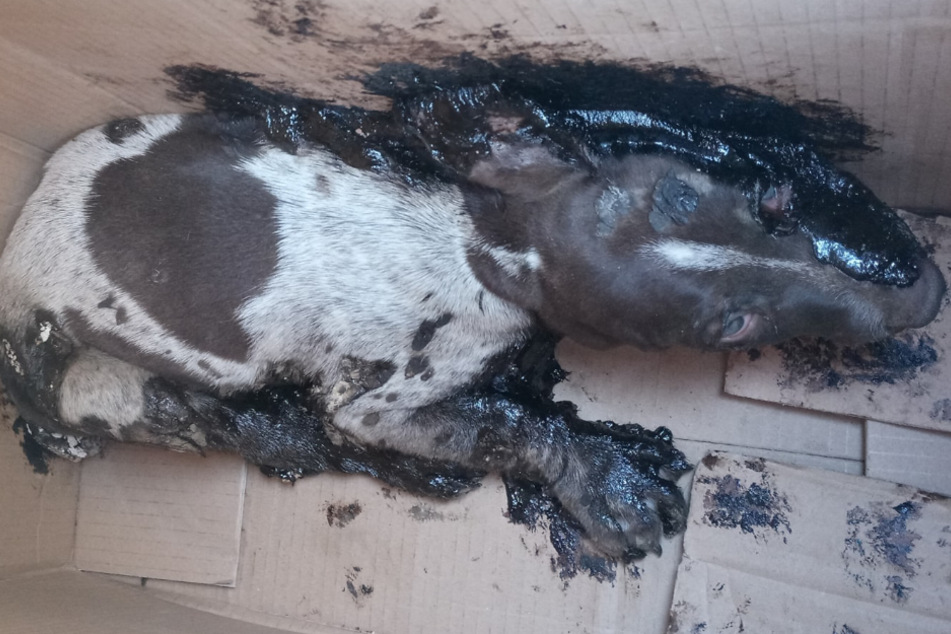 The poor thing lay whimpering in the still soft sticky tar and could not free itself from the terrible mess, the Times of Malta reported. Fortunately, the man managed to pull the puppy out of the toxic stuff and took him to a local organization, the Association for Abandoned Animals.
There, employees were horrified and immediately took the eight-week-old pooch to a vet. The team told the story in a Facebook post:
"Our hearts are sick, non stop cases of dogs suffering every day. A man brought over a puppy he found stuck in tar. The cries of the puppy are still in our ears. We rushed him to the vet as half his body is covered and the tar was even getting harder by the time we took to drive to the vet."
The animal welfare activists promised to post updates as soon as they had any new information and soon uploaded some pictures of the rescued dog.
Association asks for donations to support their work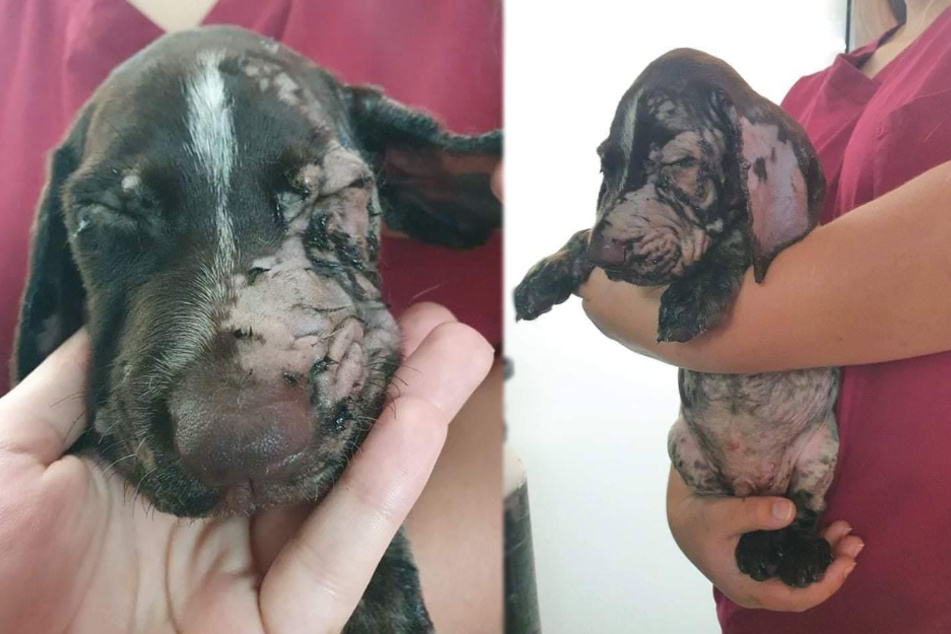 The brave whelp survived the ordeal, but he did lose a lot of his fur. He's back at the association now and doing well. He even has a name:
"... We are going to name him Mickey, baby Mickey. This night and maybe even for the few coming days he is going to stay at the clinic so for sure he will survive and continue to improve. He suffered enough, no more pain for you Mickey," the animal welfare activists said.
The association also thanked the animal clinic, which waived part of baby Mickey's treatment fees. It made an appeal for donations that can help them care for the little dog and other abandoned animals at the sanctuary.
In the meantime, everyone's got their fingers crossed for Mickey as he continues his recovery.
Cover photo: Facebook/Screenshot/Association for Abandoned Animals