Puppy with birth defect is sad after being stood up by his new owner
West Chester, Ohio - All bulldog Jack wants is a loving family. Is that too much to ask for?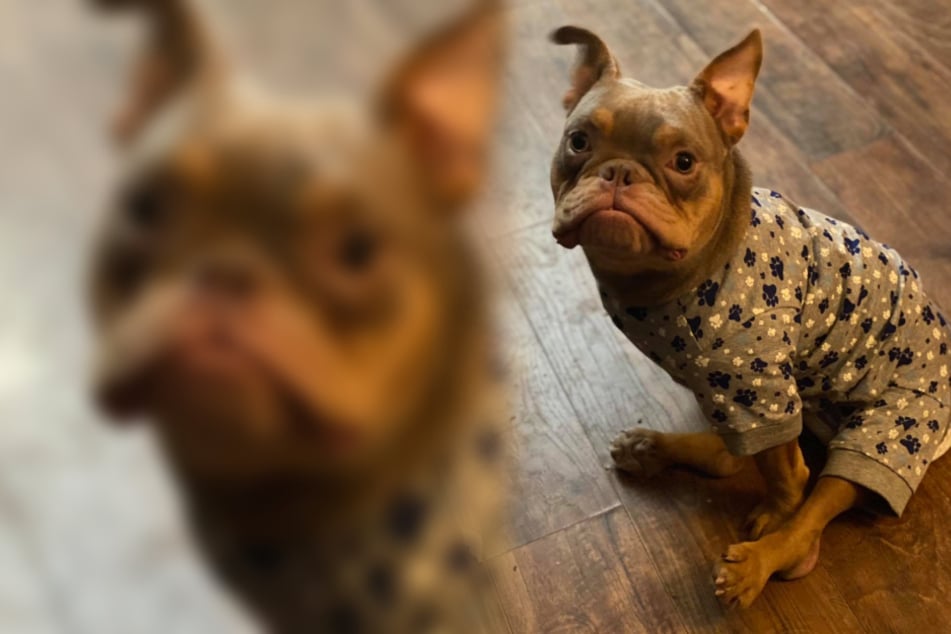 The little puppy suffers from spina bifida, a birth defect that occurs when the spine and spinal cord don't form properly.
This causes the dog, who is only nine months old, to have trouble walking properly – despite all his previous surgeries.
But still, the animal shelter Peaches Bully Rescue didn't give up on finding Jack his perfect forever home.
And on January the time had finally come! Or so they thought...
Jack was supposed to meet his new owner. The little puppy had just taken a bath, put on his fancy harness, as well as a fresh diaper, and was excited about starting a new chapter of his life.
But the plan ended in heartbreak after the potential owner failed show up, as the shelter later shared on Facebook.
"Jack was very sad when his meet and greet person was a no show, no call," the post reads.
All the effort for nothing. To help him get over this bad experience, he was at least given a new toy by the caretakers.
Animal shelter disappointed by potential owner
"Respect that we are all volunteers and just trying to give this guy his best chance. Not showing up or calling is bad form," Peaches Bully Rescue continued to write.
The Facebook post quickly went viral, with over 10,000 likes and attention poring in from all over the world. By now, Jack and the other dogs from the shelter have received numerous financial donations as well as packages.
"Jack and our team are so touched by the immense support and networking that this community has done", the shelter wrote.
Hopefully soon a new family will be found for the young dog."Your family will come sweet boy and when they do, they will be perfect," the Peaches Bully Rescue wrote.
Cover photo: Screenshot/Facebook/Peaches Bully Rescue