Rescue dog chooses love and melts TikTok users' hearts
Minnesota - A TikTok clip showing the moment a traumatized rescue dog climbs into his foster mom's lap has millions saying "Aw" and celebrating his progress. This poor pooch has recovered enough to choose love!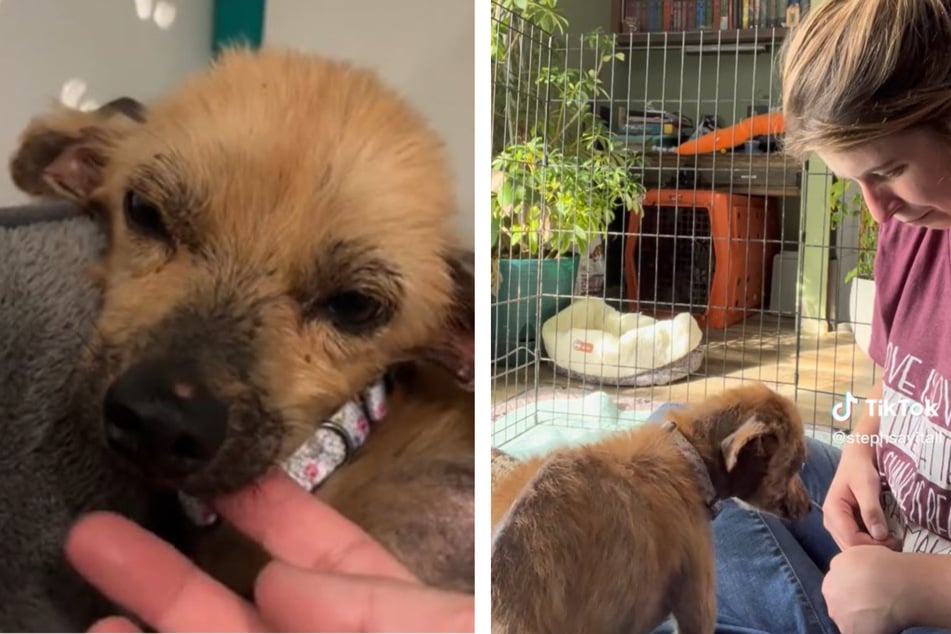 Foster mom Stephanie Easley (31) of Minnesota suspected her rescue dog was severely traumatized. He wanted to be pet and held, but was scared and often trembling.
The two-year-old dog's name is Beam, and Stephanie knew recovery would be a process for him.
Beam was one of 23 dogs rescued from horrible conditions in Tijuana, Mexico. Stephanie was fostering three of the pups, but Beam was having the hardest time trusting her.
Then one day, Beam had a breakthrough. Stephanie caught the touching moment on camera and shared it to TikTok. The moment beyond adorable, and has moved thousands.
In the adorable clip, Beam tentatively approaches Stephanie and then, after accepting a few pets and putting a paw on her leg, he hops right into her lap and curls up. Stephane is clearly thrilled and wants to give the dog a big hug, but stops herself. You can see her tears welling up.
Stephanie spoke to Newsweek about the sweet moment afterward, explaining Beam was "nervous and shaky." She went on to say "absolutely everything scared Beam," but "he really wanted love."
A traumatized dog choosing love has TikTok in tears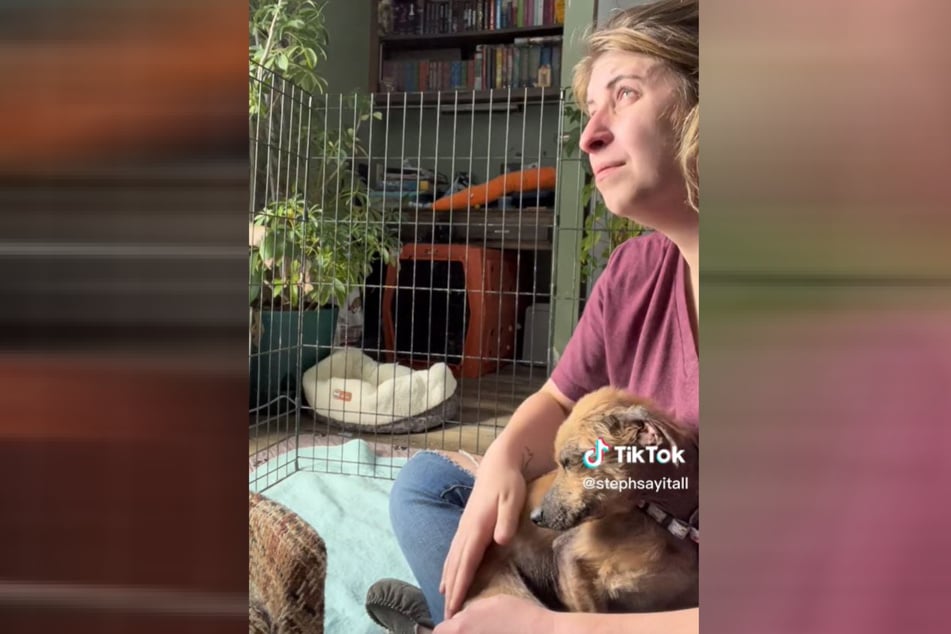 In the caption of the now-viral TikTok, Stephanie spoke about watching dogs heal: "Watching a dog choose to accept love from humans after being failed by them time and time again is just an indescribable feeling."

The touching TikTok clip boasts more than 730,000 views and thousands of comments.
Many praised Stephanie's patience and said they too would have cried at the dog's breakthrough.
Stephanie told Newsweek, "It took everything in me to not wrap my arms around him in that moment." The only reason she didn't was because she didn't want to overwhelm the foster pop.
"Beam desired love so badly that he just hopped into my lap. That moment was truly unexpected and brought me to tears," she added.
Beam has continued to heal, and luckily this rescue dog has a new loving home.
Cover photo: Collage: Screenshot/TikTok/stephsayitall