Rottweiler fatally attacks baby and tries to bury him in the garden
Hamilton, New Zealand - A rottweiler fatally injured a newborn and tried to bury the baby like a toy.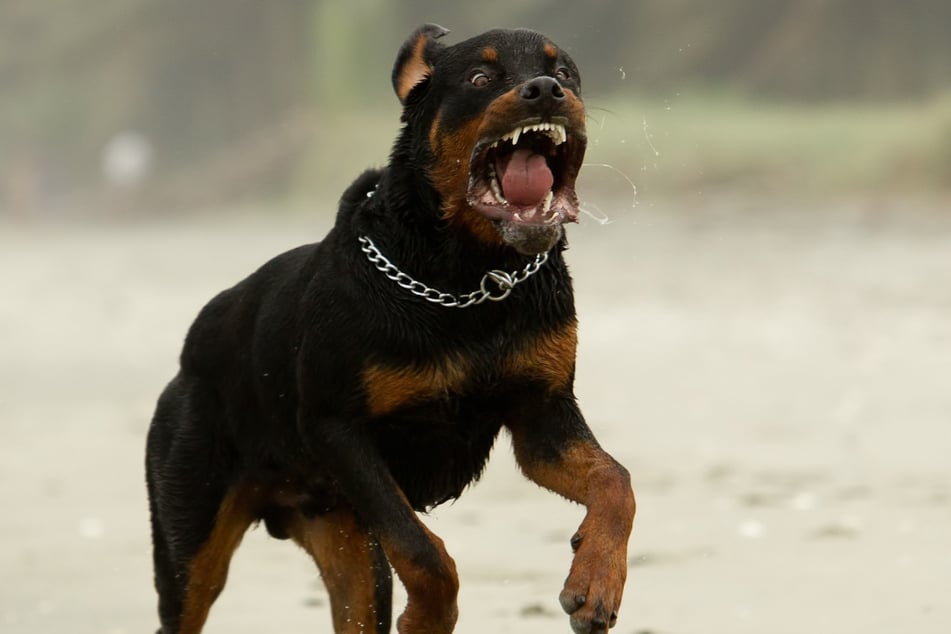 The tragic incident occurred on Sunday evening in Hamilton, New Zealand. According to media reports, the mother had just given birth to her child the day before the attack.

She only let the baby out of her sight for a brief moment when she had to use the bathroom. But this small window of time was enough for one of her two dogs to grab the little boy and drag him into the garden, where the rottweiler tried to bury him.

Two neighbors, the brothers Takilesi and Junior Afamasaga, then found the mother with the screaming infant in her arms. The boy was covered in blood and dirt.

"We heard little whimpers of calling for help," Takilesi Afamasaga told Newshub. "She was just trying to keep the baby awake, trying to keep it crying… She asked me for a cloth, so I just took off my hoodie and gave it straight to her."
The severely injured child was rushed to the local Waikato Hospital by ambulance. On Tuesday, however, the police confirmed that the boy didn't make it through the night.

The dog's fate depends on the police investigation
Another neighbor told local media that the rottweiler was about two years old and had only recently moved in with the family.
According to the woman, the dog had tried to escape his new home on Sunday. She had helped the owner catch him and bring him back. 
On that occasion, she also had the chance to take a quick look at the baby, who was still perfectly healthy at that time.

"He was just so little."
According to Hamilton City Council, the family's dog was taken to an animal control facility.
What is going to happen to the dog now depends on the police investigation. The case has been referred to the medical examiner.
Cover photo: ammit/123rf