Shar-Pei and German Shepherds make an incredibly cute mix
Austin, Texas - What a curious mixture! If the Chinese Shar-Pei and the German Shepherd have offspring, the result can be a cute dog, like Moira from Texas, who is a so-called Shepherd Pei.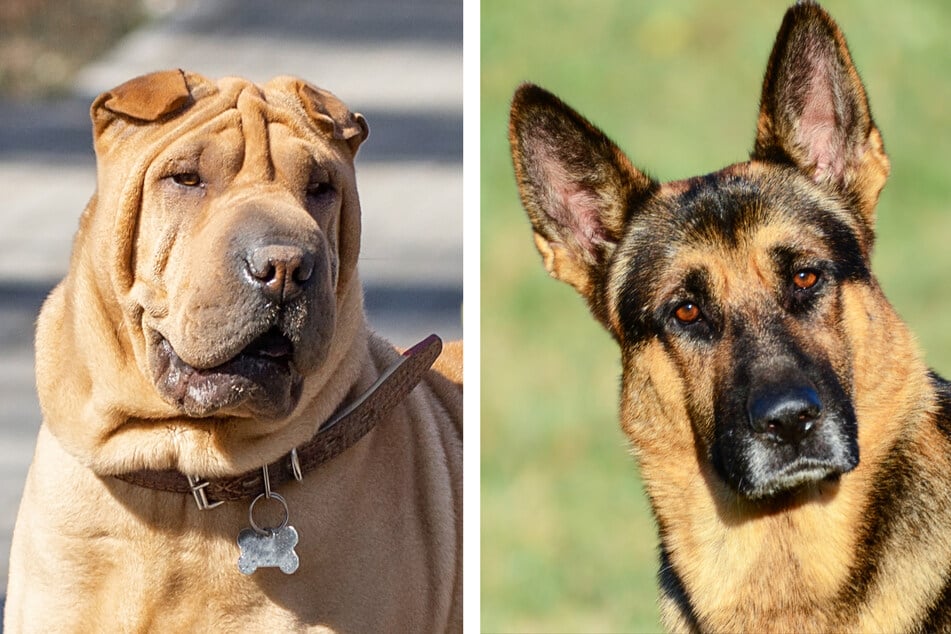 Moira lives with her owner Nick Leapley in Austin, Texas. He even went so far as to create an Instagram account for his four-legged friend, allowing the world to follow along with her adorable adventures.
Dog lovers can get an impression of the mongrel on her @moira_tx IG page, which features several photos and videos of Moira since her puppy days.
A look at the animal shows similarities to both of her K-9 parents, as the color of the fur reminds rather of the German shepherd dog. But the typical folds of the Chinese Shar-Pei show up around Moira's forehead.
Collectively, Moira's appearance is more discreet than that of her purebred parents: on the one hand, she is less wrinkled than the Shar-Pei, and on the other hand, her muzzle and ears are not as pointed as those of the German Shepherd.
But what exactly distinguishes the Shepherd Pei?
Shepherd Pei Moira can be admired on Instagram since her puppy days
Dogs have different temperaments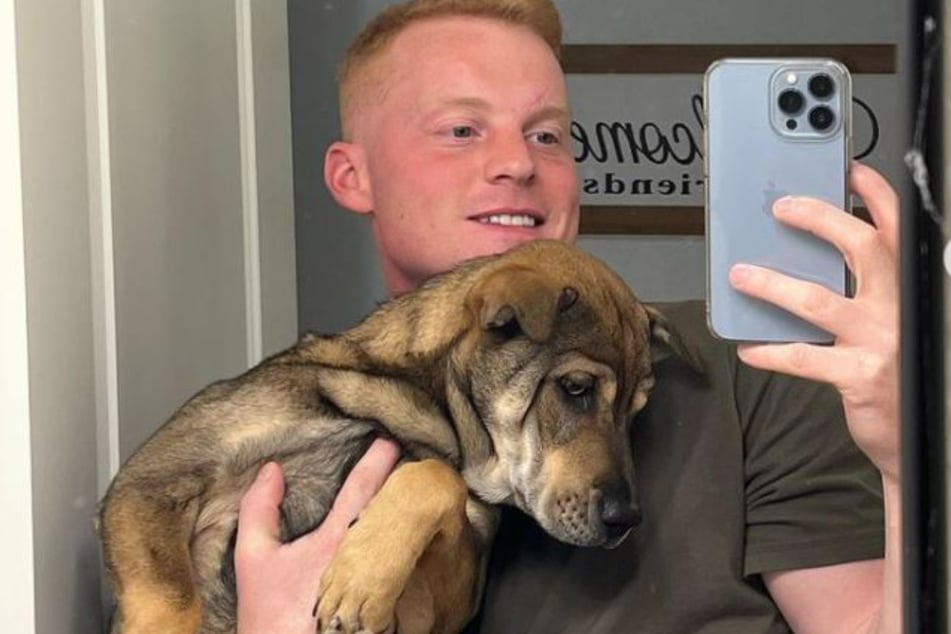 According to the company hepper, which specializes in animal products, this specific mongrel is not the easiest to take care of due to the fact that its parents are very different.
For example, the German Shepherd is a very intelligent animal with a herding and guarding background.
The Shar-Pei is completely different: it prefers the company of its family, who it bonds closest to and is most affectionate with. But around other dogs, the four-legged friend is reserved and aloof.
What temperament any Shepherd Pei is born with is therefore a small gamble.
On YouTube you can find this info video about the Shepherd Pei
According to hepper, families with older, calmer children should think about purchasing one. Otherwise, things could get overwhelming rather quickly.
Cover photo: Bildmontage: 123RF/bushalex/123RF/alexis84