Shelter advertises dog but gets hundreds of calls for her hunky handler instead!
Wichita Falls, Texas - Sky was featured on the City of Wichita Falls Animal Services shelter's Facebook page to promote her for adoption. But it seems nobody had eyes for the dog.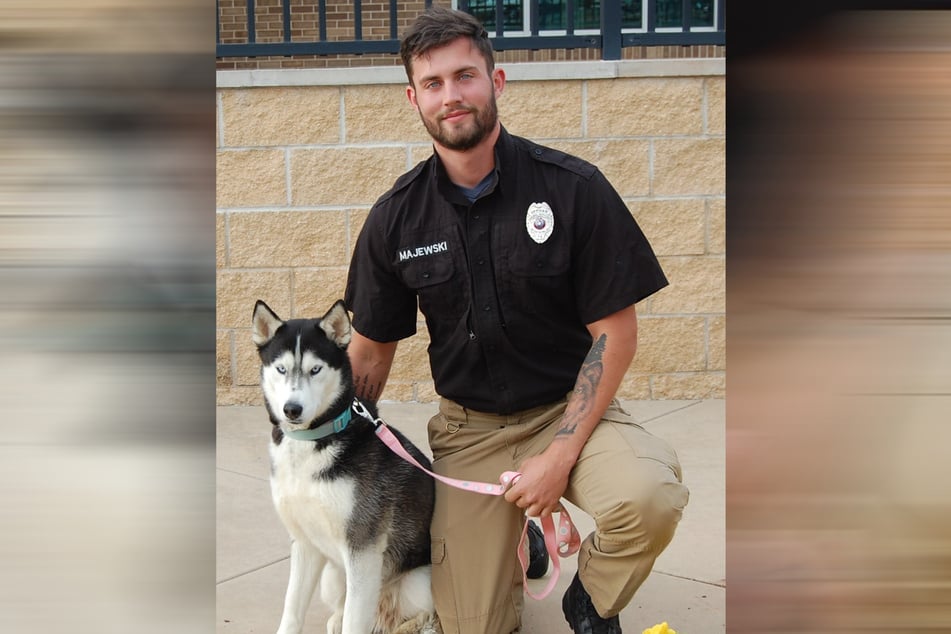 The adoption ad was originally intended to advertise Sky the husky for adoption. It ended up advertising her handler instead.
Since there were so many comments coming in about the man featured alongside Sky in the photo, the Wichita Falls Animal Service's page went ahead and shared a little bit more about him.
"Zackry Majewski started with us in October 2020. He has great compassion for the animals in our care. He is especially fond of huskies and can always be found snuggling with a puppy in the shelter. In his time off, Zac enjoys hiking and listening to country music."
The post continued, "Of course Zac chose our resident husky to spotlight. Sky is a beautiful girl waiting for a home."
The Facebook post received more than 27,000 comments, along with just over 20,000 likes – and you can guess whom most of them were for.
The young, hunky man with the steely blue eyes and the full head of hair triggered quite the excitement across social media.
Happy ending for Sky?
One Facebook user got straight to the point: "Is this man available for adoption?" And a second echoed that question, asking "What's the adoption fee for Zac, is he house trained?"
"Wait?! There's a dog in the picture?" a third user added, completely distracted by the bearded beefcake.
"What a cutie, that dog isn't bad either...," wrote another admirer, while one user was already getting ready for a manhunt: "I think we need to go to that shelter and find Zac".
Meanwhile, the poor guy probably didn't know what hit him. When People magazine inquired about the story, Zac didn't even have a Facebook page to know what was going on.
He shared that he didn't really like the attention.
"A lot of people want me to, and it's just not something I like to do but, if it helps animals get adopted, then I will," the accidental social media star said.
"It got Sky adopted in like an hour yesterday, and we had over a hundred calls on her so, it was pretty great."
So fans of Zac can look forward to more posts from the shelter, as it seems he's the key to getting these good dogs to forever homes.
Cover photo: Facebook/Screenshots/@WFASC